There's one less seat at the table this year and it belongs to my grandfather.
Every occasion after the passing of a loved one is hard. It's just another reminder that they're no longer here to share in the smiles and laughs and that's hard to think about sometimes.
With Christmas coming up, it's been a constant whirlwind of previous holiday memories that keep flooding my mind but one is stronger than most this year. It's the memory of having Christmas chestnuts with my grandfather while the adults had theirs and drank their coffees. A tradition and memory so dear to my heart.
When we were younger, mostly, it was a tradition for our family to have roasted chestnuts after dinner either before or after gifts. We would all sit around the table and pour the chestnuts in front of everyone and spread them out. Everyone would juggle a bunch in their hands because they were so hot but you had to reach for the good ones fast before they were all gone. The good ones being the ones that were already practically split open and made for an easy peel.
Our Chestnut Tradition
My grandfather would always peel all of his and let them build up so he could enjoy them in bulk instead of one at a time. I would sneakily take my grandmother's seat next to him to steal his already peeled ones. He would laugh and grab my arm, say no way, but then let me eat them anyway. I would literally reach for every single one he had until he eventually would just peel them and hand them to me right away. Sometimes I would eat them even if I was full because I loved that he kept peeling them for me.
As I got older and could peel my own, I would hoard them just like he would until he began noticing and started to steal back from my pile. I would quickly shove them all in my mouth so he couldn't get any, lol. I was such a brat but it makes me laugh thinking about it. He would keep reaching over for mine and eventually I would give him one on my own free will. It became a tradition of ours to steal from each other's pile. Something I am so deeply missing at the moment.
It's this memory that keeps replaying in my head these days. It's a cycle – first it makes me sad because those days are now over. It was such a strong tradition when we were younger and over the years we still had them but just not as frequent. Then the sadness turns into laughing from the thoughts of how he would grab my arm and say no. I can picture his face, smiling and laughing and eventually giving in. To then having the laughter turn into being grateful for even having those memories. I loved my relationship with my grandfather – it was special and I cherished it deeply. I am so incredibly happy I have these moments to reflect back on. It's hard to feel grateful for them sometimes, but I certainly do try.
Continuing Through the Years
My heart is heavy this Christmas with him not being part of it. Even if it would have been a distanced Christmas hello, I still would have taken it over this. A lot of why I wanted to do blogmas this year was to keep my mind occupied and give me something else to focus on. But it wouldn't be right if I didn't even acknowledge the sadness that is here this year with him being gone.
Although we can't have Christmas together anymore with him, this year I'm starting the chestnut tradition in my own house. This year and moving forward, we'll be buying chestnuts and roasting them. Hoarding our piles and stealing the best ones from each other. And I hope my grandfather knows just how much I loved eating them with him.
Here's to the taste and memories of roasted chestnuts – may the piles fill your stomachs and your hearts.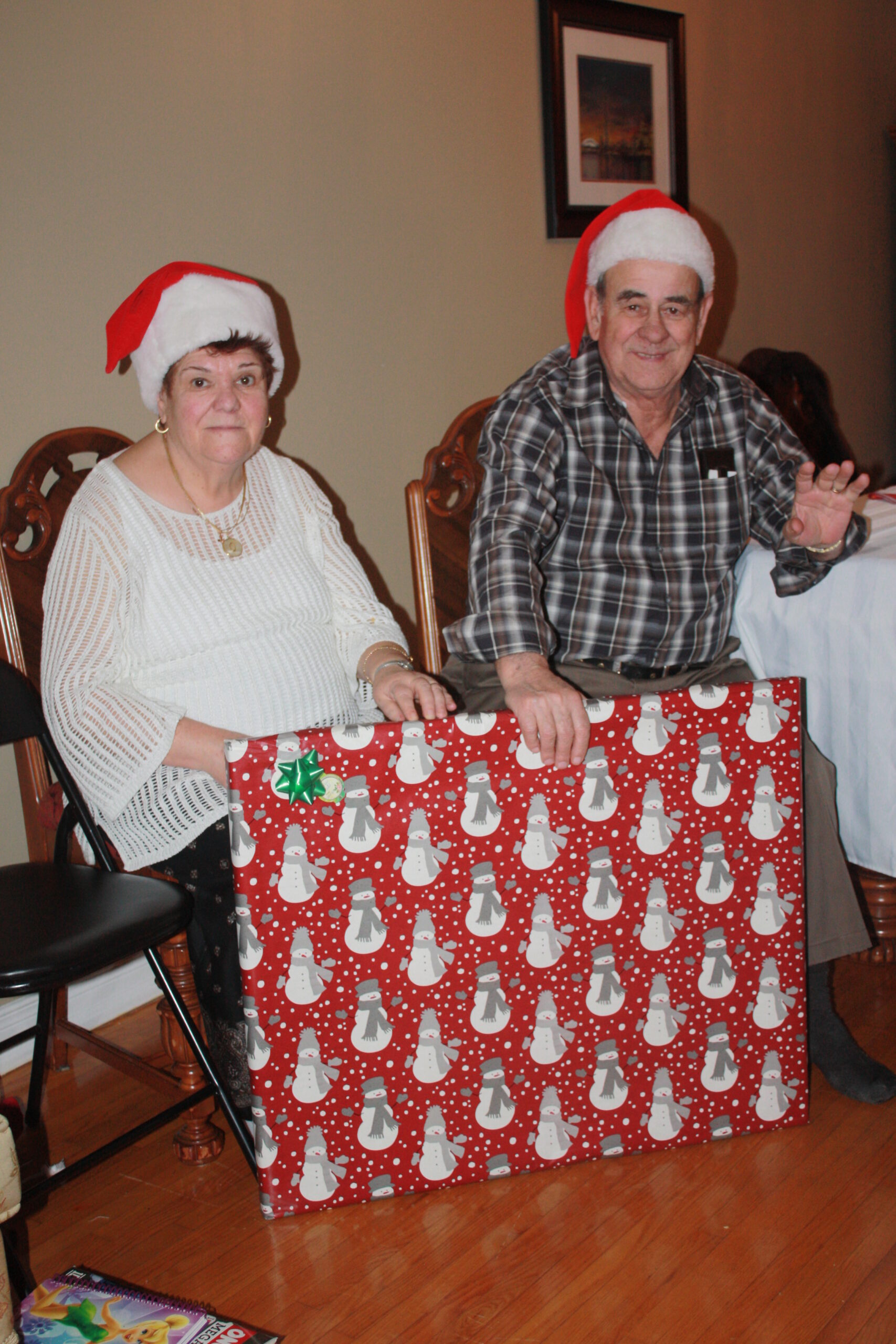 What are some Christmas memories you have with your family members that you love doing?
And in case you missed yesterday's post, here it is for the viewing.