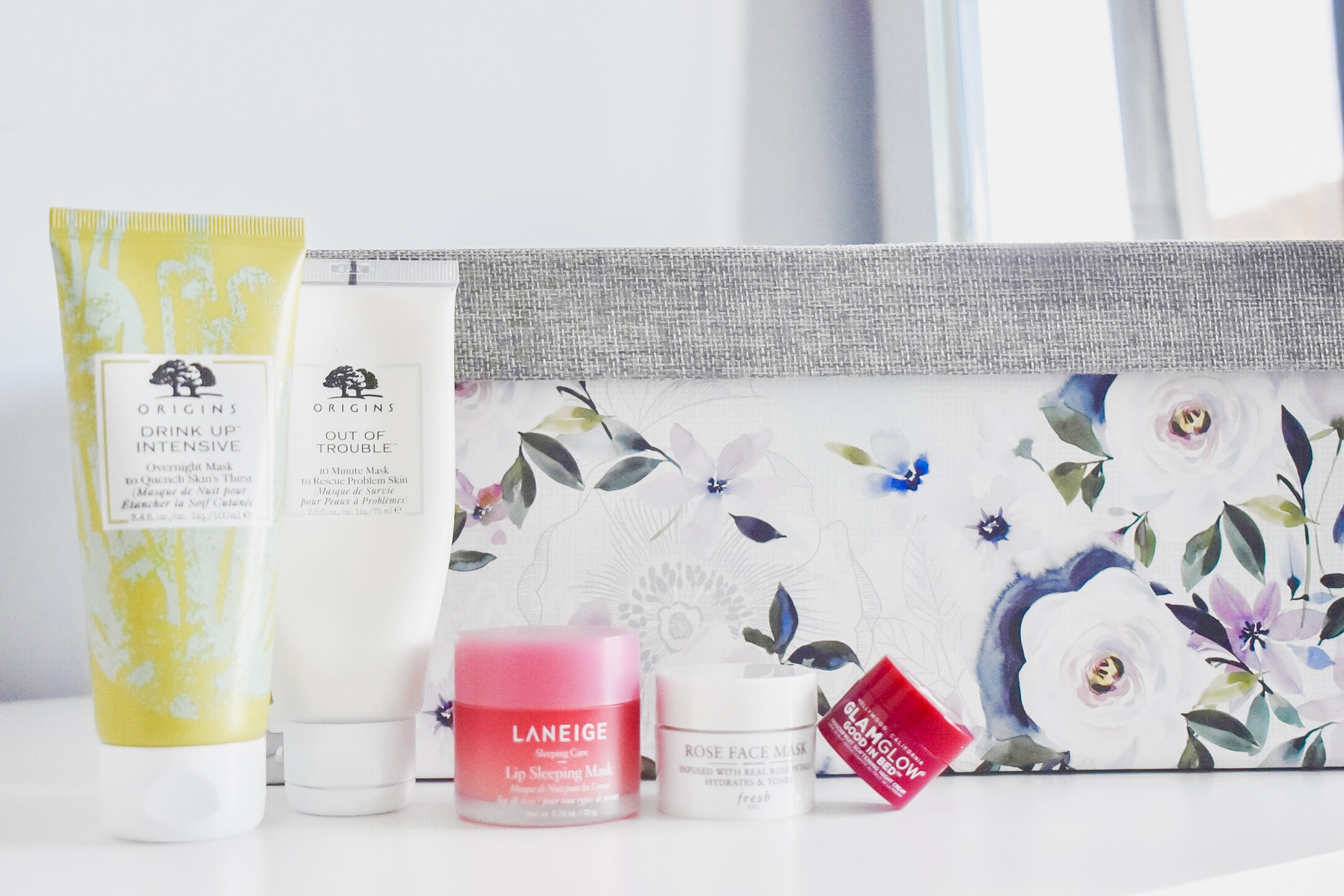 As the year comes to a close and reflections surface, there's one thing that keeps coming to mind for me and that's self-care. Whether in physical form or mental form, self-care has been a main topic for many throughout 2020. Finding ways to cope throughout the pandemic have been at an all time high. Self-care looks and feels different for everyone and it surely isn't a one size fits all kinda thing.
The other day it dawned on me just how much emphasis I put on self-care this year. I levelled up my skincare routines, bought books to help with my mindset, and even sought out therapy. It's been a year of healing and rejuvenating, all in one. I thought about how much I love "me-time" and how much I effort I put into slotting out that time. Today's post I share one of my self-care secrets with you in hopes that you find it helpful too.
My Self-Care Box
If you've lived in a condo or smaller space in general, you know that storage is always an issue. Whether it's the closet, actual storage, or even the lack of bathroom cabinets to host all your beauty products in, you're forever rearranging things to make your beloved items fit where you need them to.
For me, my issue was always having somewhere extra to store my additional beauty bits. Our bathroom cabinets were always full of our everyday things that there was no where to put my extras. So I thought of a solution that has now suited me well for over 4 years.
Insert solution: I bought myself a self-care box.
On the hunt for a pretty box, I went to Homesense (oh those pre-covid days) and bought one that would fit perfectly in my closet. Here is an alternative from Amazon that would also do the trick! I came home and dumped all of my extra face masks, serums, creams, beauty tools – everything extra I had went into that box. Those little sample products you get from checking out at Sephora? Into the box!
It was like I created a little mini spa store for myself without even realizing it. One of my favourite things to do is take out my box and plan out what kind of self-care day I'd like to have. I pull out anything that I'm feeling and then tuck the box back away into the closet.
What I Put Inside My Box
My box grew so much that I began to use small makeup bags to help me keep things organized. In one, I have my makeup samples and smaller beauty items. In the other small bag, I house all of my face, eye, lip, and hair masks. It's crazy how many you can collect over some time, lol. This bag in particular is my favourite because I love searching what I have and picking out a hair/face mask for the night. It's my "at home spa" in a box.
I've had my box for so long that it even has a spa like scent to it from storing my Saje soap. I open the lid and get welcomed with a relaxing, lavender scent. It makes me so happy and really gets me into the self-care zone to unwind.
But whether you live in a small or large space, there is something to be said about having a self-care box that houses all your feel good items in. Something you can pull out when you need that pick-me-up, and something that brings you comfort and joy.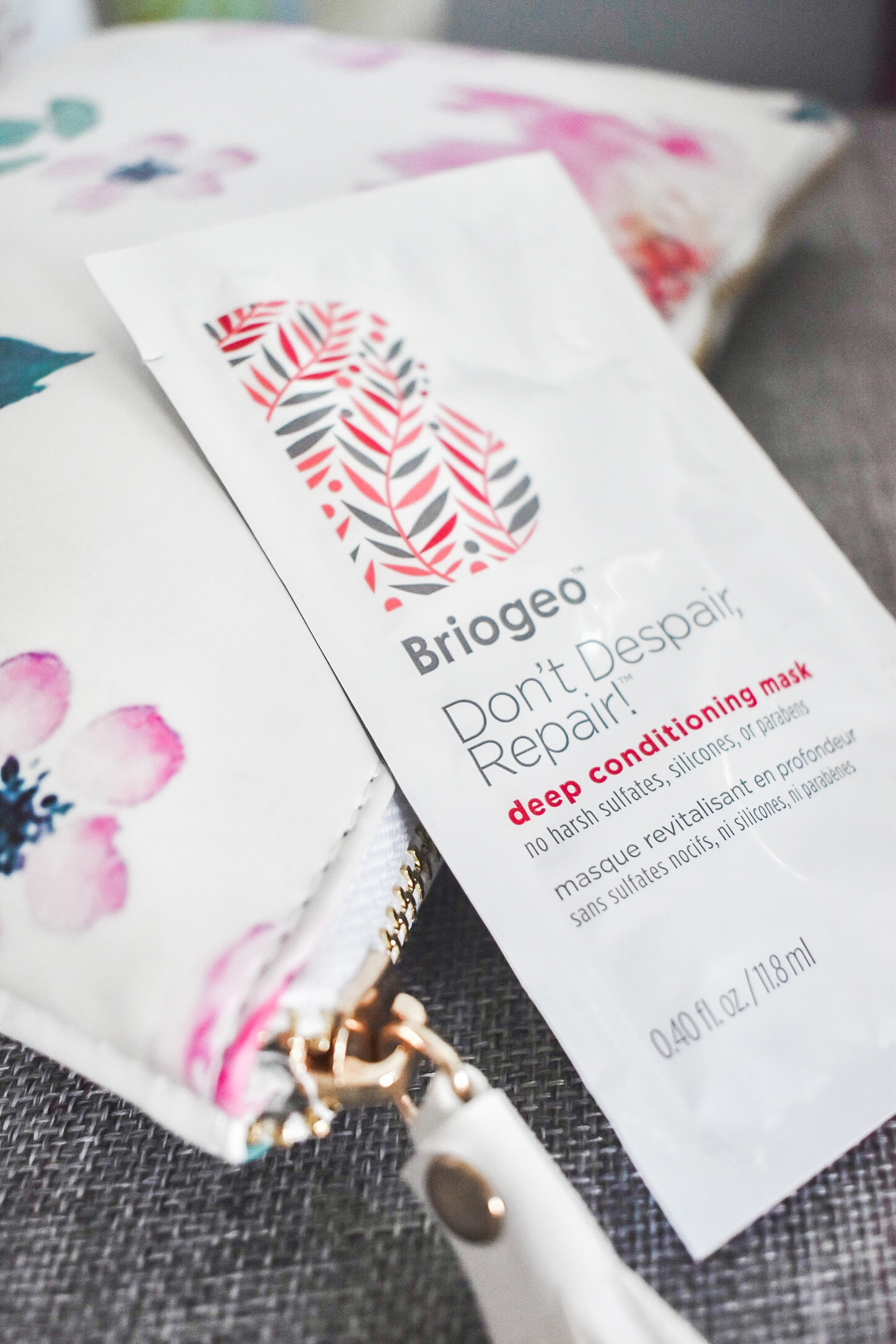 Do you have a self-care box? What are your favourite ways to give yourself that "me-time"?
Also, because we're at the end of the year, take a look at my 10 Things I'm Grateful For This Year post. And tell me, what are you grateful for this year, too?