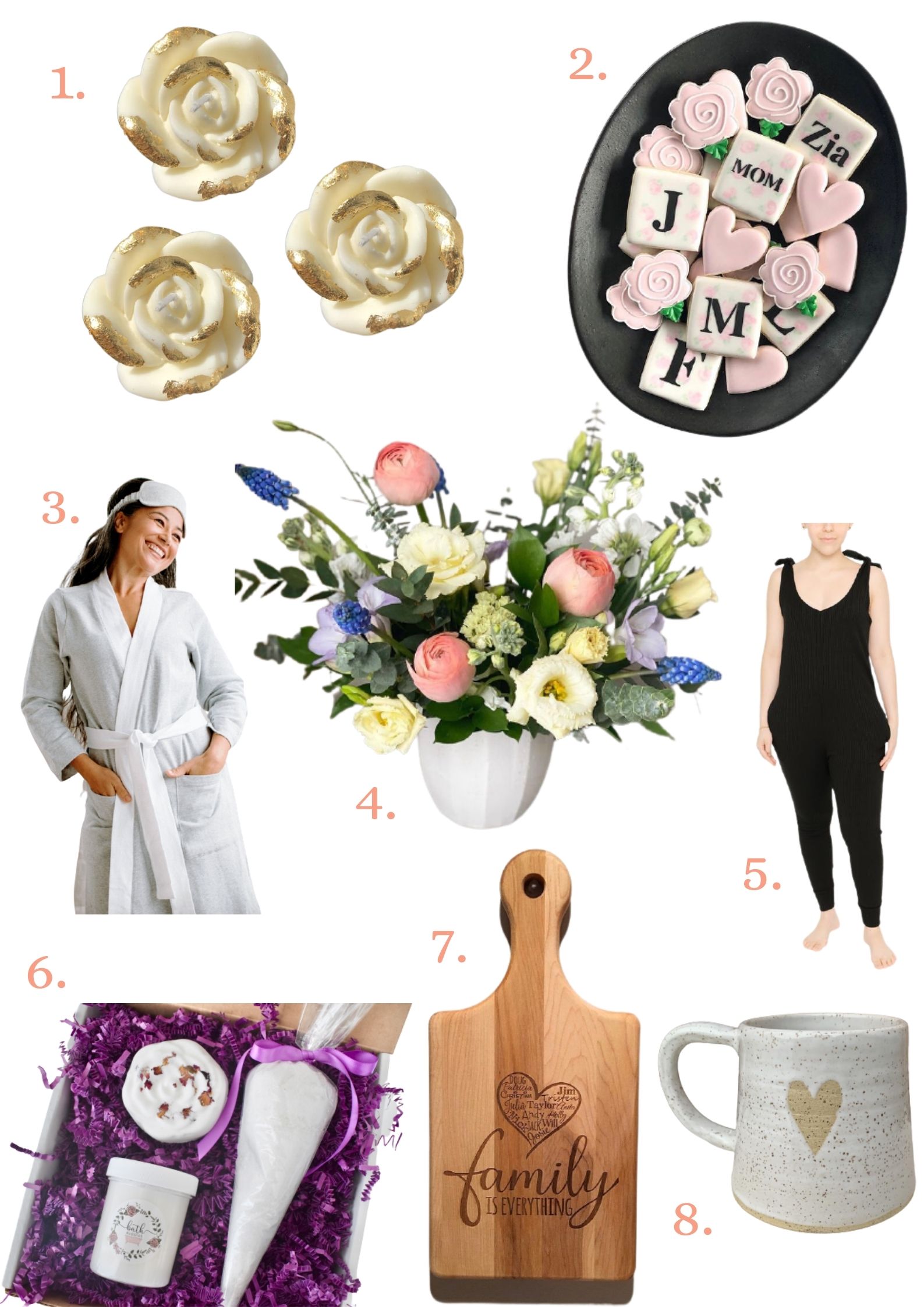 Mother's Day is around the corner already, can you believe that?!
How on earth did we get here so fast? In today's post, I created a gift guide for you to get those juices flowing and begin thinking about what you're getting mom this Mother's Day.
As I've done in my last few gift guides (which you can look at here and here for even more ideas), I've picked items from local, Canadian shops to help encourage local shopping. As I'm sure everyone is aware, they need us right now so lets try and keep them in mind when doing our shopping.
I personally love all of these items I put in here and would definitely choose them to gift my own mom. I hope the guide helps spark some ideas for you!
Blush Candles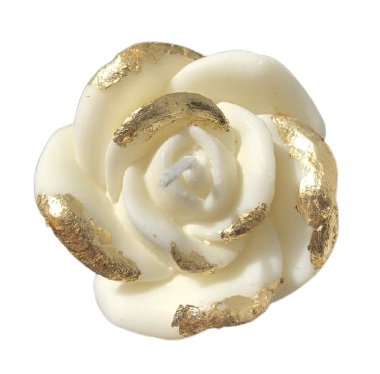 How cute is this little rose candle? I found Blush Candles on TikTok and absolutely loved that they're a local, Toronto company. They have this beautiful set of rose candles just for Mother's Day that truly would make such a perfect gift. You can purchase a set here.
Sweet Creations by Vanessa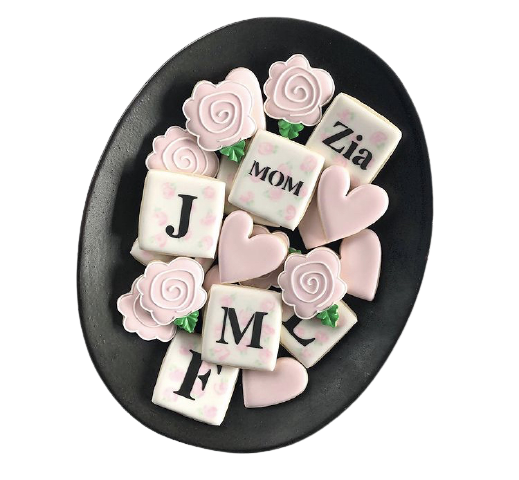 Tried and tasted! I can confirm these cookies are delish! One of my original friends I made on Instagram back in the day, my amazing friend creates the most beautiful and delicious cookies you've ever seen. You can't go wrong with cookies for mom and what better day to treat her to some goodies. You can purchase these tasty little gems from her Etsy shop here.
Mother's Day Gift Guide – Pin For Later
All You Are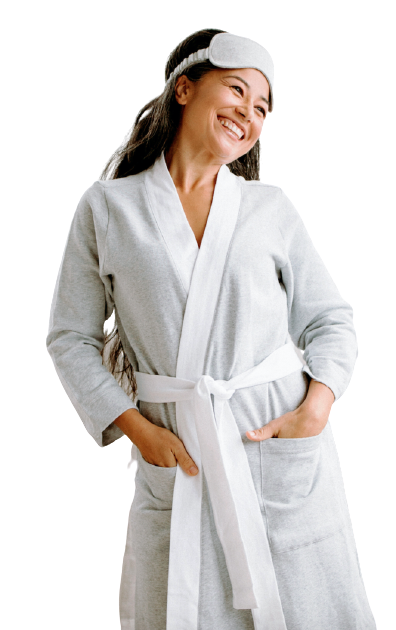 I've mentioned this robe in another one of my gift guides but seriously, what a beautiful Mother's Day gift! In a time when we're at home in our comfies, what better gift that a lux, well-made robe? You can purchase one on their website at All You Are.
Blooms + Flora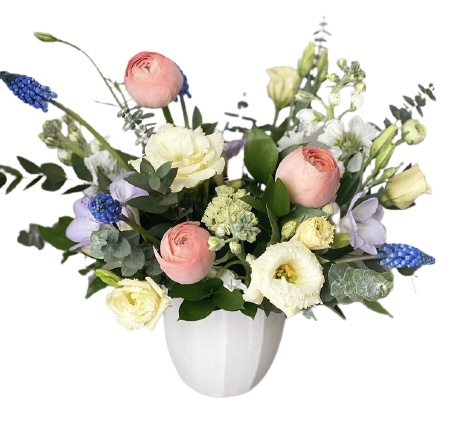 You can never, ever go wrong with flowers and this is why I thought about a flower subscription service. The gift that keeps on giving! How special to have fresh flowers delivered to mom during such a dark time in the world. I absolutely love this idea and think any mom would really appreciate the sentiment. You can purchase 3, 6, or 12 months for either flowers or plants. Visit their website and purchase here.
Smash + Tess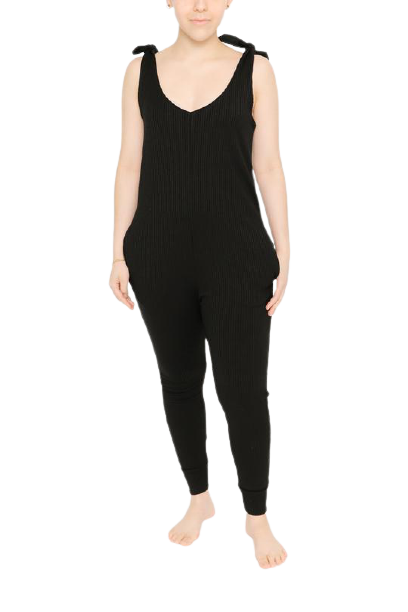 With nicer weather around the corner, how cute is this Know Your Average Romper from Smash + Tess to lounge out in? With the past year we've had, I think we're all looking at our closets and looking for the comfiest pieces we have and rocking them with zero hesitation. This romper is way too cute and a peice that mom would be sure to love. You can purchase it from their website here.
Bath Buddies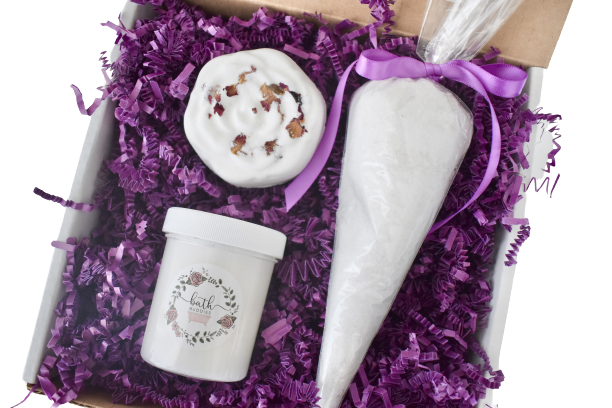 I couldn't do a gift guide without mentioning my own Etsy shop. Made just for Mother's Day, this gift box contains a bath bomb, sugar scrub, and bath salt cone for the moms who love a good soak in the tub. You can purchase a box through my Etsy shop here.
Round Trip Studios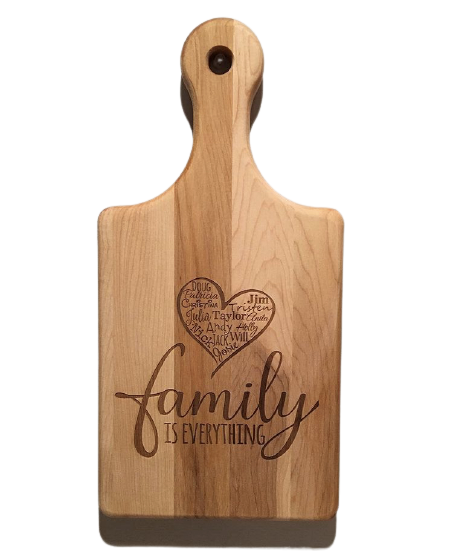 Maybe you're looking for a more sentimental gift for mom this year and rightfully so – it's been a hard one! This beautifully crafted cutting board would make such a statement in any kitchen. They say the heart of the home is the kitchen where everyone gathers so what better gift than one that can be so nicely displayed and shown off? You can purchase one of these here.
LoveCoCeramics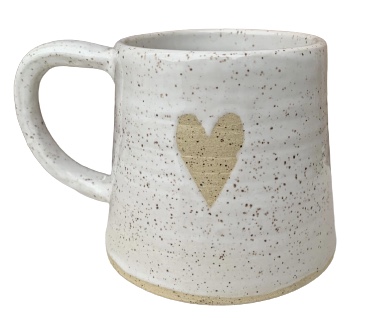 Coffee anyone? This mug screams Mother's Day to me! It is so beautifully crafted and has so much character to it. Again, we're home so much these days that coffee (or tea) can be paired so nicely with a lovely mug and mom all curled up on the couch enjoying her drink. You can purchase this mug through their Etsy shop here.
Want a few items to bundle and gift? Pair this mug with the cookies above and your Mother's Day gift will be sure to bring some joy to mom.
That's it! I hope this guide encouraged you to shop local for mom this Mother's Day!
Have you started your Mother's Day shopping yet?