In a time where shopping small is more important than ever during these hard times, I wanted to do a Gift Guide for small, local Canadian shops!
Here are 13 local shops that I handpicked. I chose some of my favourite items from them to help give you some inspiration for anyone on your list this year. I'd also like to note, these are all shops that I have either purchased from myself already and stand by their products or have on my wishlist to try in the near future.
Also, I couldn't have a Small Shop Gift Guide without adding in my very own small biz, Bath Buddies. Take a look at my Etsy page to order your goodies for the bath lover on your list!
Happy Shopping!
Finding New Things to Love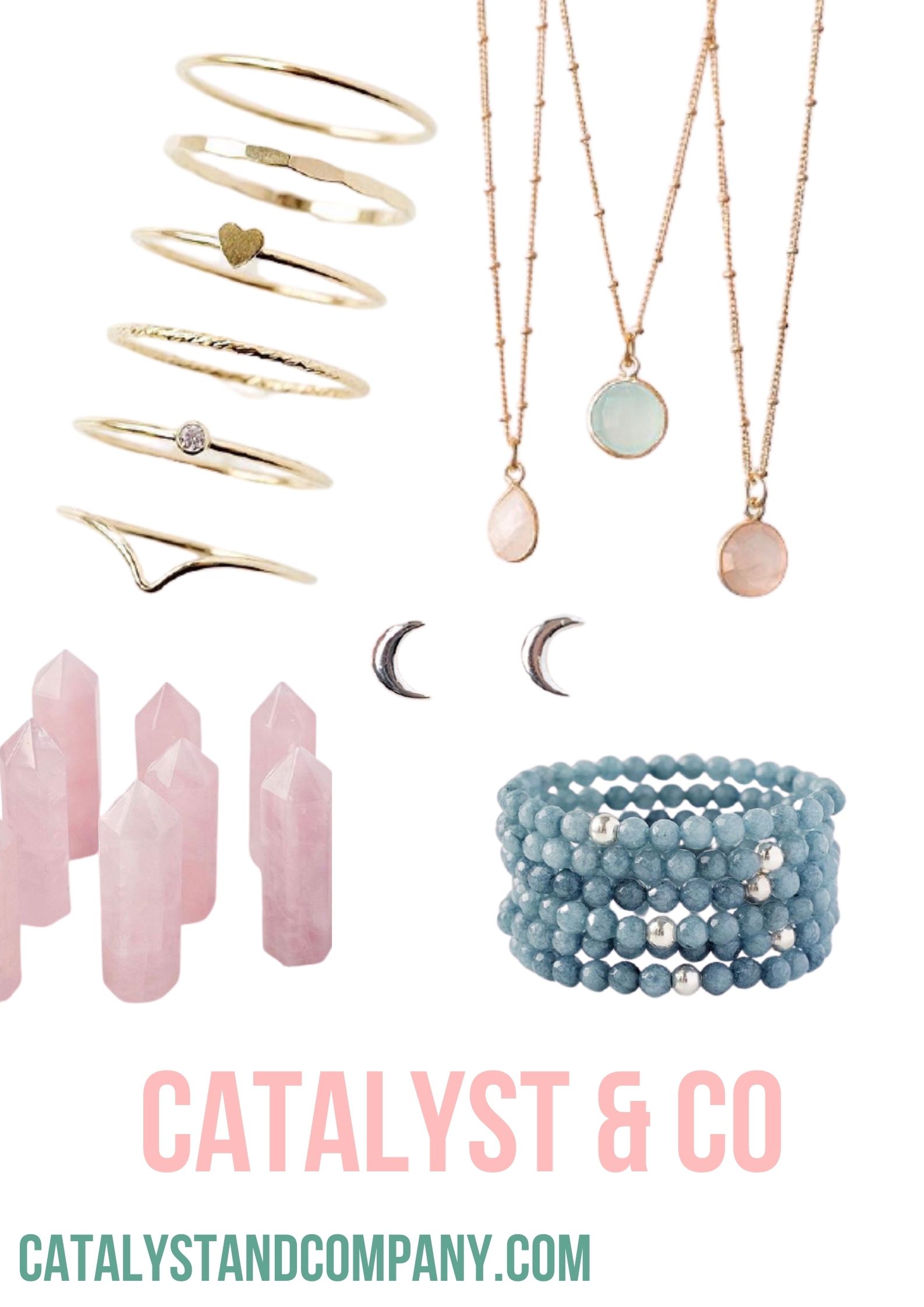 I have a few pieces from here and I absolutely love them! They never disappoint and speak the language of feminine, dainty, beautiful jewelry.
Visit Catalyst & Co's website.
---
These embroidery hoops are such a cute edition to any room! The detail is so incredible and you can get such unique pieces. The perfect personal gift!
Visit BeCoProductions' Etsy page.
---
These candles are just so beautiful! I have had my eyes on them for a while now and with their new jars, they just look so perfect. Great addition to any gift.
Visit DeliciouslyWickt's Etsy page.
---
The quality in these materials is just too good to be true! I have a t-shirt from this shop and it is the comfiest thing ever. Their pieces are cute and definitely fashionable for anyone on your list.
Visit Olive & Splash's website.
---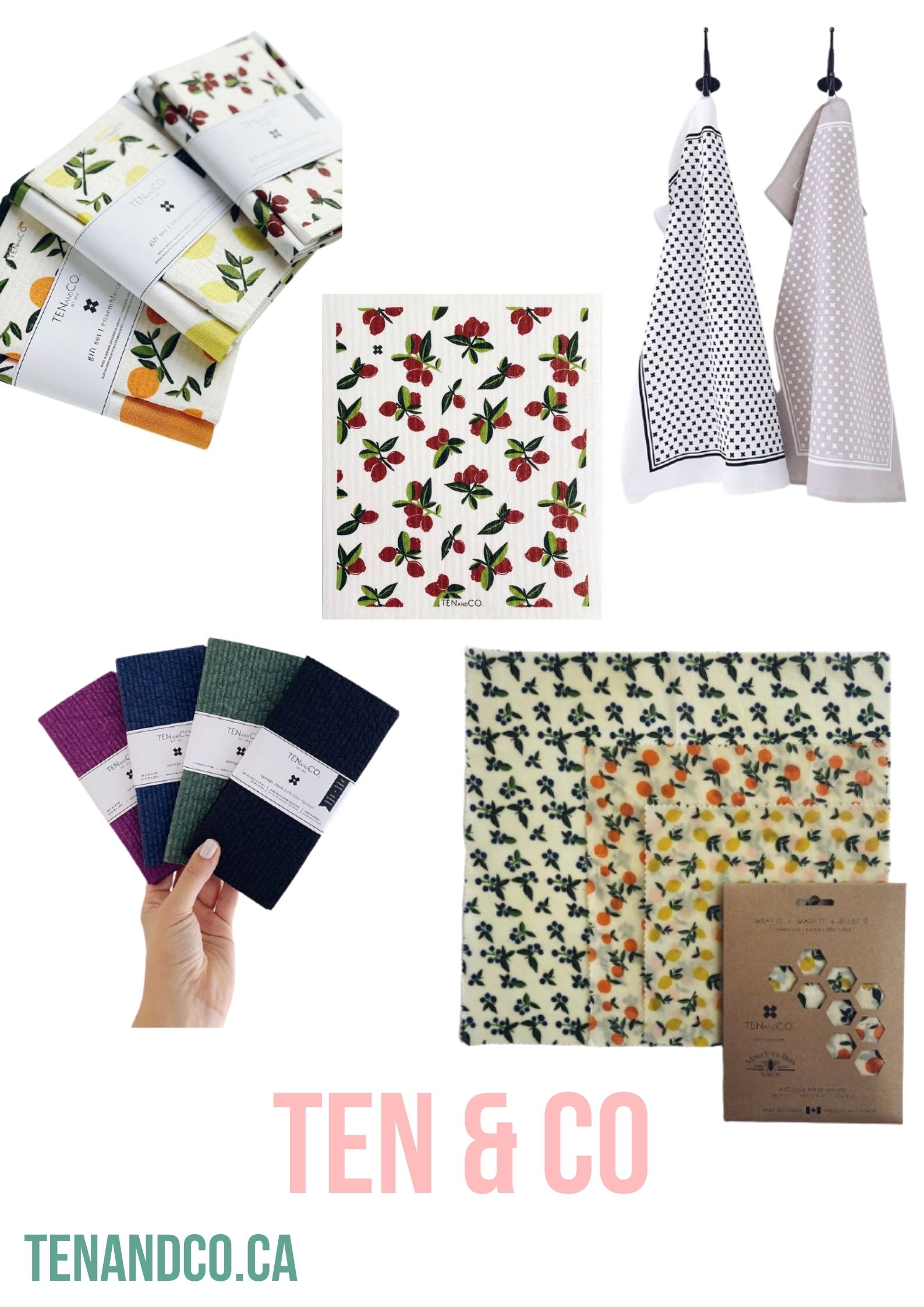 This shop has the prettiest sustainable pieces for the home! Everything from their reusable cloths to tea towels to beeswax wraps, they have you covered for anyone making eco-friendly changes to their home.
Visit Ten & Co's website.
---
How cute are these from this shop that allows you to match with your pup?! As a dog mom myself, who the heck wouldn't love these. Super cute and very stylish for both the puppy and dog lover on your list.
Visit Fetch & Fab's website.
---
Cute and funny cards?! I've bought a few of these and they never disappoint. If you have people on your list that have a great sense of humour, these cards and pins are definitely great options.
Visit Carolyn Draws' website.
---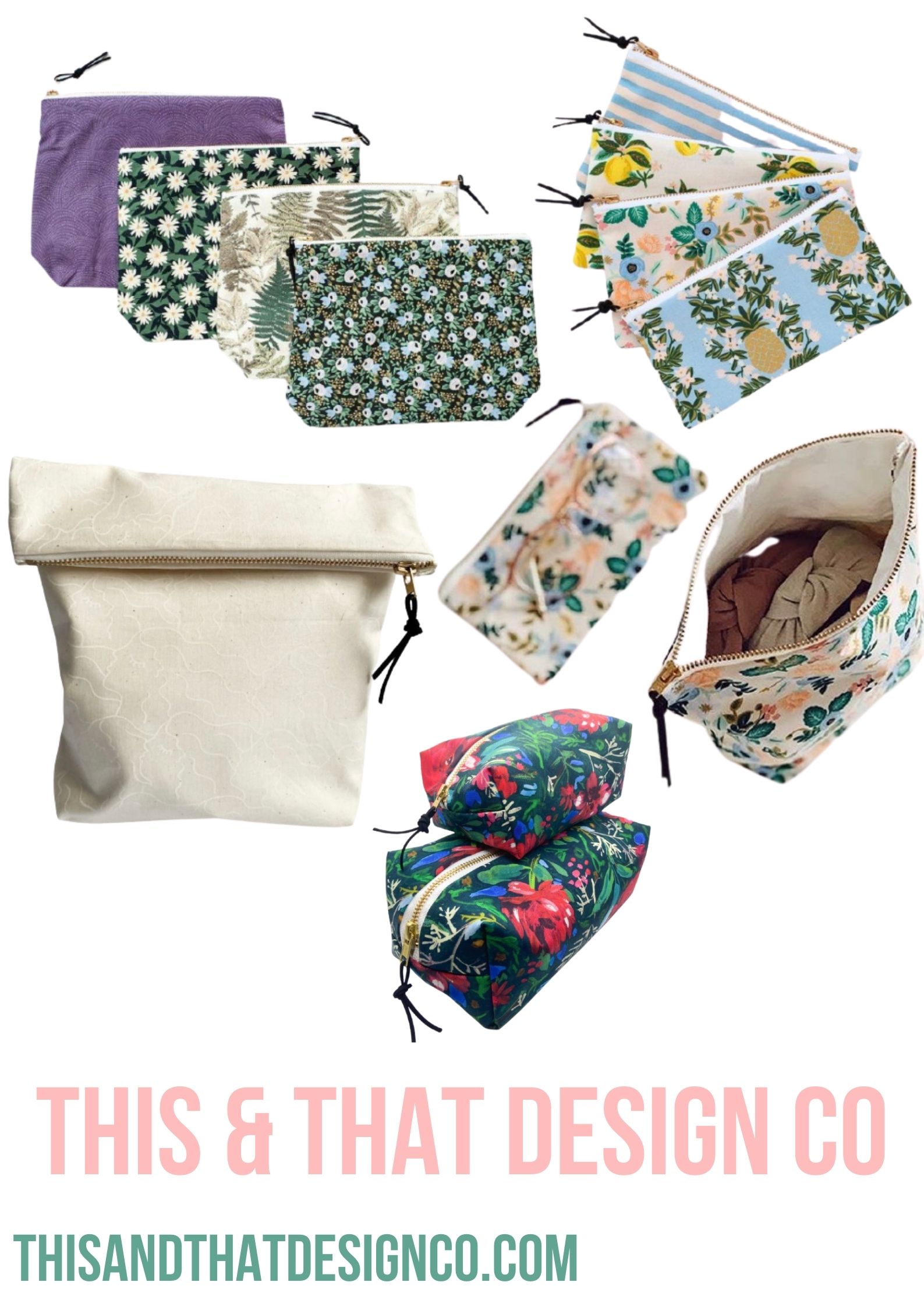 The cutest toiletry bags I've ever seen! I absolutely love the prints on these bags and you can really use them for anything. How fun would it be to gift one of these and fill it with goodies?!
Visit This & That Design Co's website.
---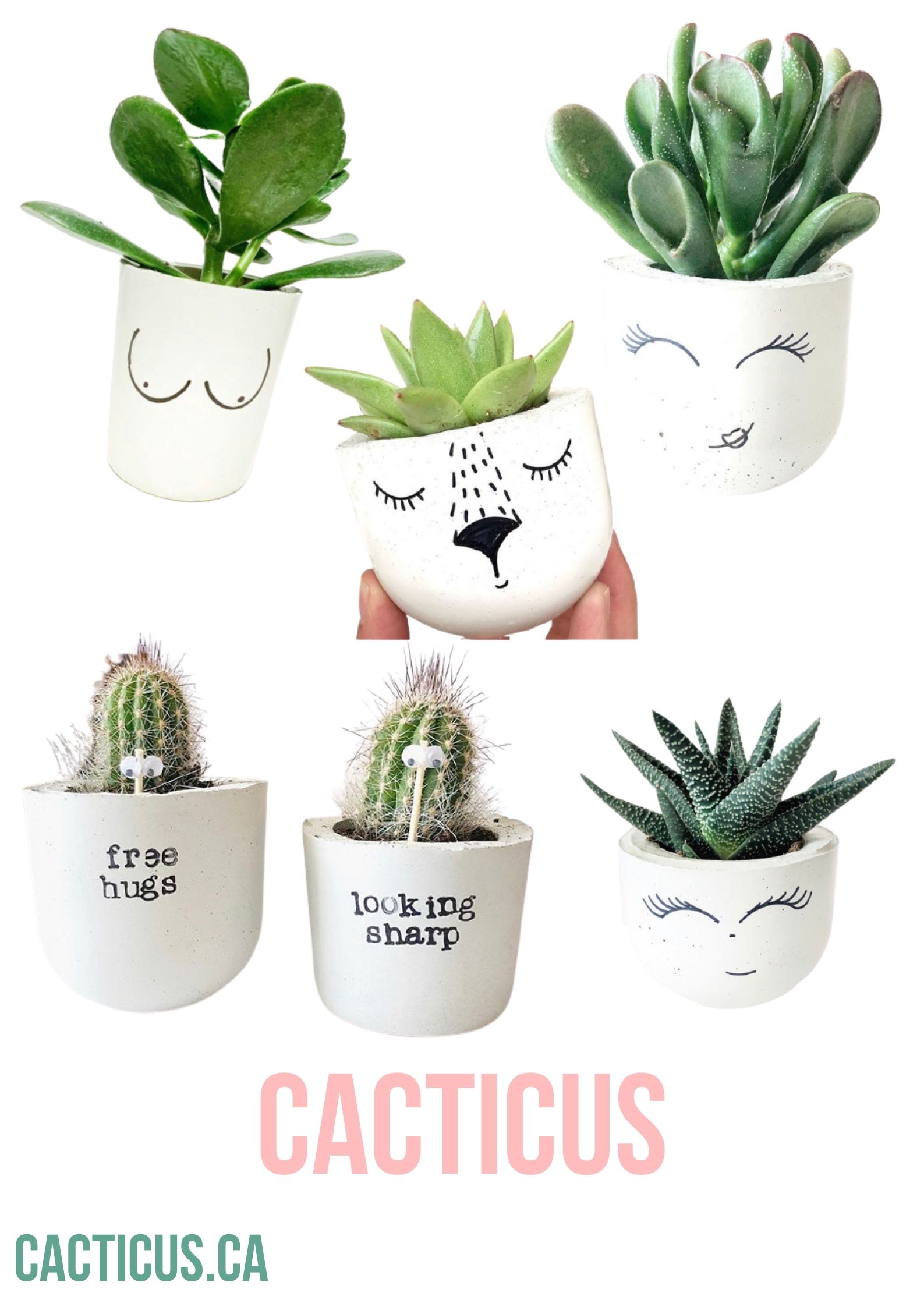 Have you ever seen plants cuter than these?! I have an aloe plant and his name is Luca and he is thriving! The perfect addition for the one on your list with the green thumb!
Visit Cacticus' website.
---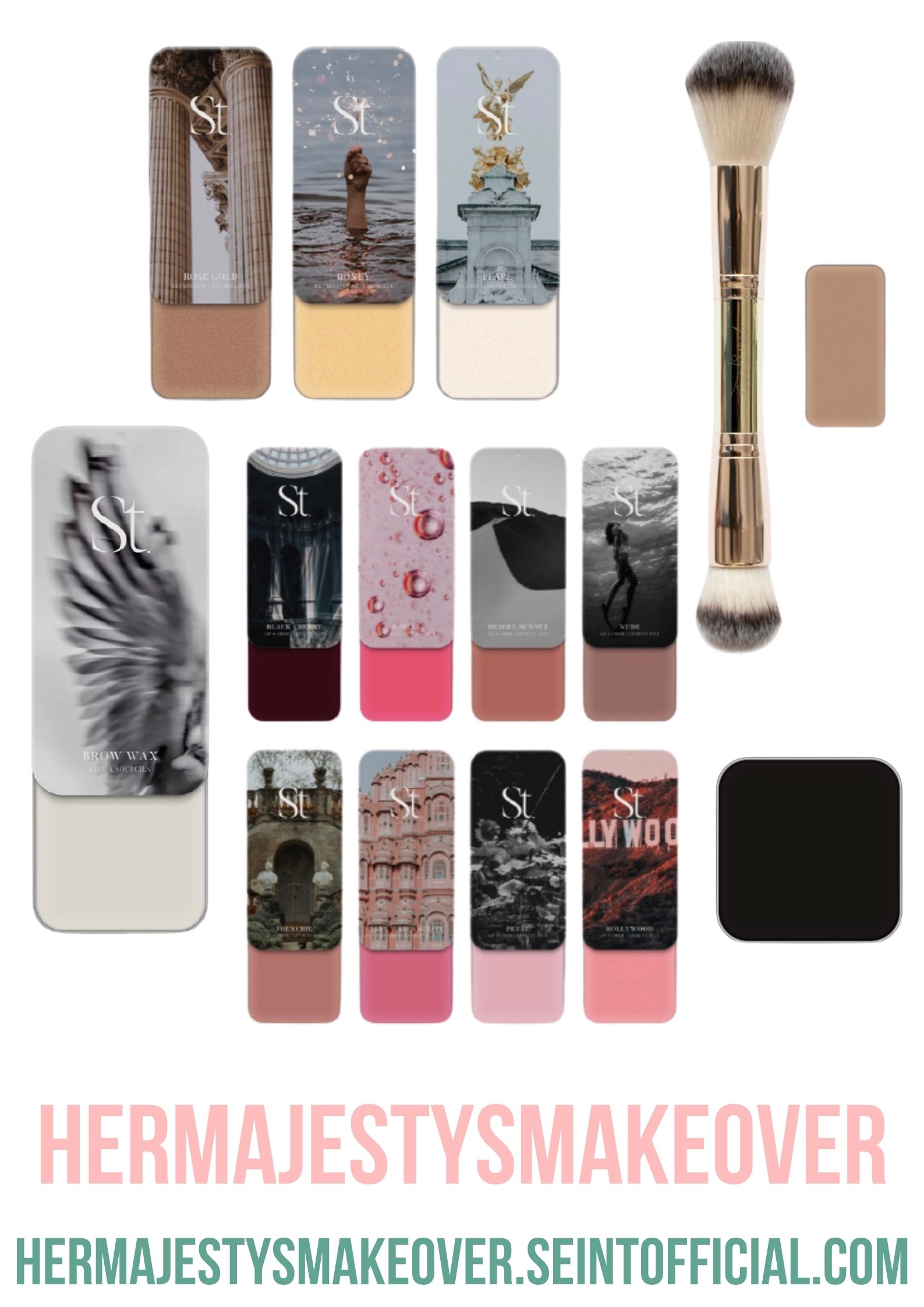 Have a makeup lover on your list? Look no further – these Seint products are hard to beat. Purchasing one or two for your receiver allows them to continue building their custom palettes and as a makeup lover myself, I'd say that's a win win!
Visit Seint's website.
---
This shop is family goals with all the matching sets and personalized items! Having recently purchased items to gift for two special little boys in our family, I cannot wait to give them their pieces. The material is super soft – just what any kiddo (or adult) would love!
Visit Little Navy's website.
---
Having found this Etsy shop on Instagram, I'm so happy I did! The cutest mugs with fun sayings makes for the perfect gift that you can add coffee or tea bags to. Also, they have super cute Christmas mugs that you can't go wrong with!
Visit Sweet Sips' Etsy page.
Did you discover any new, local shops? If so, let me know which ones!
Still want to hang around and do some reading? You can find yesterday's blogmas post here.