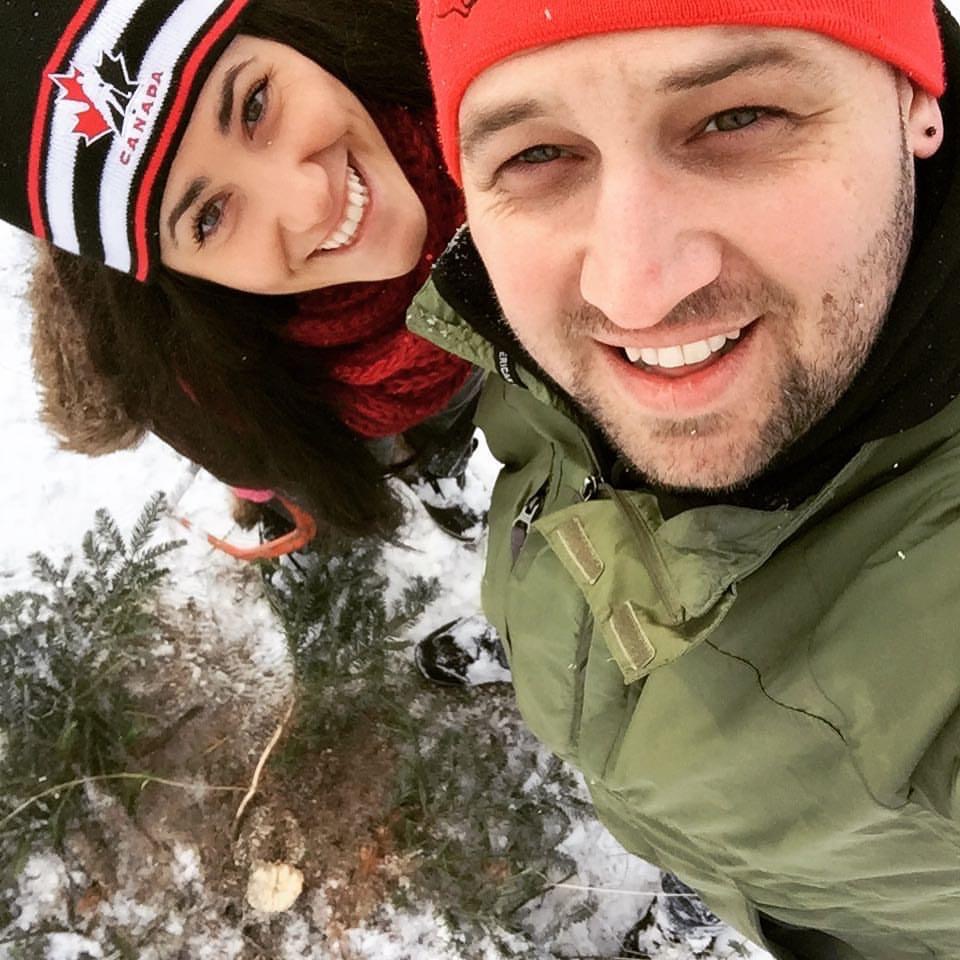 If there's anything that signals the holidays, it's a Christmas tree. Almost everyone who celebrates Christmas has one and putting it together with all its fixings becomes it's very own event. But here's the debate: Are you a real or faux Christmas tree household?
First and foremost, there's no right answer here. Everyone has a preference and neither preference is better than the other. I just thought it would be a fun topic to dance around and see where people land!
*Cue Kevin from Home Alone dancing around the tree scene*
Both real and faux have their pros and cons, there's no denying it but I feel as though whichever way you sway, the cons don't seem very relevant.
The Real Tree Side
As you may have gathered from this posts' picture, Shaun and I are a real tree household! We both grew up with having real trees and so when it came time for us to have our own, it was a no brainer. Although, with being in a condo it can be a little tricky getting one up here, let me tell you! For me, having a real tree is all about going to a farm and picking one out. Going out for the day, snow on the ground, maybe having some hot chocolate ready to be poured in the car, and simply searching for your perfect one is what it's all about for me. Also, growing up it was pure bragging rights on who picked out that year's when family would be over and compliment the tree.
The smell of a new tree, the fact that every year you have a different look and shape to it, and simply the look and feel of them are my absolute favourite things about this time of year. Of course having a real tree doesn't come without its annoyances! The constant vacuuming of needles – it can be mid-March and I'm still seeing them tucked away in little corners! The tear-down of the tree can always be a little messy, there's no denying that.
The Faux Tree Side
The faux tree is no stranger to me either though believe it or not! I had a mini Christmas tree in my bedroom when I was younger and I absolutely loved that I was able to have it up for a long period of time with no hassle to it. Having a faux tree allows you to put it up and take it down at any time – the convenience is quite paramount if you ask me. Also, if you love that pine needle scent and want it for your tree, did you know you can buy pine sticks to hang on the branches to give off the same scent as a real one? Amazing, right?! They're called Scentsicles and you can get them at bunch of places, but here they are from Canadian Tire.
Both real and faux options are so beautiful when they're decorated and bring so much love and joy to the house when they're all done up. However you have yours, I hope this year it brightens up your space with some light and love.
So, if you celebrate, which side are you on?
Did you catch yesterday's DIY? Check it out here!