Isn't it wonderful to finally have sunshine across the board these days? So much of my motivation and drive comes from the beautiful rays and it's so nice to feel like myself again.
With all this sun though, I found myself switching up what skincare I use. When I was younger, I paid zero (like zero) attention to skincare or even proper protection from the sun. I was the girl soaking in baby oil and laying in the sun until I was nice and crisp. Sunscreen? Didn't know her.
Now being in my 30s, I've realized just how important proper sun protection and skincare is. I wish I started a healthy skincare relationship when I was in my 20s but better late than never! This post is all about what my current Spring skincare routine looks like.
Products I'm Currently Loving
I've never been one to switch up my makeup or skincare throughout the seasons. I would always use what I know and love and kept that going throughout the year. But coming to understand how weather changes can affect your skin, it's become clear that your skin has different needs during different seasons. This Spring I decided to switch it all up and give my skin proper love and care. These are the products I've been using and loving!
Truth Serum | OLEHENRIKSEN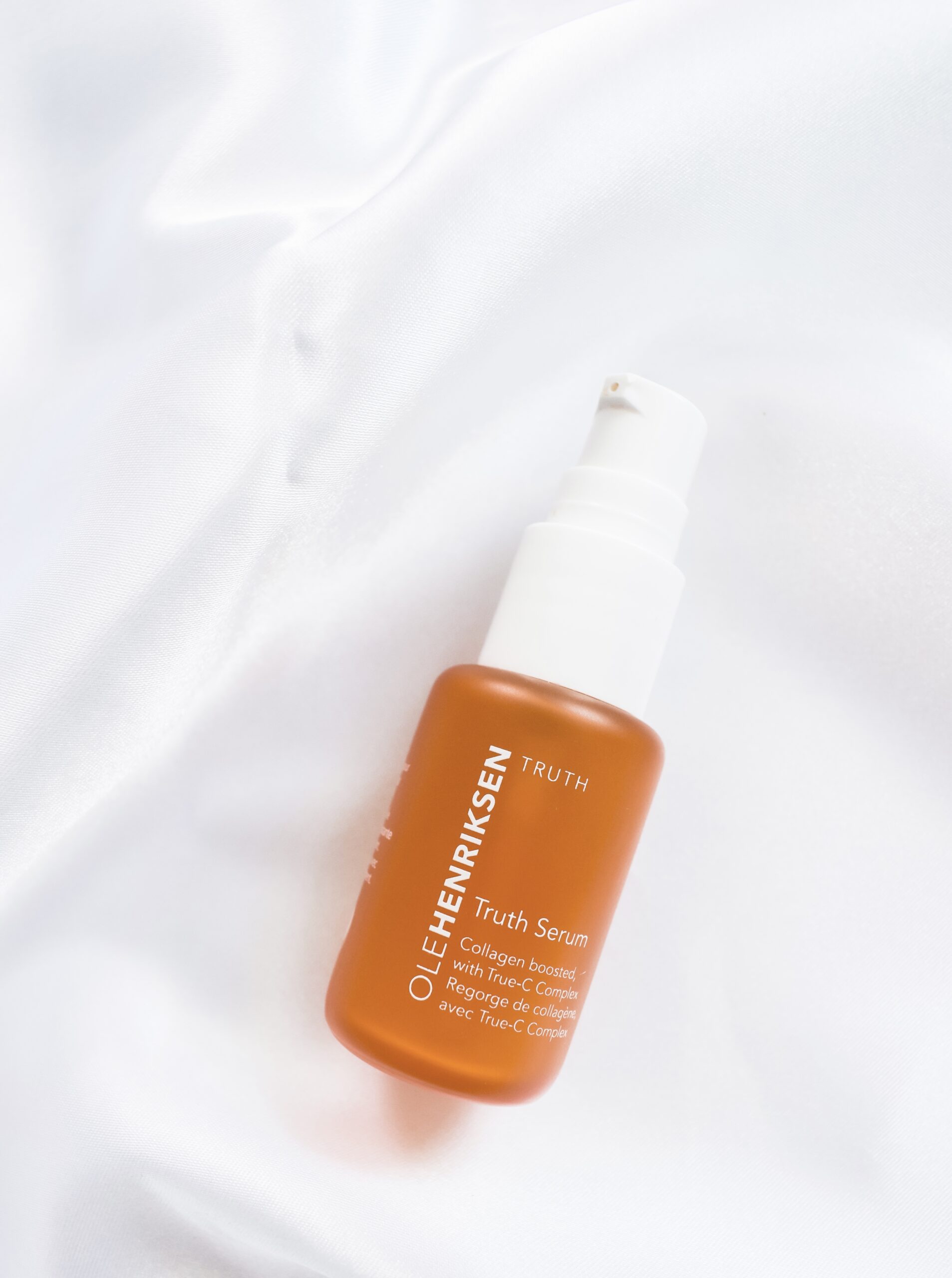 If this product can be described in 3 words they would be small but mighty. I've been using the Truth Serum for a few years now and I have absolutely loved it. Packed with Vitamin C and Collagen, it helps keep your skin hydrated throughout the day while giving you that added brightness underneath your makeup. Not to mention, it has such a lovely citrus scent that gets me every application. It's great for underneath makeup or even on its own.
Hyaluronic Acid 2% + B5 | The Ordinary
Extra hydration during warmer days never hurts! I typically use The Ordinary's Hyaluronic Acid during my night time skincare routine but as the weather has gotten warmer, I've started to use it in the mornings too. I pair it with the Truth Serum and that's my base before I apply any makeup. It's a great serum to help combat dry skin and I've been loving it in my Spring lineup.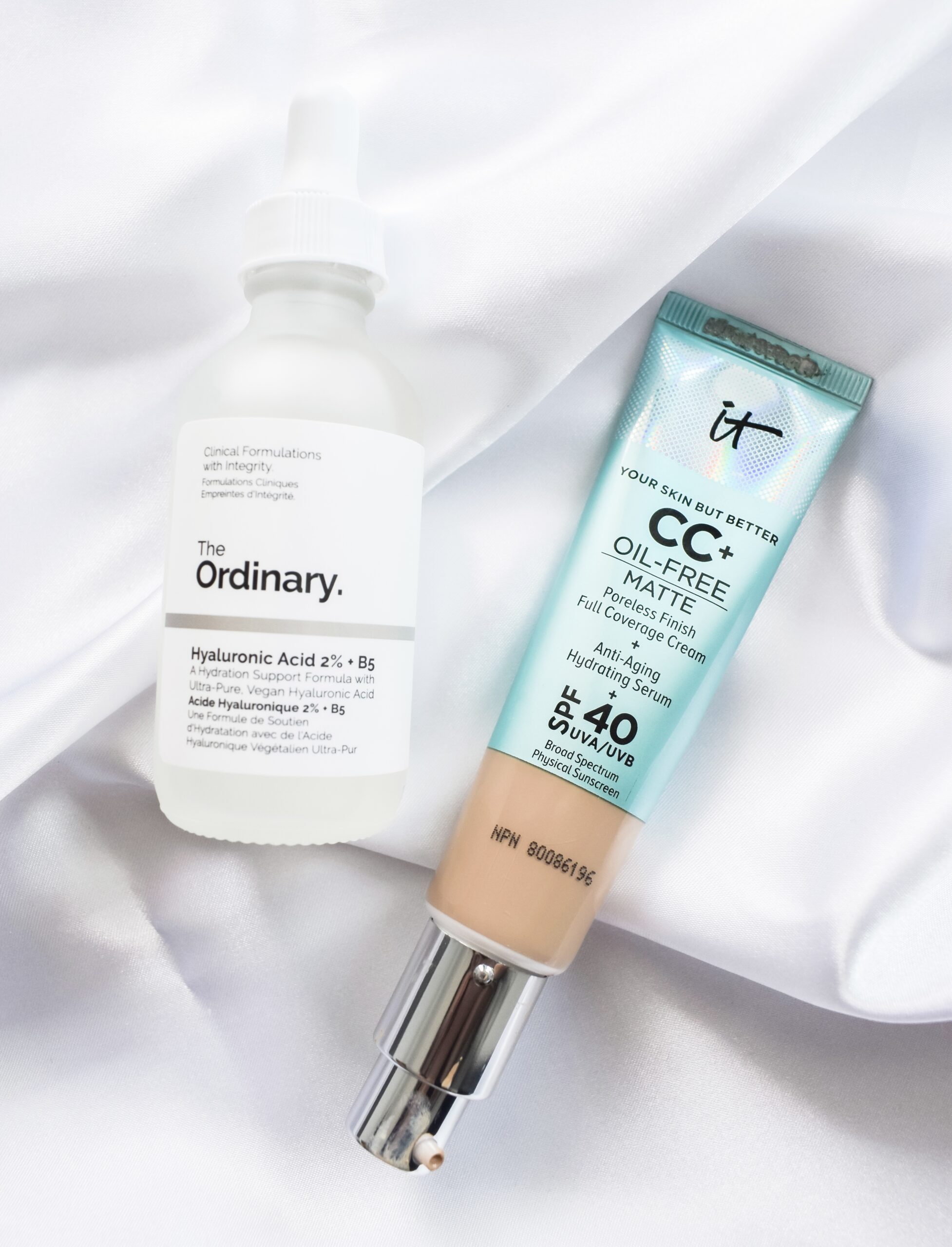 Your Skin But Better, CC+ Oil-Free Matte with SPF 40 | IT Cosmetics
Forever a lover of a great CC cream, IT Cosmetics, take my money! There's a reason why this product shows up everywhere. This stuff really is worth all the hype it gets. I have been absolutely loving it lately and so happy I purchased it. This CC moisturizer, Your Skin But Better is more full coverage but you can use a thin layer if that's not your preference. The fact that it's SPF 40 and not greasy at all is an absolute huge win in my books. I wanted a tinted moisturizer but also wanted it to have sun protection for the days I'm in the sun. It's long lasting and doesn't budge once it's on.
Gradual Tan Everyday Tinted Body Lotion | St. Tropez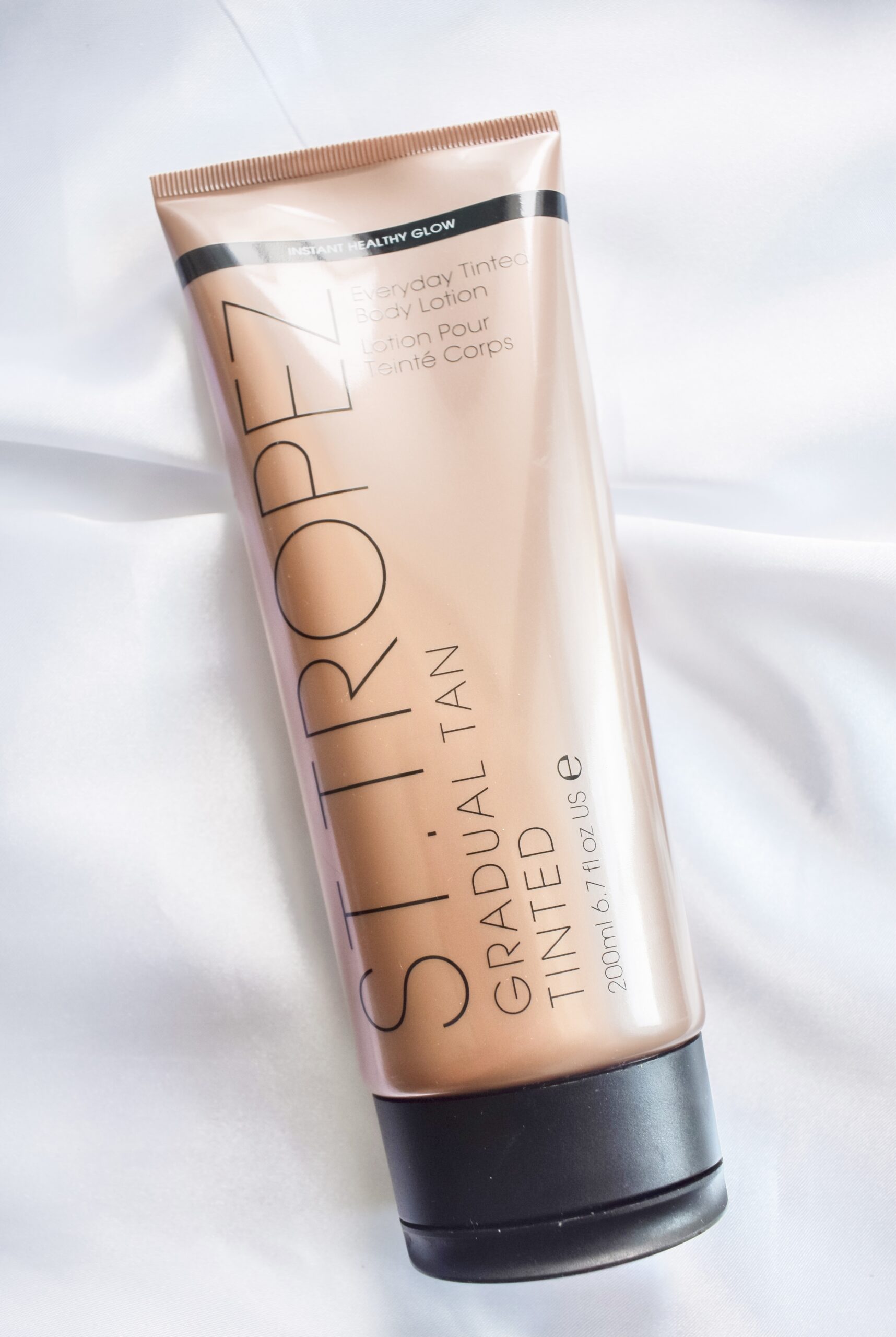 As I mentioned earlier, I used to have a very unhealthy relationship with the sun. But as I've gotten older, I've realized how important sun protection is. So with that being said, I now use a self-tanner for my body. More specifically, the Gradual Tan Everyday Tinted Body Lotion from St. Tropez. Don't get me wrong, I still sit in the sun and catch some rays but just not lathered in baby oil anymore and with sunscreen. This lotion is hydrating and gives such a beautiful glow to your skin. Perfect for that "I'm ready for summer" skin.
Lip Sleeping Mask | LANEIGE
Don't forget your lips during your skincare routine! I've been loving the Lip Sleeping Mask from LANEIGE. It's very hydrating and I love the glossy look it gives you too. Lately, instead of putting colour on my lips I apply this and keep it with me throughout the day. Such a great little addition to add into your Spring skincare routine.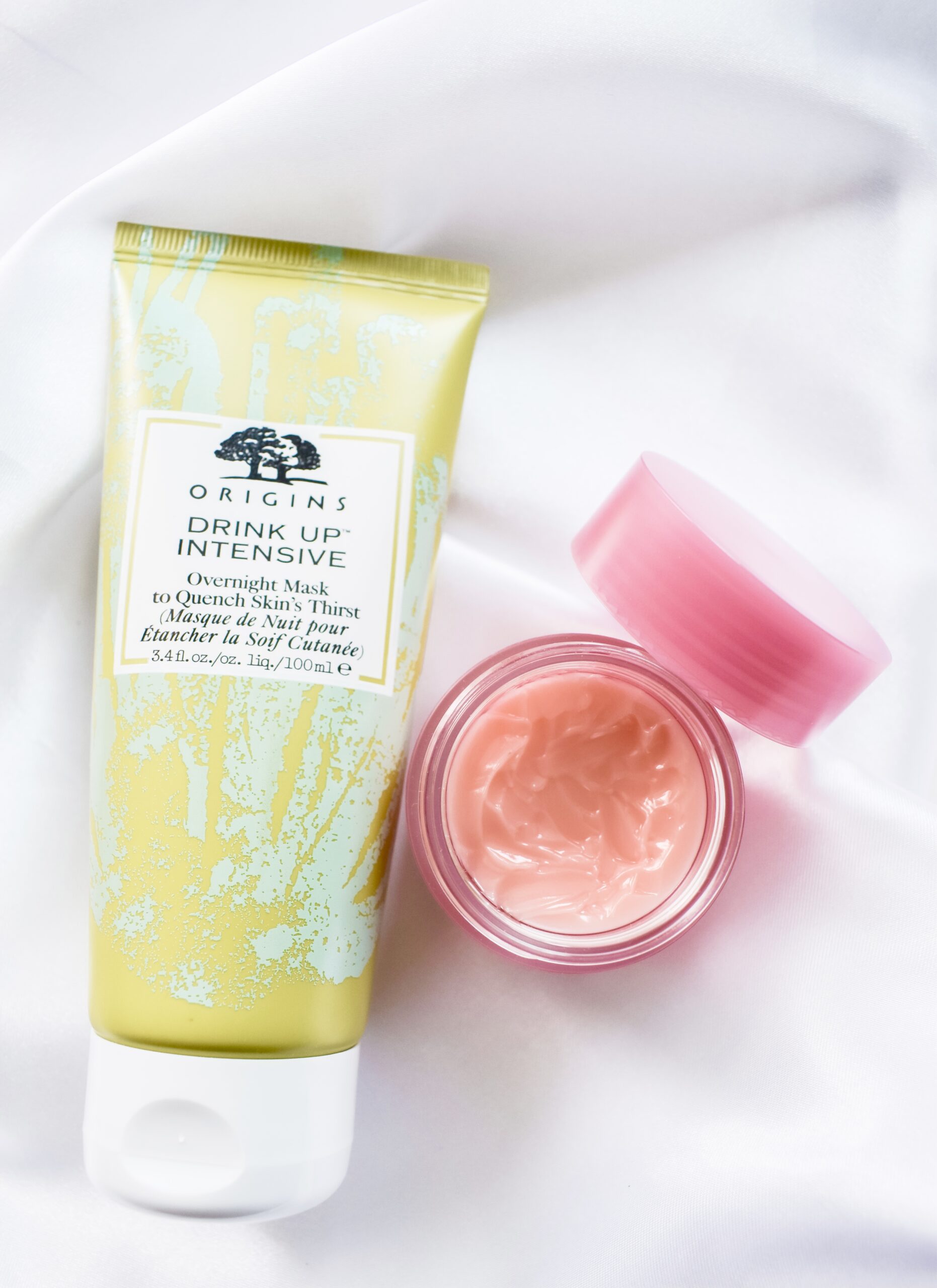 Drink Up Intensive Overnight Hydrating Mask | Origins
On the days I've been outside a little more and exposed to the sun for longer periods of time, I use the Origins Drink Up Intensive Overnight Hydrating Mask. This has been one of my all-time favs and I love using it to give my skin that extra bit of love. They have since changed the formula from the one I currently have with avocado and glacier water (omg the goodness) and can't wait to try it. I love to sleep with this bad boy on and wake up to wonderful, plump and healthy looking skin!
The Rest is Minimal
Aside form everything listed above, I actually don't apply much more to my face. Throughout the warmer days, I've really been letting my skincare do its work and pretty much leave it at that! Add a little mascara and you're good to go.
If you're looking to read more about my recent Sephora purchases, you can check out my post, What I Will & Won't Be Purchasing Again.
Do you switch up your skincare for different seasons?