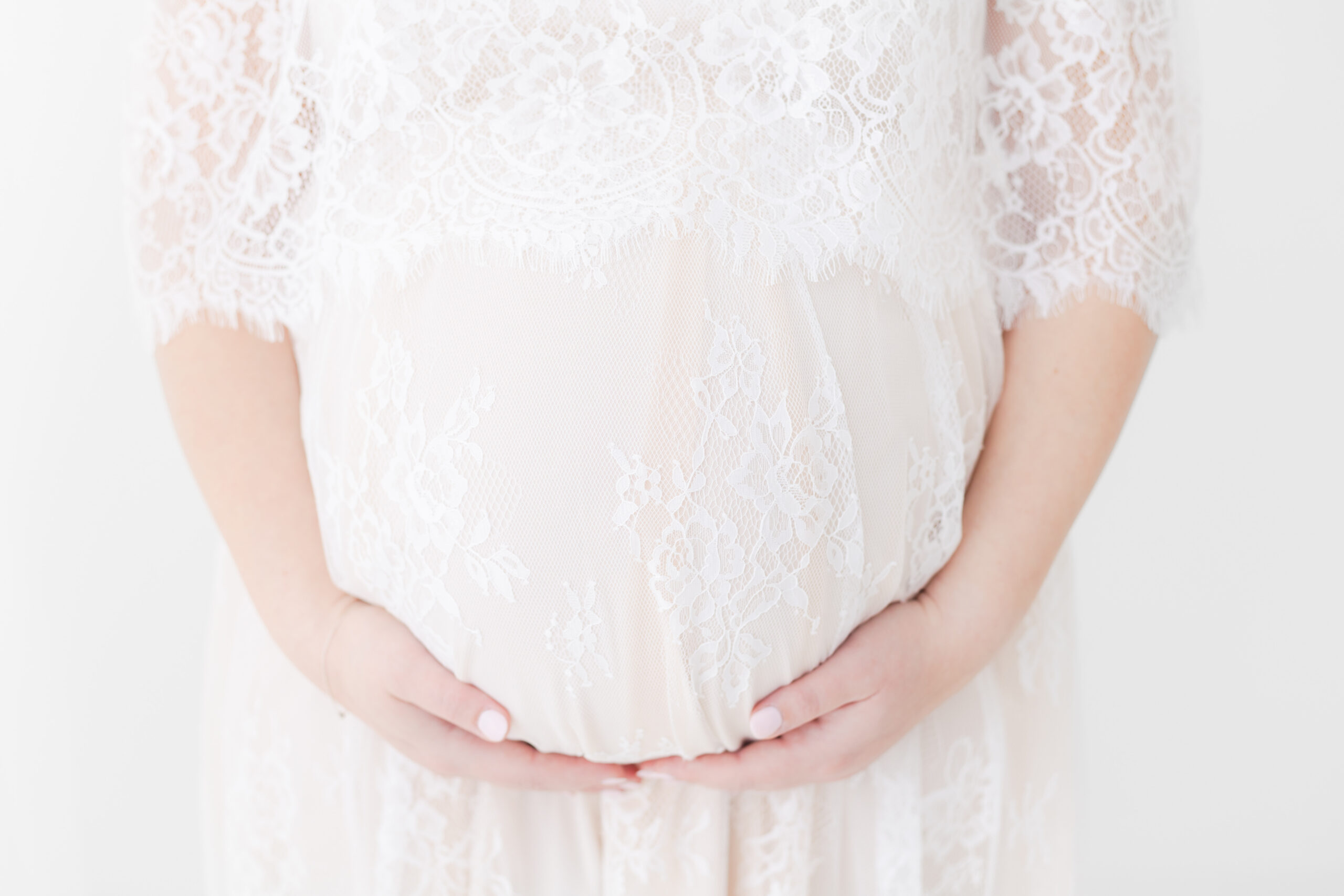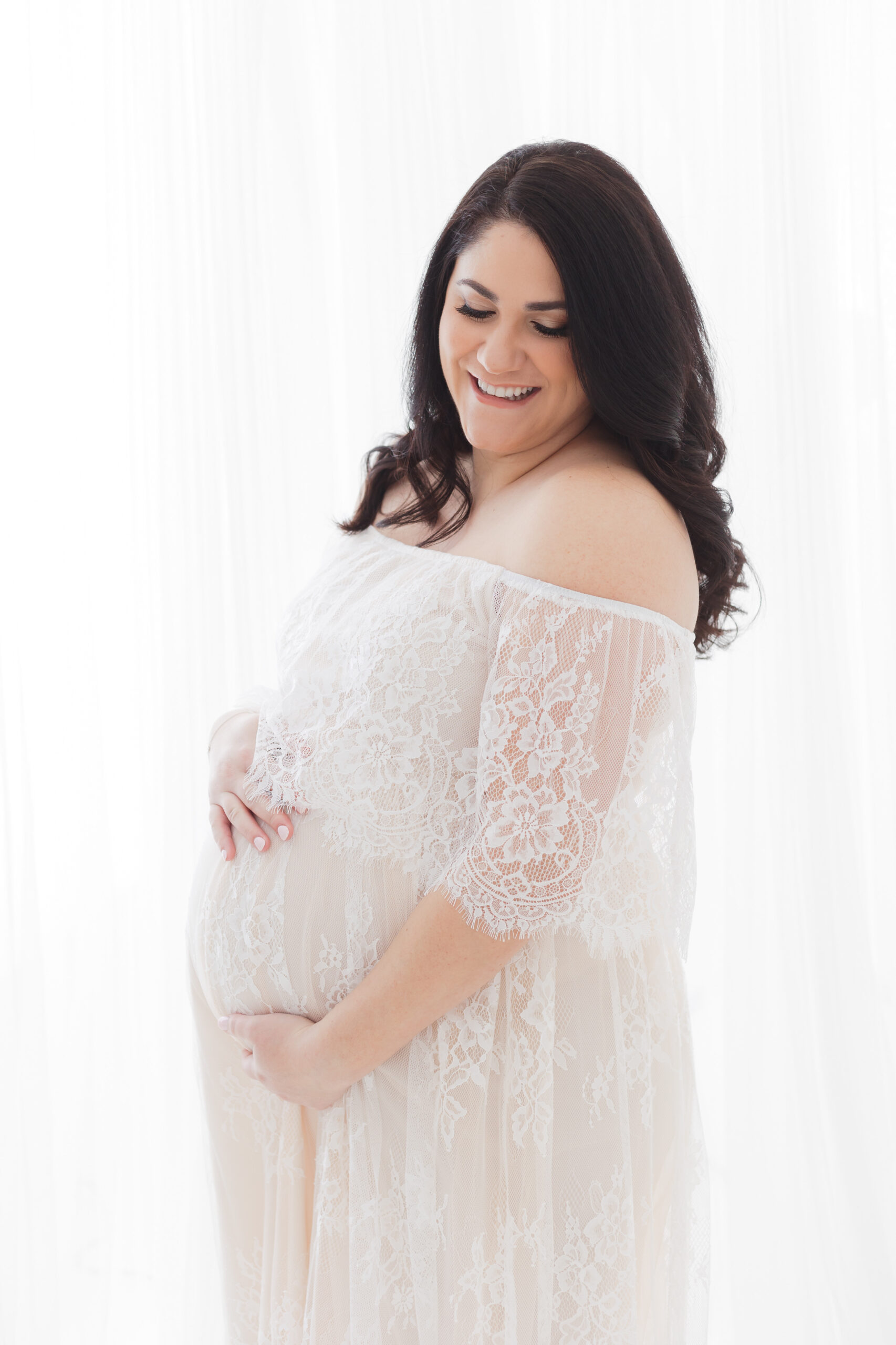 Hello friends!
Been a while since you've seen me on the blog, but we're back and ready to roll. I'm so excited about today's post because we get to chat all things maternity photos.
As you most likely know by now, the husband and I are expecting our first baby in a few weeks. We're so, so excited. Leading up to the third trimester of my pregnancy, I hummed and hawed about whether or not I should do maternity photos. I was very much indecisive about if I wanted to do them or not, but after coming across Jennifer's photos from a family member's baby announcement card, I knew I needed to look into doing them.
Pregnancy is such a wild journey. One that I truly never thought twice about until I experienced it for myself. As the weeks and months flew by, the love and appreciation I grew for my body was something I never quite expected to feel. I was in complete awe that my body was growing my baby – my body was changing so much to welcome the new addition and I felt I needed to remember it all. And with that being said, in came Jennifer with her fresh, clean, and soft touch with an eye for detail that sold me on marking this journey.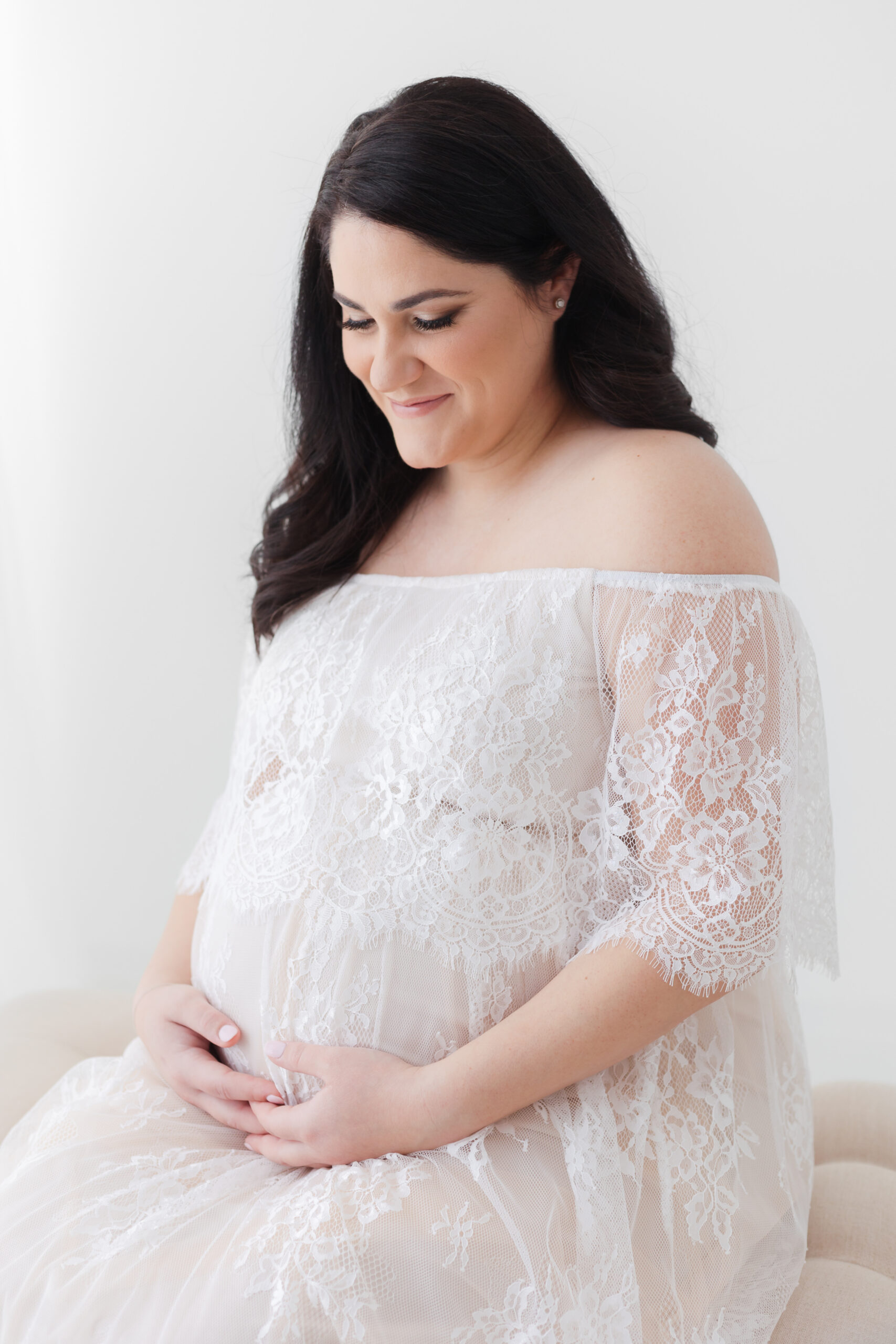 This post is in collaboration with Jennifer Walton Photography but all thoughts and opinions are my own.
Gearing up for our maternity photos, my husband and I came to the conclusion that only I would be in them. We were both up in the air about having us both photographed that we eventually decided it would just be myself. I will be forever grateful however that when I told this to Jennifer she gently pushed for the two of us to take them together. Expressing that this was a moment in our relationship that for not much longer, it's just the two of us. She reminded me how special it would be to have Shaun in the pictures that we quickly made arrangements for him to be there. And let me tell you, I owe the utmost thanks to her for being so honest about having this experience for the both of us.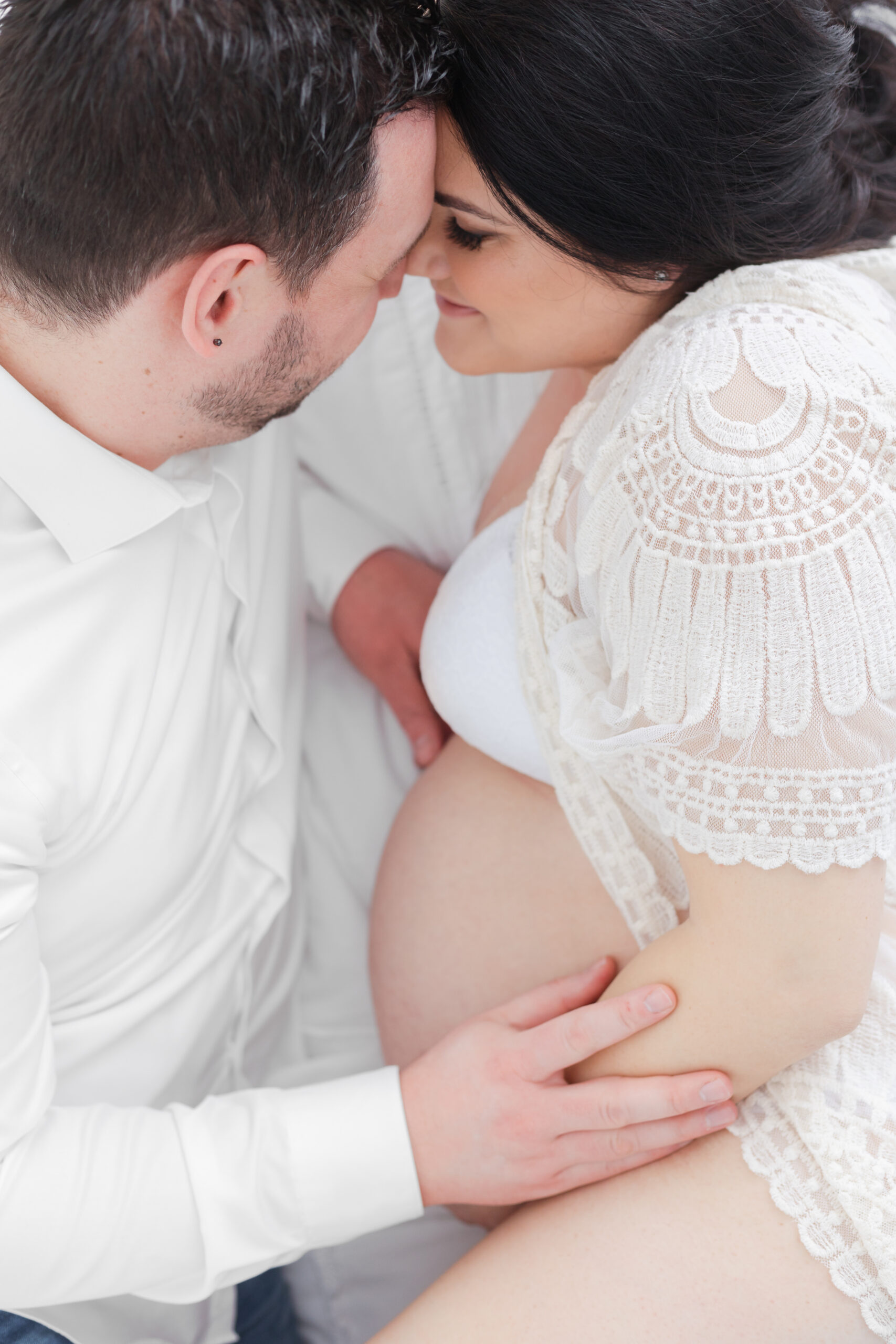 The day (or should I say two days) before our scheduled maternity photos, I had my baby showers. When I tell you I was exhausted, I was that and more. Luckily for any mommy-to-be, Jennifer's sessions come with complementary hair and makeup. After two very long days, being pampered was exactly what this girl needed. Jennifer's makeup and hairstylist asked me what look I was going for and so I told her soft, smokey eye, and a glow from within type vibe. For my hair, I asked for soft waves, and when I say Brenda read my mind, she most definitely did and quite amazingly delivered. I felt so incredible and in my humble opinion, I don't look like I had two crazy days before the shoot.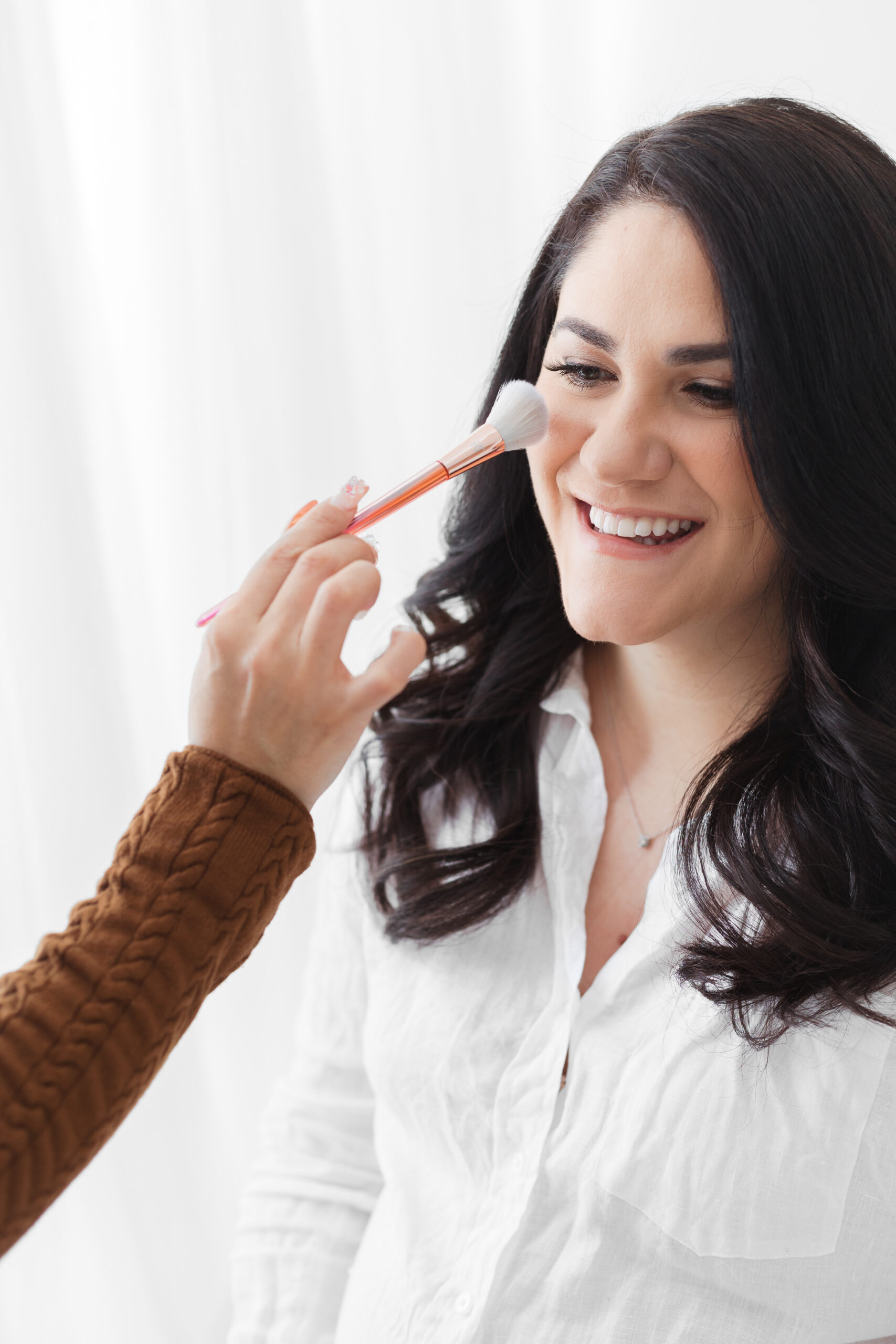 Before hair and makeup though, I got to choose a few outfits from her maternity wardrobe which was super hard to pick from with the variety she had. Everything was so soft and beautiful and if I could, I would have worn them all. I chose to stick to neutrals since we don't know the gender of our baby. I also figured neutrals are pretty classic and very much my style – I was so excited to get started.
Working with Jennifer was amazing. She danced, giggled, was very patient, and made sure I was okay throughout the entire session. Always reminding me that I should only do what was comfortable for me and she would work around that. She fixed my hair when I couldn't move and placed my hands where they needed to be to get the perfect bump shot. She was also amazingly open to doing a cute picture of my husband's pink socks – he's team girl and wanted to have that captured. Men don't ask for much so he was pretty thrilled to get that photo and was very thankful Jennifer was open to it.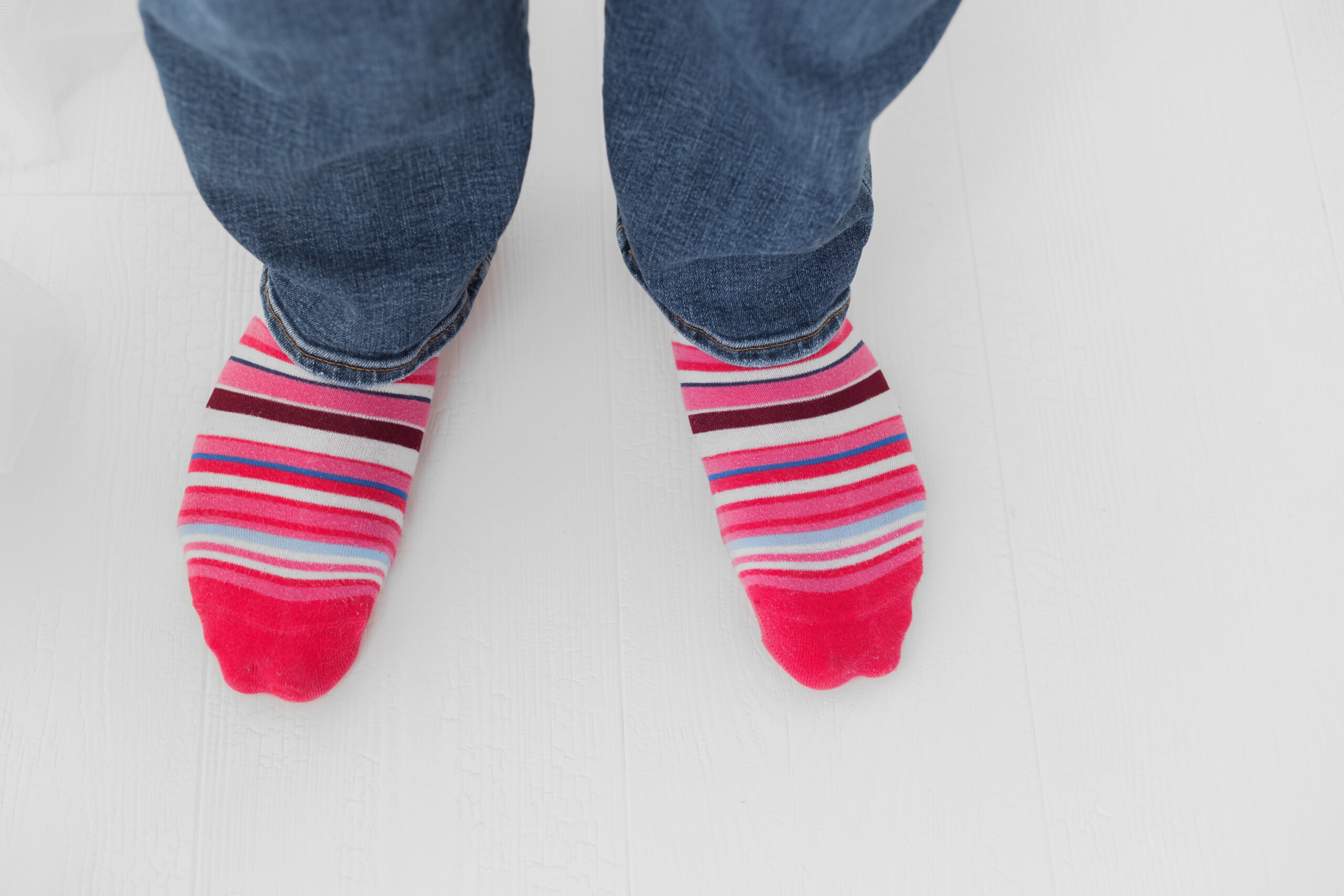 I had 3 outfit changes and Shaun stuck to his jeans and dress shirt. Jennifer also offers wardrobe options for men as well, but we opted for Shaun to stay in what he came in.
Overall, our session was fun, beautiful, and interactive. The husband and I had been so busy leading up to the baby showers that we forgot to slow down. We forgot to dance a little together, to hug, kiss, and cuddle. Our session with Jennifer reminded us that for this last little while, we needed to connect – to stop for a slow kiss, to hold hands. I even let Shaun back in the bed that night to sleep beside me and not on the couch, lol! We had missed each other, and Jennifer's session gave us that opportunity to get back to our affectionate selves.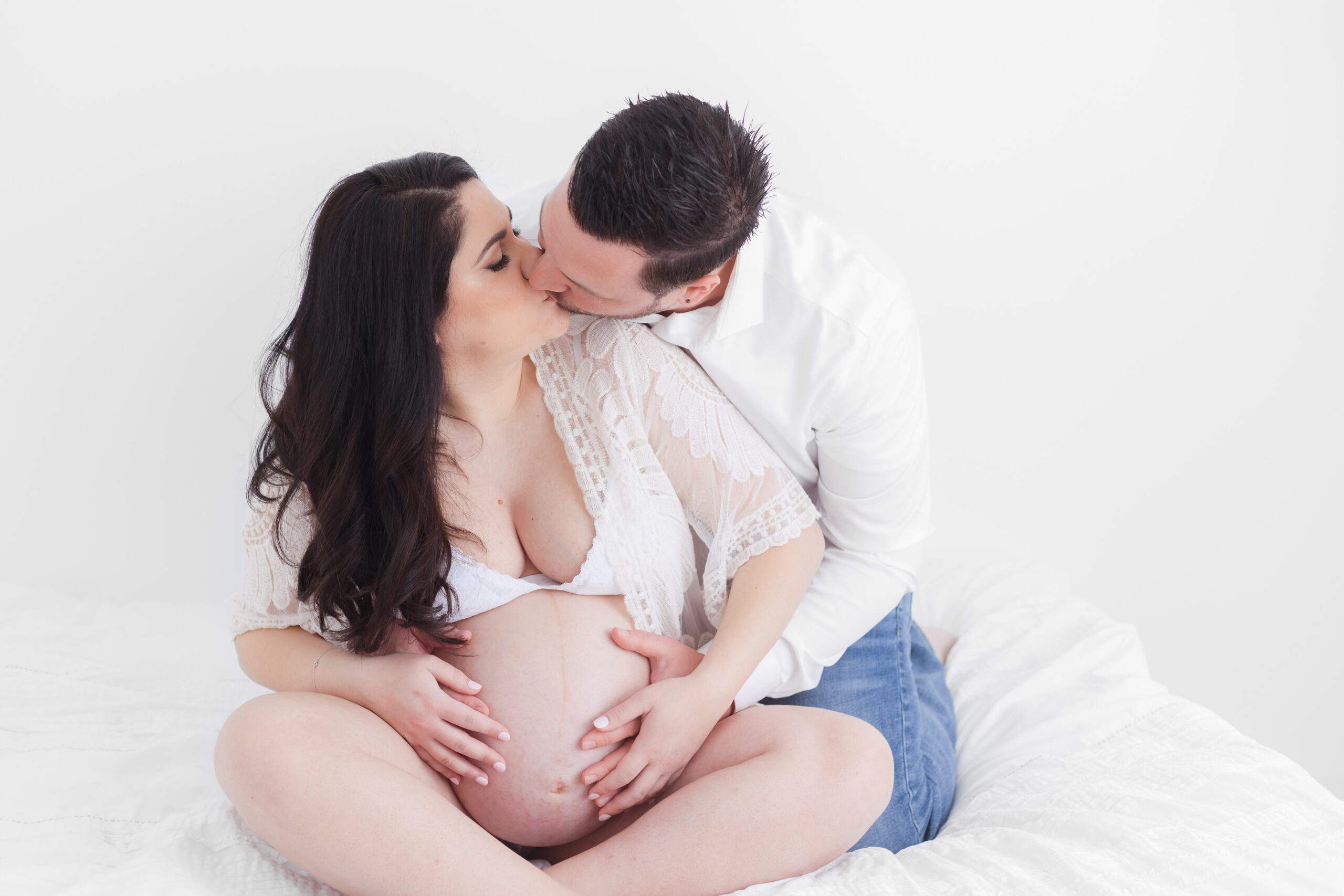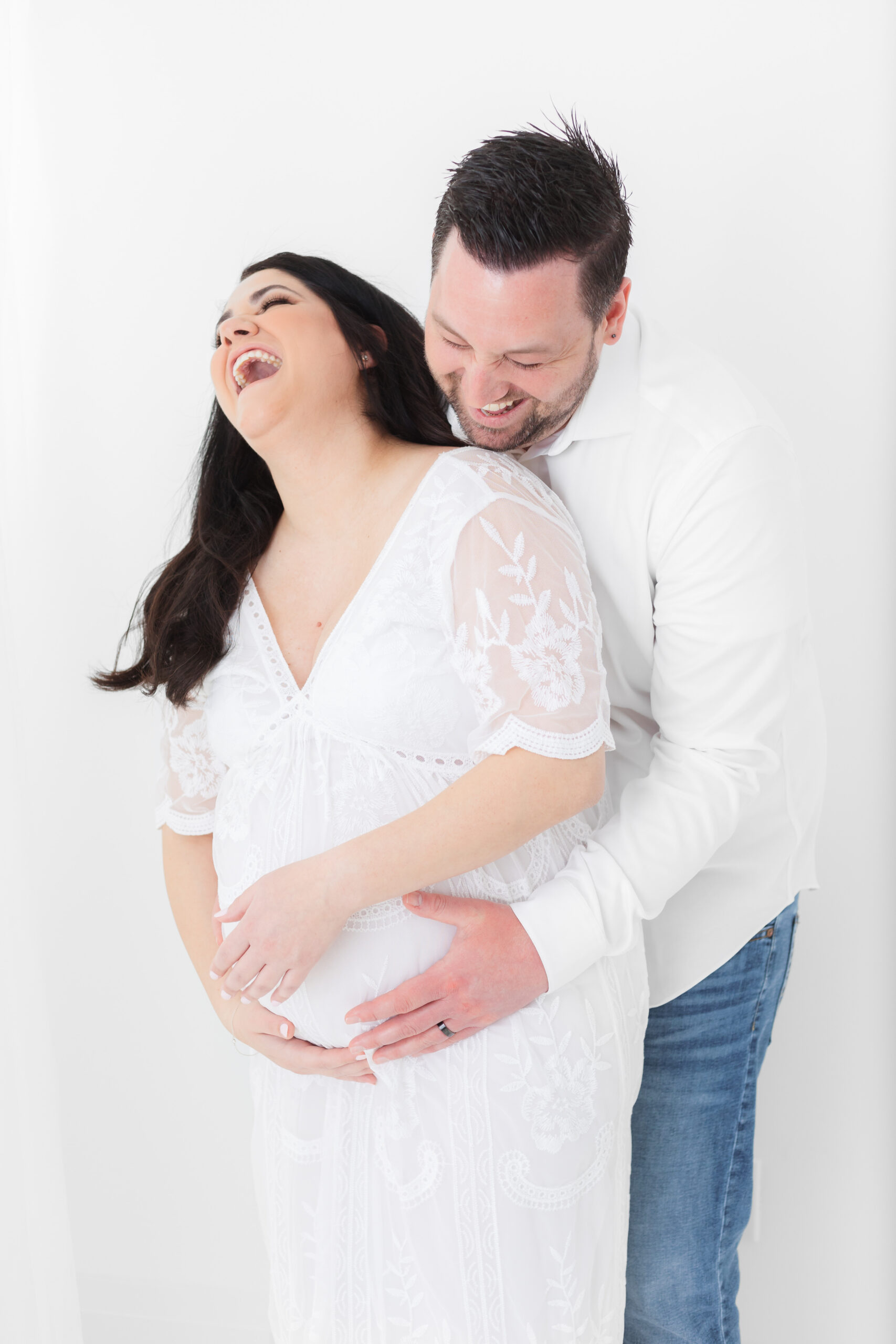 Jennifer now offers a First Year Collective package which includes maternity, newborn, and 1st birthday photo sessions. Each session comes with hair and makeup, plus access to her studio wardrobes. If I can speak for someone who's been in constant leggings and hair in a bun for the last 4 months, it felt absolutely wonderful to be able to dress in her beautiful, whimsical gowns and get dolled up.
Jennifer delivered our pictures via a downloadable site with a fairly quick turn around – which was so nice to experience because we couldn't wait to see them. The pictures turned out so, so beautifully and they were exactly what I had in mind to capture for our session.
If you're on the fence about maternity photos, I highly, highly recommend them. From a girl who thought I really didn't need them, to now wondering how sad I would have been if I missed this opportunity to capture the two (three!) of us.
Jennifer is located in the Stoney Creek area and also does family photos as well. If you're interested in booking sessions with Jennifer, please go to https://jenniferwaltonphotography.ca and book now.
Trust me, it's worth it <3