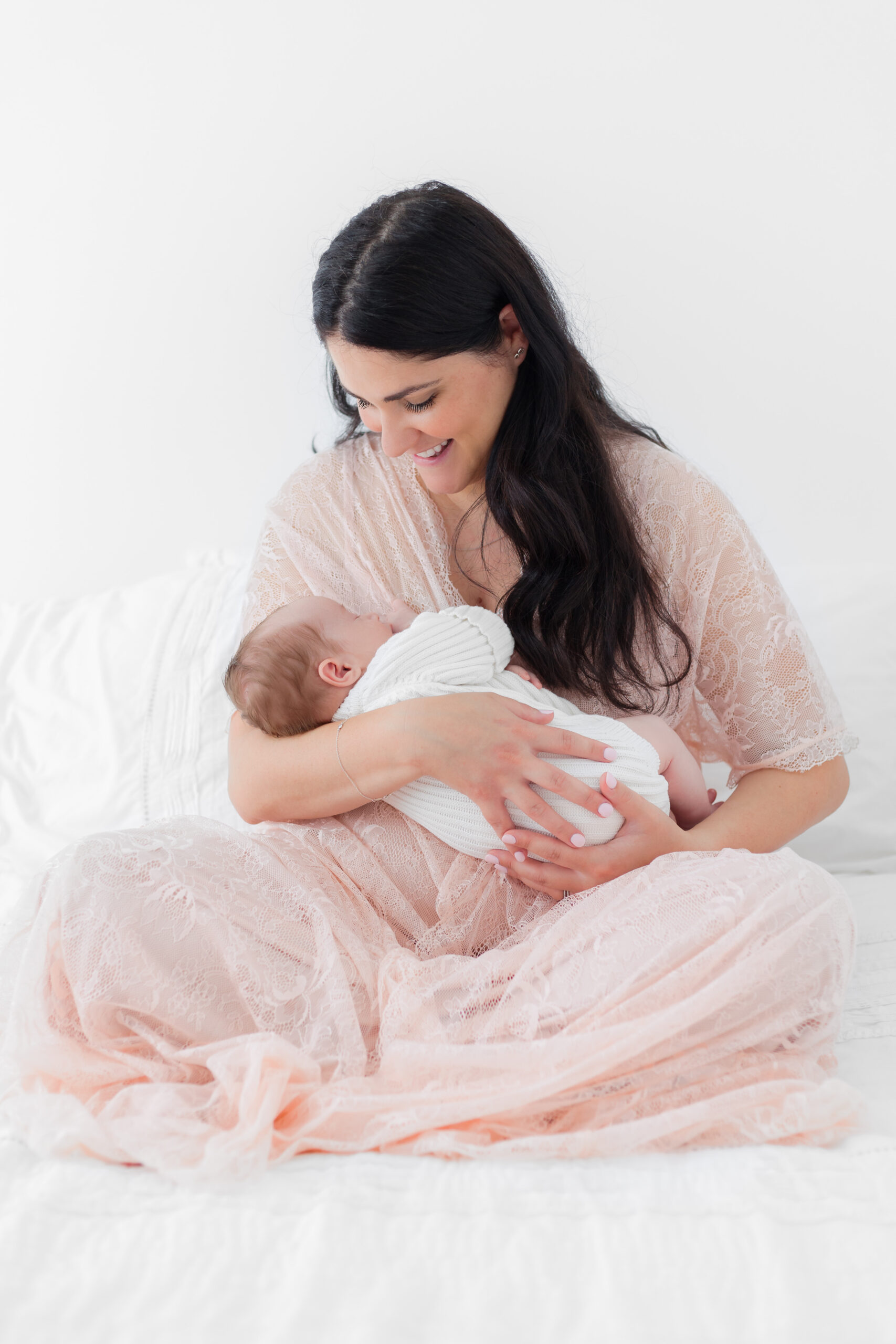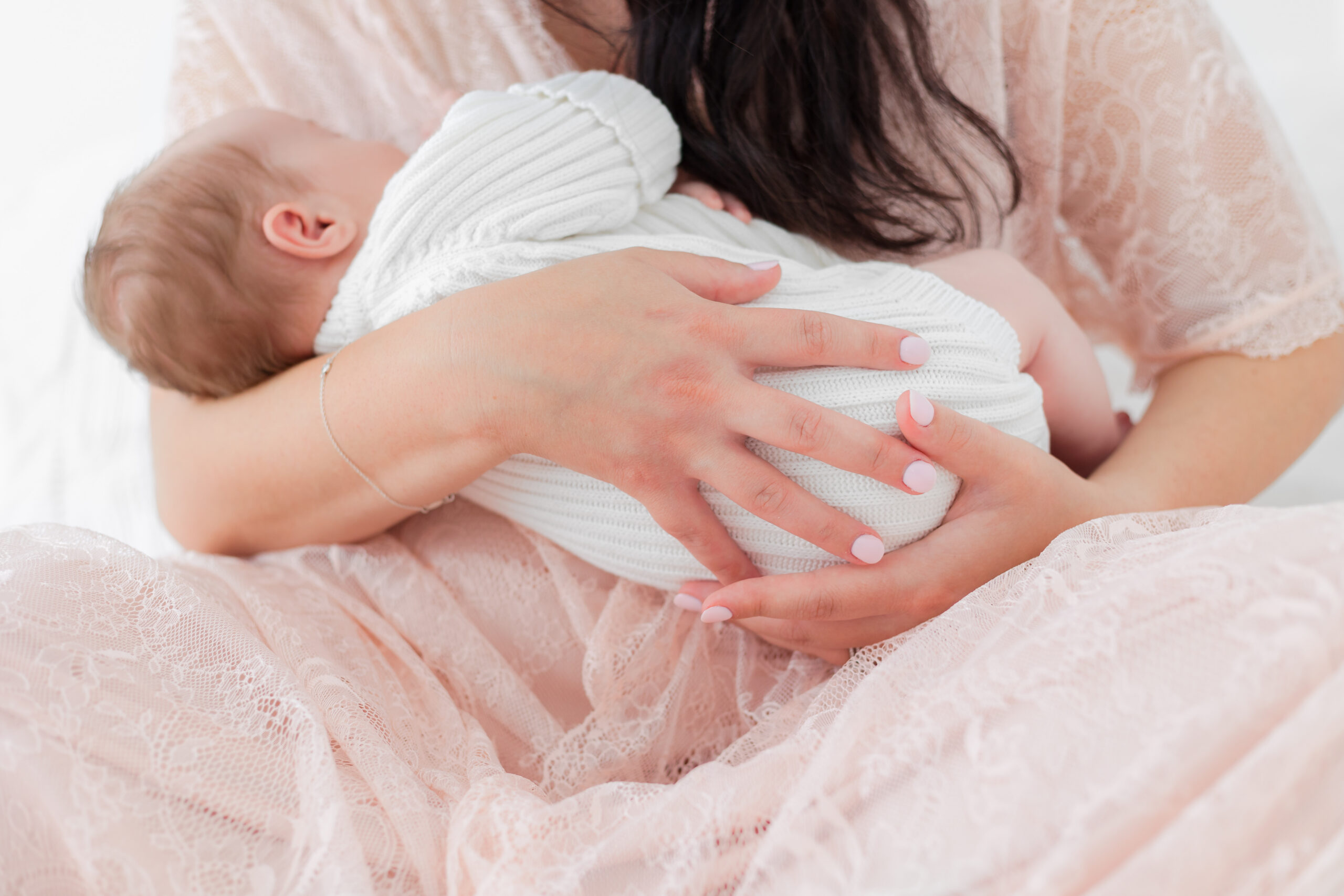 Tell me, is there anything better than pictures of a newborn baby? The answer to that is absolutely not. Ava's pictures turned out so beautiful, we are so happy with them. She's such a little gem and Jennifer was able to capture just what we were looking to have forever.
We chose Jennifer to do newborn pictures of Ava because of her clean, fresh, no-fuss photos. Sure, it's cute to see a baby all bundled in a basket but I wanted these photos to highlight baby girl and not items around her. Jennifer's style of simplistic and timeless were just what we were looking for! Not to mention that she offers hair, makeup, and a wardrobe for mommy to feel her absolute best in.
If you saw our maternity photos with Jennifer, you'll know that I picked a neutral colour to wear because we didn't know the gender of our baby. Now that we know she's a girl, both Shaun and I opted for a soft pink colour palette for our wardrobe. Jennifer's selection of dresses – neutrals, pinks, and blues too, are nothing short of stunning.
Below we chat about all things newborn photos and why you need to add them to your list of things to do with your new baby.
This post is in collaboration with Jennifer Walton Photography but all thoughts and opinions are my own.
Why You Need to Take Newborn Photos
1. Newborns Are Simplistically Beautiful
Just like I mentioned above, there is nothing in the world sweeter than pictures of a newborn baby. They are so pure and bring the most simple yet deepest form of love one can imagine. You will never regret taking pictures of your new baby and all that they are in their first few weeks of life. Their little wrinkles, tiny toes and hands, and not to forget their little button nose. Who can pass an opportunity to freeze time when they are at the smallest they will ever be?
Newborn babies offer so much joy in the most simplistic kind of way. Have you ever sat there with a new baby and felt like you could just stare at them until the end of time? Newborn pictures give you the chance to do just that. And how beautiful to have that for life?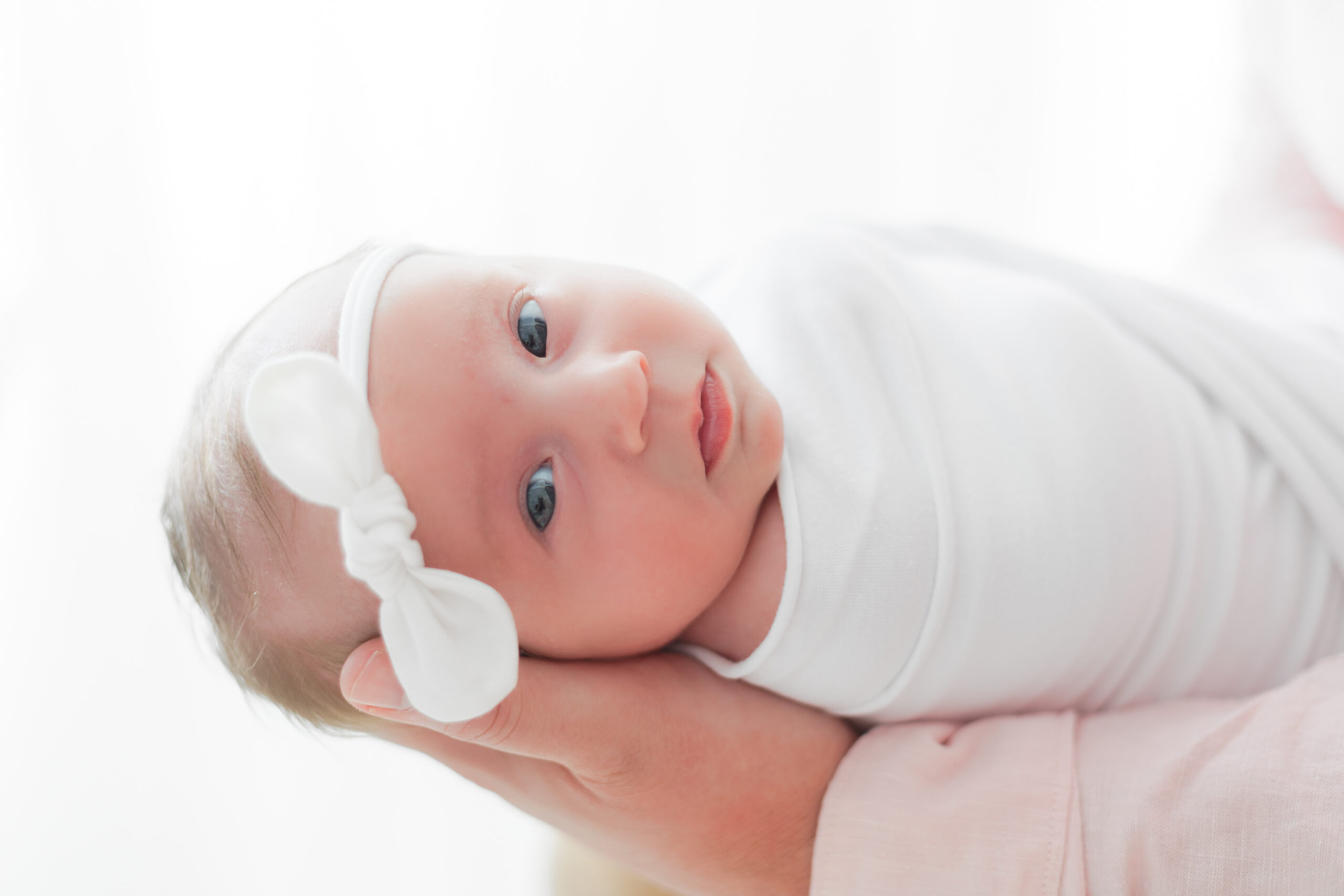 2. Something to Keep Forever
There will come a day (maybe even within baby's first year) that you will want to look back and see how much your baby has grown and changed because boy, does it happen fast. Having an album of pictures from when your baby made their entrance into the world will forever be something to cherish. An album of these photos acts as a keepsake that you eventually can pass down to them when they're older or even when they have babies of their own. Nothing will ever be as sweet as having these memories.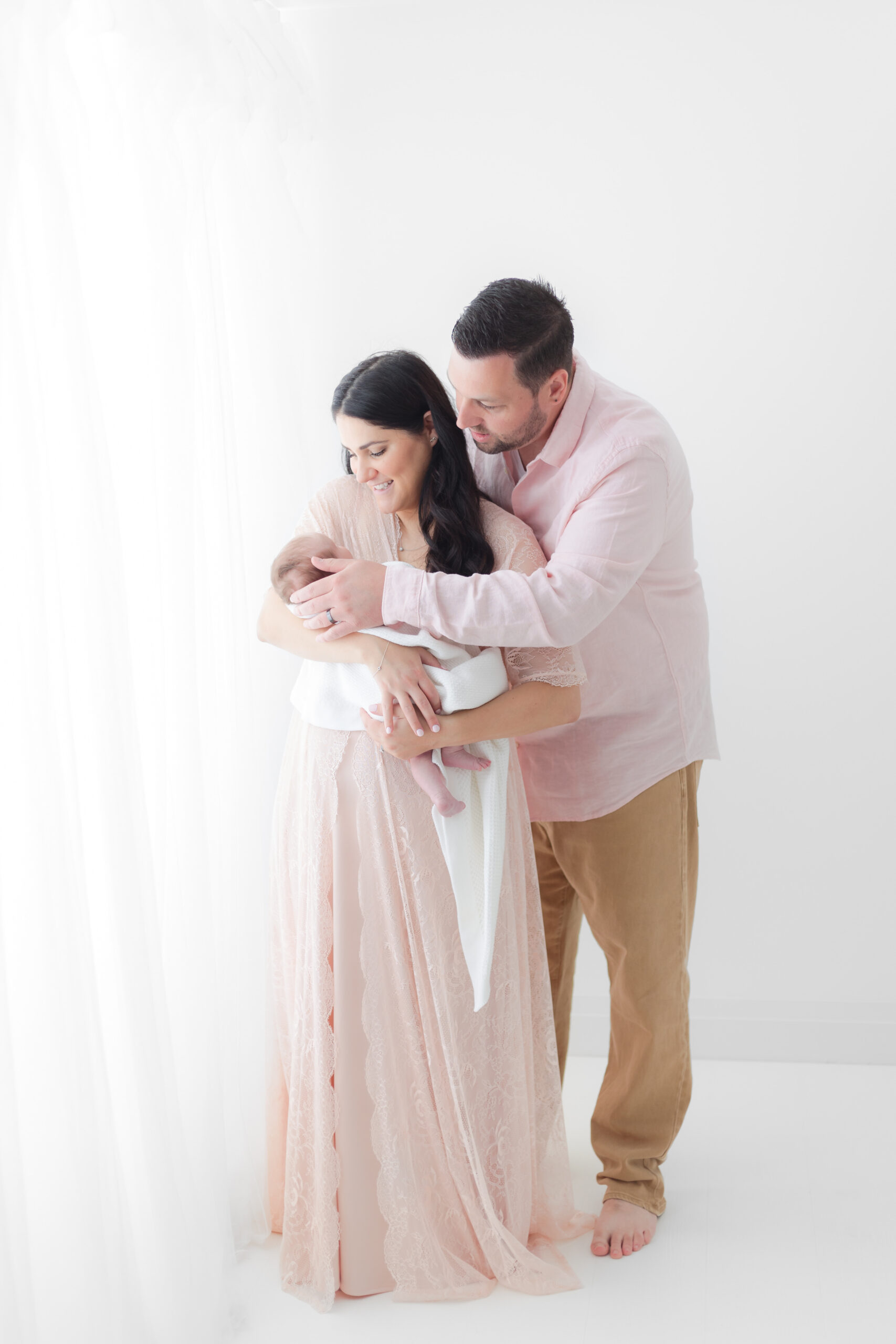 3. They Grow & Change So Fast
Like I mentioned above, babies grow and change so quickly you almost miss it. Being able to take advantage of having newborn photos gives you the gift of stopping time. Ava changed so much in her first few weeks that even by week 2/3 of having her, she already looked so different than when we brought her home from the hospital.
All those little details – tiny ears, nose, mouth. You can bottle it up into photos and get your dose of newborn love when looking back at them. I could stare at Ava's features until the end of time but babies do what they do best and they grow – quickly. Having these photos of her in the simplest of ways brings me so much joy.
4. Can Share with Family & Friends
I found Jennifer from my husband's cousin's baby announcement cards. What better way to share your special news with family and friends than with photos of baby when they're first born.
Sometimes parents are hesitant to get in all the visits with family and friends when baby first arrives because they're still so new and small. Having newborn photos on announcement cards helps share the love and precious early moments. Highly, highly recommend newborn photos for this reason alone! Plus, who wouldn't want a cute little baby on their fridge?
5. Great Bonding Opportunity
Jennifer did a great job at working with us and Ava's schedule. She made it very clear that the session was more about cuddling and bonding with baby than anything else. And our session was just that – cuddles and kisses in-between takes. Ava got a little fussy during our session but because of that I was able to sit on the bed while I calmed her down and Jennifer was able to capture some amazing shots even with a fussy baby. What's better than doing what you already would have been doing but getting cute keepsake pictures of those moments at the same time? With being first time parents, capturing the moments of us just being together and giving her hugs and kisses means the world.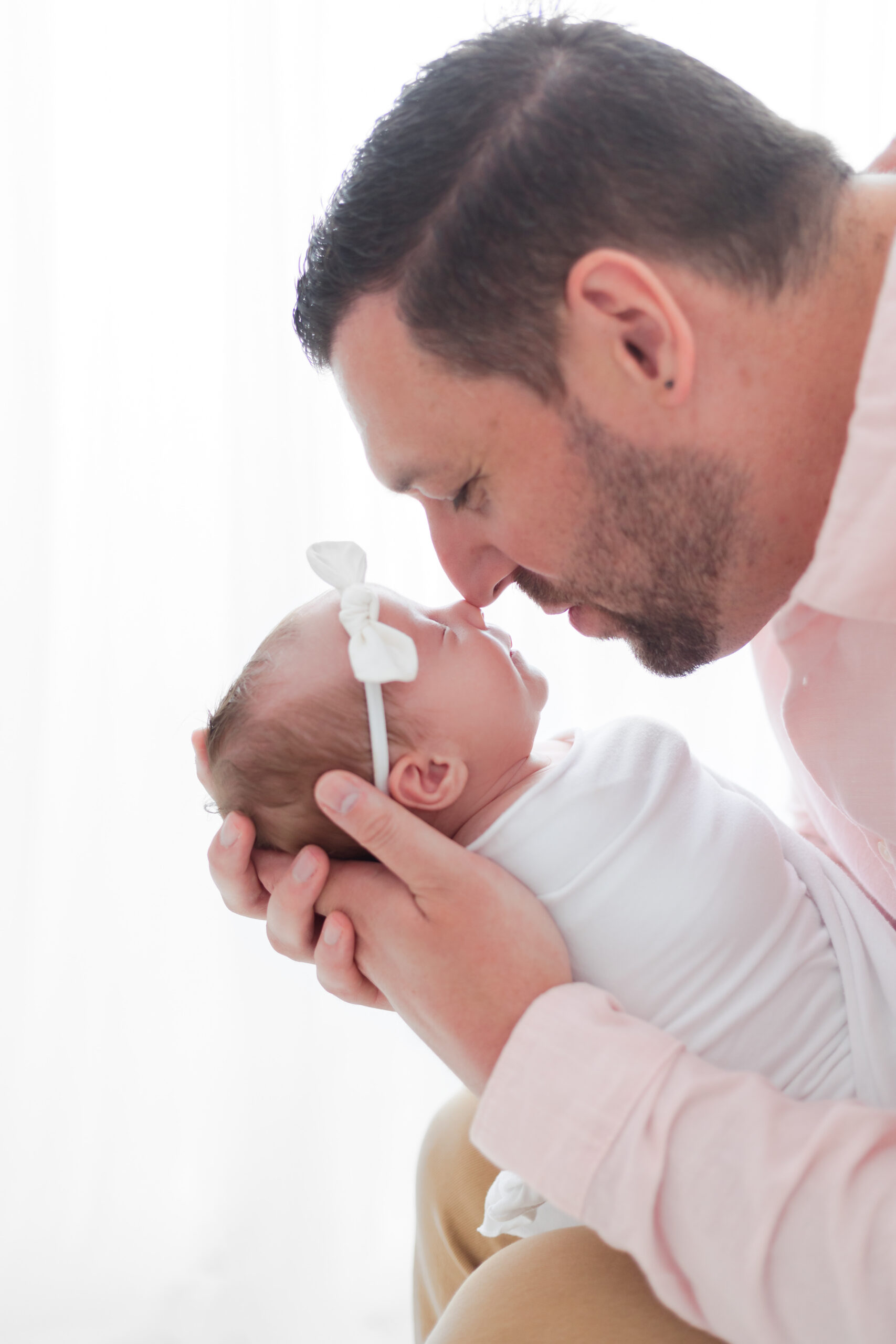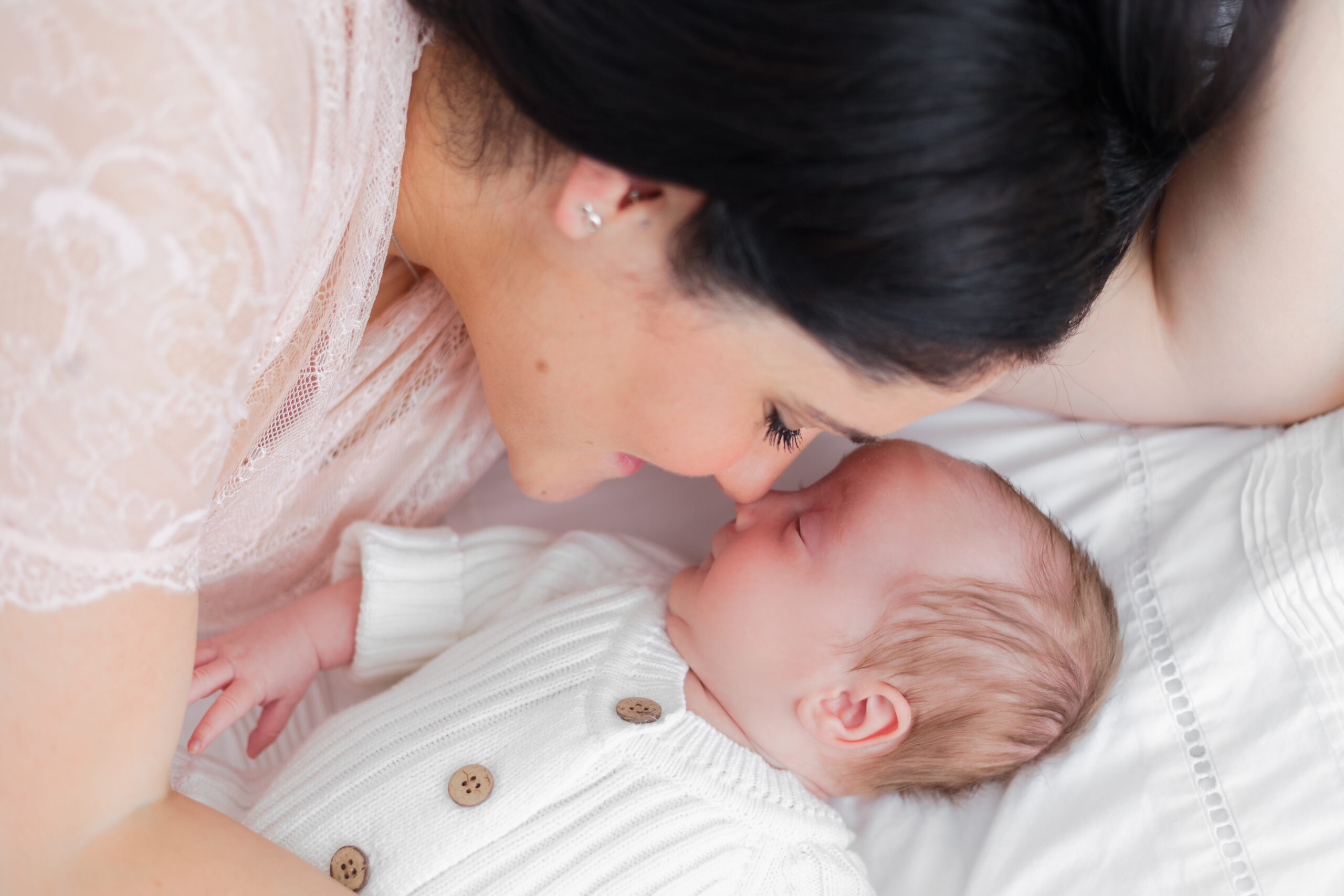 How to Book Your Session
Jennifer is located in the Stoney Creek area and also does maternity and family photos as well. If you're interested in sessions with Jennifer, please go to https://jenniferwaltonphotography.ca and book now. You can check out my maternity session with her here and can also find Jennifer on both Facebook and Instagram!
Newborn photos are a magical keepsake, let Jennifer give you the gift of keeping your baby a baby.
Have you ever thought of doing newborn photos with your baby?