Pin For Later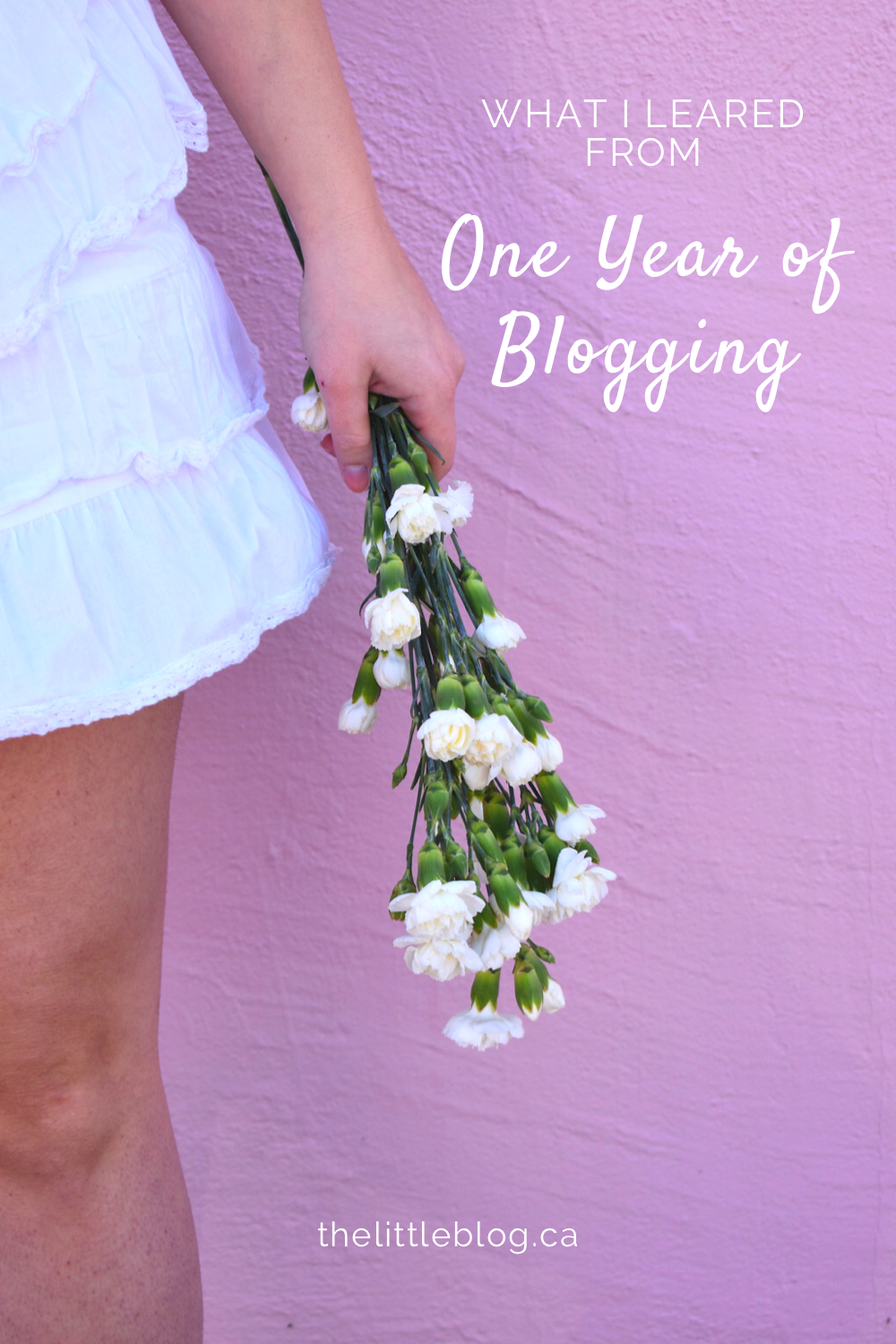 Blogging has been something I've been interested in for years. Before Youtube, before casually scrolling through socials. I loved getting lost in someone's blog and being invested in their life journey. When I finished University is when I finally had time to dabble into the blogging world.
Long, long story short, I had a blog back in 2017 but never really took it seriously. There was so much to learn and I didn't put the effort in. Because of that I eventually stopped. Which felt like a complete failure but here we are doing it again! In today's post, I'm sharing some tips I learned from my first full year blogging!
What you know now if you only knew then, right?
Today marks 1 year since my first post on The Little Things and I'm just so happy to reach this milestone! Before we get started though, here's a great big T H A N K Y O U for reading and commenting on my posts. Having an audience who reads your work really is the best compliment. So I appreciate your time here!
Let's get into it!
1. Have Patience & Lots of 'Em
The whole reason my first blog didn't last was because I didn't have the patience to learn everything about creating one. There are definitely sources you can find on how to blog successfully, but I learn by doing.
There are a million and one things to truly learn. As much as you think it's just about putting thoughts to screen, there's so much ore that goes into it! Writing it really just one small portion of it all. Learning how to building your website, about plugins, and pages can have your head spinning at the beginning but if you put that work in with trial and error you'll feel so incredibly accomplished. And you'll have learned something new!
The point to this is just be patient with yourself. Blogging is a never ending learning endeavour so be okay with taking your time!
2. Engage With Your Audience
Once you've established your little corner on the internet, you'll start to experience people coming to your blog to read your content (yay!)
Creating a relationship with people who come to your blog, who read and comment on your content is an opportunity to build connections. Engaging with those who show up for you is so important.
This also applies for social media as well. If you want to have consistent viewership on your blog, you will need to put in the time and effort on socials to build relationships with others. I have met some great friends through my Instagram channel and some who I have been talking to since I started this blog back in 2020!
And to that point, show up for others as well! If you find people you vibe with and love seeing and reading their content, let them know! You can do this by returning comments, following and subscribing to their socials, and sharing their work too. In recent months I have absolutely fallen in love with Twitter. Twitter has a great writing community and I have found some super supportive creators over there!
3. You Don't Stop Learning Just Because You Have a URL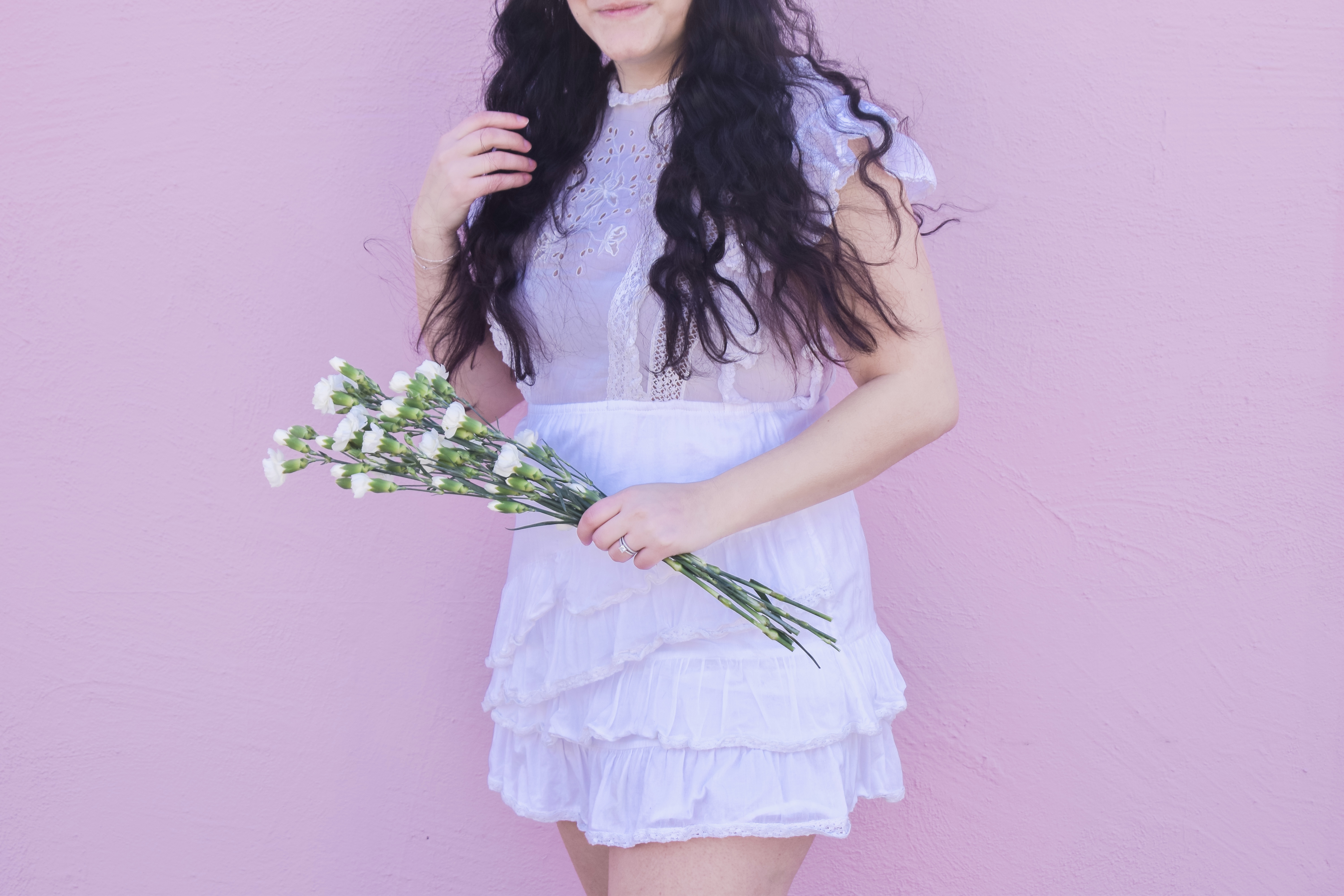 This kind of goes with point number one about needing patience for your blogging journey! Just because you established your domain doesn't mean the work stops there. That's where it actually just begins!
Blogging is so much more than just your thoughts and tips on screen. Do you want to monetize your blog? What about having a certain aesthetic and vibe to it? Do you want your viewers to subscribe to a mailing list?
It goes on and on of what you can learn from from blogging. You're essentially a website developer. Unless you have someone creating your website and fixing things on the backend for you, it really is about trial and error and finding what works best for you and your site.
I find creating to-do lists helps keep my blogging goals in check and keeps my brain from having too many tabs open. You know the feeling.
Have patience with the process but most of all, try and enjoy it! It's your space to do whatever you want with!
4. Numbers Don't Matter
Well they do but they don't. Numbers don't lie. They show what your audience is interested in versus what they're not. They also show you data that is definitely beneficial for you to learn trends about your blog. But don't let them discourage you. Because in your first year of blogging these numbers can quickly get you down and having yourself asking the question, "what's the point?"
Don't let the numbers stop you from writing and sharing your content. In your first year of blogging you're really finding out what you're most passionate about and what you want to share with the world. For instance, it wasn't until about a month or two ago where I decided that I wanted my blog to have a mental health component to it! I would have never guessed my blog would have mental health posts, but here we are! Don't let those numbers discourage you, but rather use them as a tool to guide you.
5. Create Evergreen Content
I didn't realize how important this was until I started looking at my analytics and seeing trends in certain posts. For instance, my blog post on 4 Youtubers For The 30-Something Year Old to Watch consistently has 300+ views a month easy and that's with literally no advertising for it.
It's a post that's evergreen. Meaning, unless these Youtubers decide to stop creating videos, my blog post will remain relevant. It's not a post that is about current trends or time specific, it's a post that can gravitate to any individual who watches and enjoys Youtube videos!
Try writing posts that will be relevant in months and even years to come. This is something I'm still working on and I've come to realize just how important it is for my blog!
6. Be Authentic & Show Up As You
Above everything and anything, be yourself on your blog! Show up as you and no one else. Your personality will shine through on your posts and people will come to learn more about you through your writing. Showing up as yourself will always outshine anything else. Being authentic to who you are is fun and lets you be vulnerable with your audience. This is your space in the big internet world and there's no one here like you!
And That's Year One!
I hope these tips have been helpful! There's a plethora of information online about creating and starting your own blog. These are just a few of my own personal tips and experiences from the last year.
Do you have a blog? Any blogging tips you can share with others too?