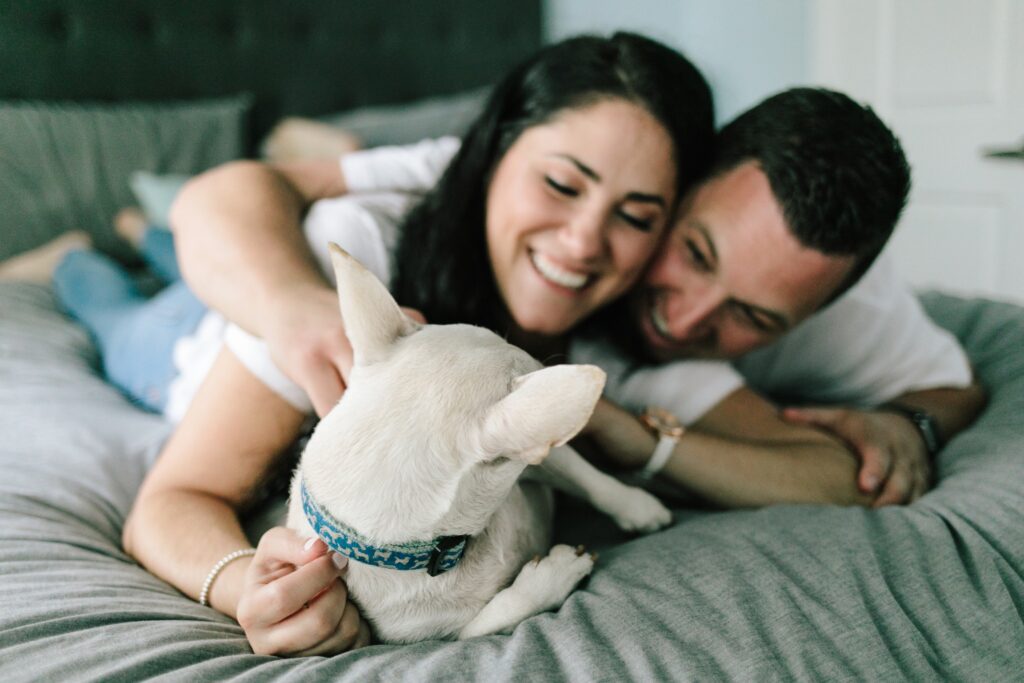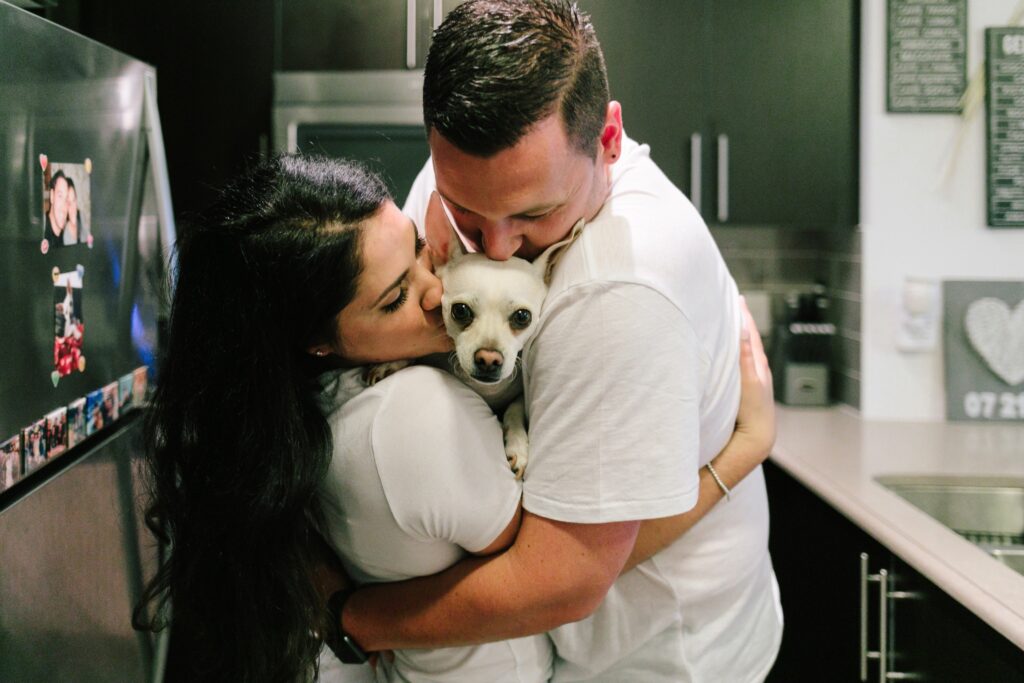 Save Our Scruff is an adoption agency for dogs and one of the best might I add.
When we made the decision to get a puppy, we knew that whatever we did we wanted to do our best to find one we could adopt. We found Save Our Scruff through a friend who mentioned how amazing they were and they were right. We began following their IG account to watch for puppies coming in that would be a perfect fit for us.
This organization is truly something special. They take in stray dogs from outside of Canada and bring them here to a foster family. The dogs up for adoption stay with their foster family until they've been adopted to their forever home. The adoption process is thorough and effective.
How We Met Parker
The process for getting Parker was lengthy but extremely worth it. Parker came to Canada from Los Angeles, California and we first met him at a meet and greet downtown Toronto inside a PetSmart. Save Our Scruff brings the dogs to local pet stores for people to meet and interact with the dogs (note that things might be a little different now though with Covid-19). Upon seeing Parker on their website, he was the sole reason why we drove downtown for their meet up. The minute we saw him, we knew Parker was ours. We played with him and saw just how cute and friendly he was in person.
The Process
Adoption Application
After meeting Parker and knowing he was for us, we immediately went home to fill out their adoption application. It's a very in depth application but all necessary and understandable questions. Along with your form, you will also need to provide 3 references that confirm you'd be a great fit for a dog.
Pre-interview Questionnaire
After submitting the application, pictures of your home need to be sent to ensure the space is a perfect fit for the dog. We sent pictures of each room and even where Parker's bed would be.
Phone Interview
Upon completing our application, we received an e-mail saying that a member of SOS would be calling us to comb over our application and chat about anything that needed clarification. It was a great conversation and one that we were truly excited to have. It just meant we were one step closer to making Parker officials ours.
Meet & Greet With The Foster Family
Once all the application things were done, we got to the step of visiting Parker at his foster home and have some one on one time with him. They were so good with him and gave us all the details and habits that they noticed about him. We were absolutely in love. They told us that after the visit, Parker had a smile on his face as he went to bed that night. I mean, take my heart already.
The Approval
Shortly after our meet and greet with the foster family, we received an e-mail saying we were approved for adopting! We were incredibly thrilled to get that news and couldn't wait to pick him up.
On February 22, 2018 Parker officially joined our family.
We are incredibly thankful to Save Our Scruff for the opportunity of adopting Parker into our lives. We laugh even more than we did before we got him because of the life he brings into our home. He's quirky, sassy, and most of all, so incredibly loving.
If you're in the process of looking for a puppy, consider adopting and check out their page of what dogs are currently available, here. Or, if you're looking to foster a dog, you can also do that and can find that info here. But, if none of those are what you're looking for at the moment but still want to help give dogs a better chance at life, you can always donate and do that here.
Do you have a pet? What are their names and some cute things about them?
If you're looking for more Parker or pet posts, you can read about wonderful cuddles with your pet here!