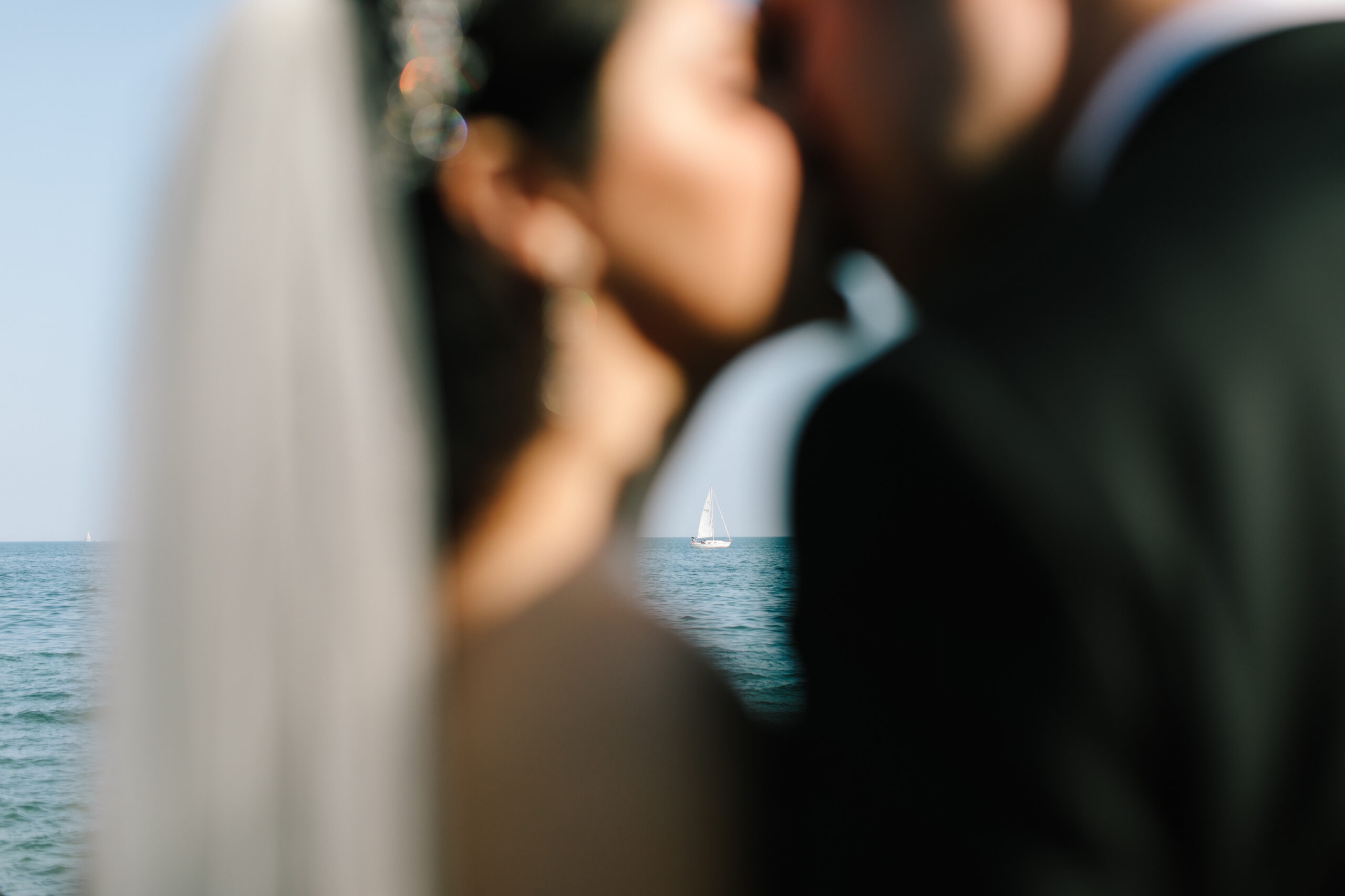 Wedding planning is female driven, there's no denying it. It's heavily focused on the Bride's wants and visions that often times, the Groom might get a little neglected.
I definitely found this to be the case when we were planning our wedding. As much as Shaun was included (we split as much as we could 50/50) the attention was mostly directed towards what I wanted from vendors. So this post is about all things leading up to the day and the wedding day itself but from the Groom's Perspective.
It's their day too so let's have some fun with it, shall we?
Overall, how did you enjoy planning our wedding?
Um, I enjoyed it. I think it got a little bit intense sometimes in regards to how many things sort of crossed over each other, I don't think I necessarily anticipated that with multiple things happening at once. But I think we did a pretty good job of separating tasks and duties.
It was also fun to see how everything came together. It was fun to see our decisions in action and it was fun to sort of enjoy that. Once we concluded those steps and plans, to just let them go and embrace them and enjoy them. So that was cool.
What was your favourite part of wedding planning?
When it was done.
Your least favourite?
Doing it. No. My least favourite was probably doing the invitations because of the amount of back and forth we did. Some of the hiccups we had with the invitations was frustrating. I didn't think it should have been that consuming. There were things that happened that were out of our control like when the envelopes got lost in the mail.
Did you care about small details or the overall big picture?
Both. The overall picture was a testament to us realizing that overall everything was going to work out the way we wanted it to, but the fact that I contemplated for months which one of my groomsmen was going to be which superhero, like small details matter. So I think both were reflected and relevant.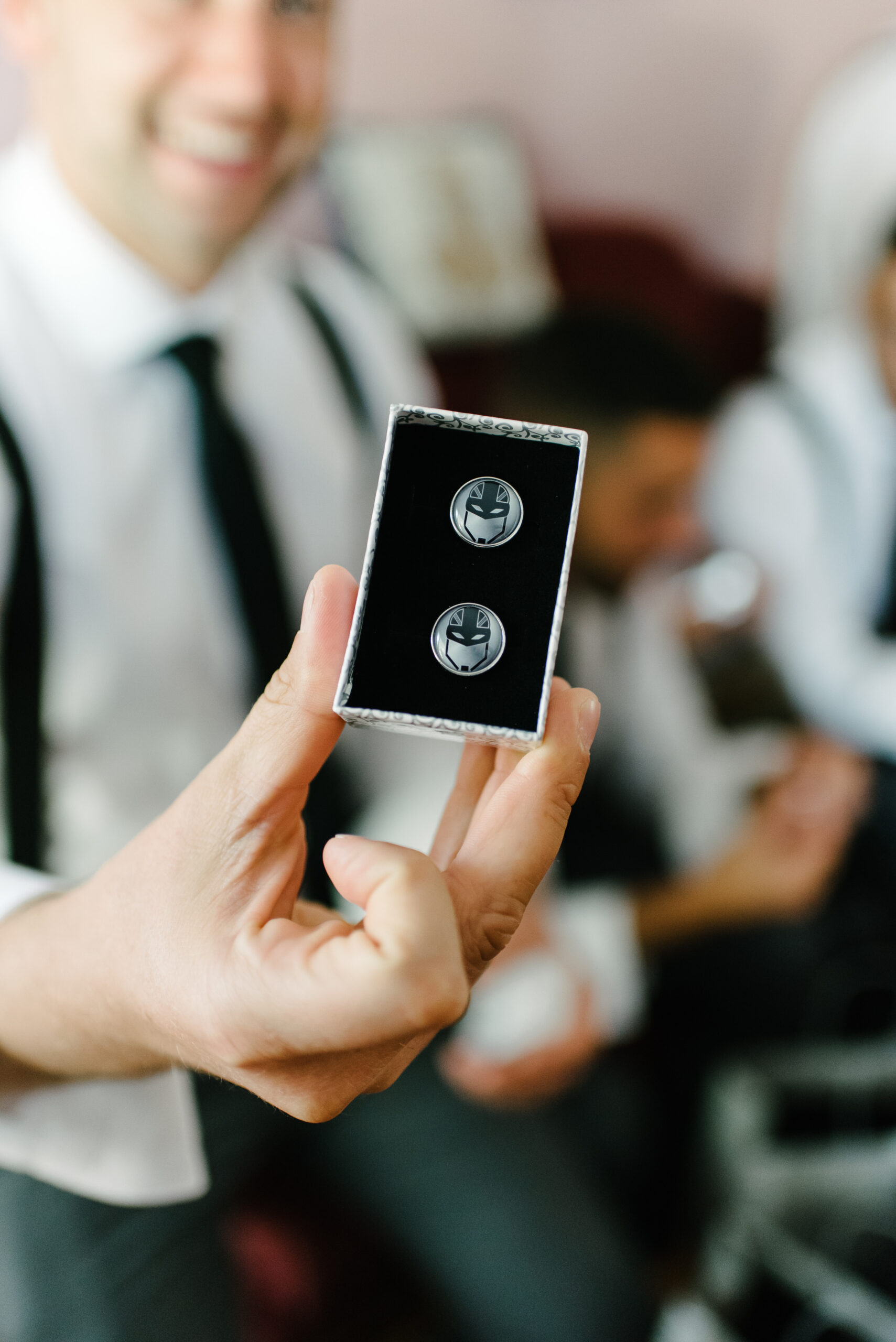 For your attire, what piece was important for you to be wearing?
The writing for sure. As far as what piece of my attire, the writing was awesome. The way that I pulled all the writing together and was able to make that work. That was my favourite thing that I had on that day and it connected everything. It went vest, jacket, dress shirt, and pants.
What was the first experience of the day that kicked things off for what the day was all about?
When the guys started to show up, it started to feel like this is cool. My guys are all here, we're having a good time, you're drinking together, you're getting ready. That started to really feel like somethings happening here.
What's a feeling that surprised you throughout the day that you didn't expect to feel?
Nervous waiting at the church is probably the first one. I don't know if it's the top one but it's the first one that I can recall as far as that day. The rest was sort of expected – when I was gaging in the morning, I sort of expected all that stuff.
But at the church, when me and the guys had gotten there, I hadn't thought anything about this. I hadn't thought about what is that going to look like or feel like. And then when you get there and its like okay now we're waiting for the girls, I didn't think about that. So I'm literally standing around in the lobby, in front of the church, no one was given direction so it was kind of like just to wait, and just the overwhelming emotion of just to watch people come in and look at me and sort of feel that sense of connection with those people and them being happy for us and me being happy in turn, it was very emotional moments.
If you could re-live one specific moment, which would it be?
You walking down the aisle to me.
Is there anything that surprised you that day?
The amount of people and the types of people we saw at the church. In a good way. I was shocked to see that much love and support. I didn't think it would. And even just the characters, like friends' parents and old teachers. Like, you're at our church right now? It was interesting.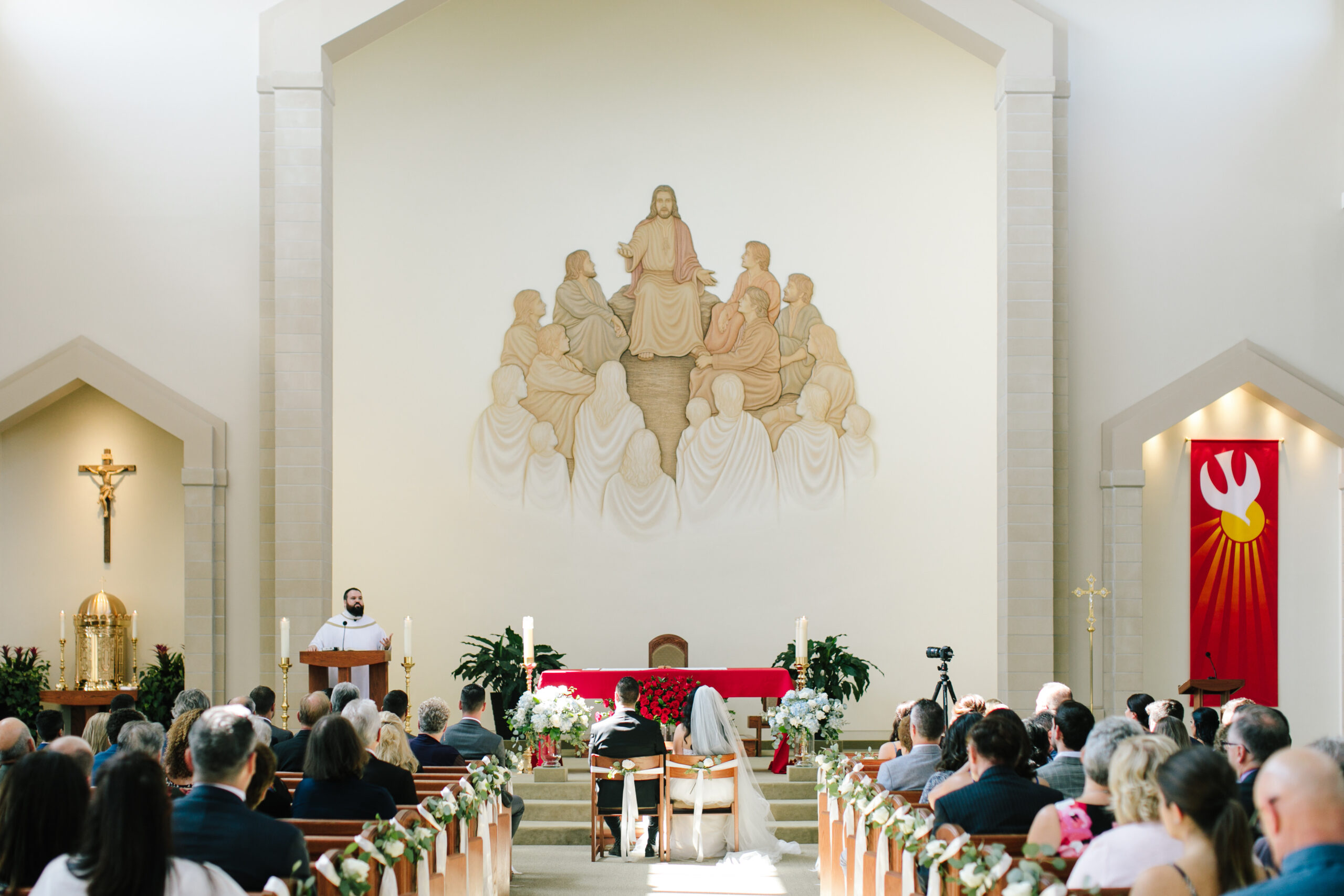 If you could change one thing we did, what would it be?
Decor. Go with a different decor company who was more responsive and cooperative and even dynamic. And not even just "what do you need and I'll do it" and do it poorly, but like help, coordinate, guide. So a more dynamic decor company. Decor should be a pretty big deal when you're gonna spend that much money and you're explaining your vision. When decor is going to be part of your wedding, it should be with people who are creative and cooperative to bring that to life and they didn't do that.
What was your favourite part about our reception?
Our first dance.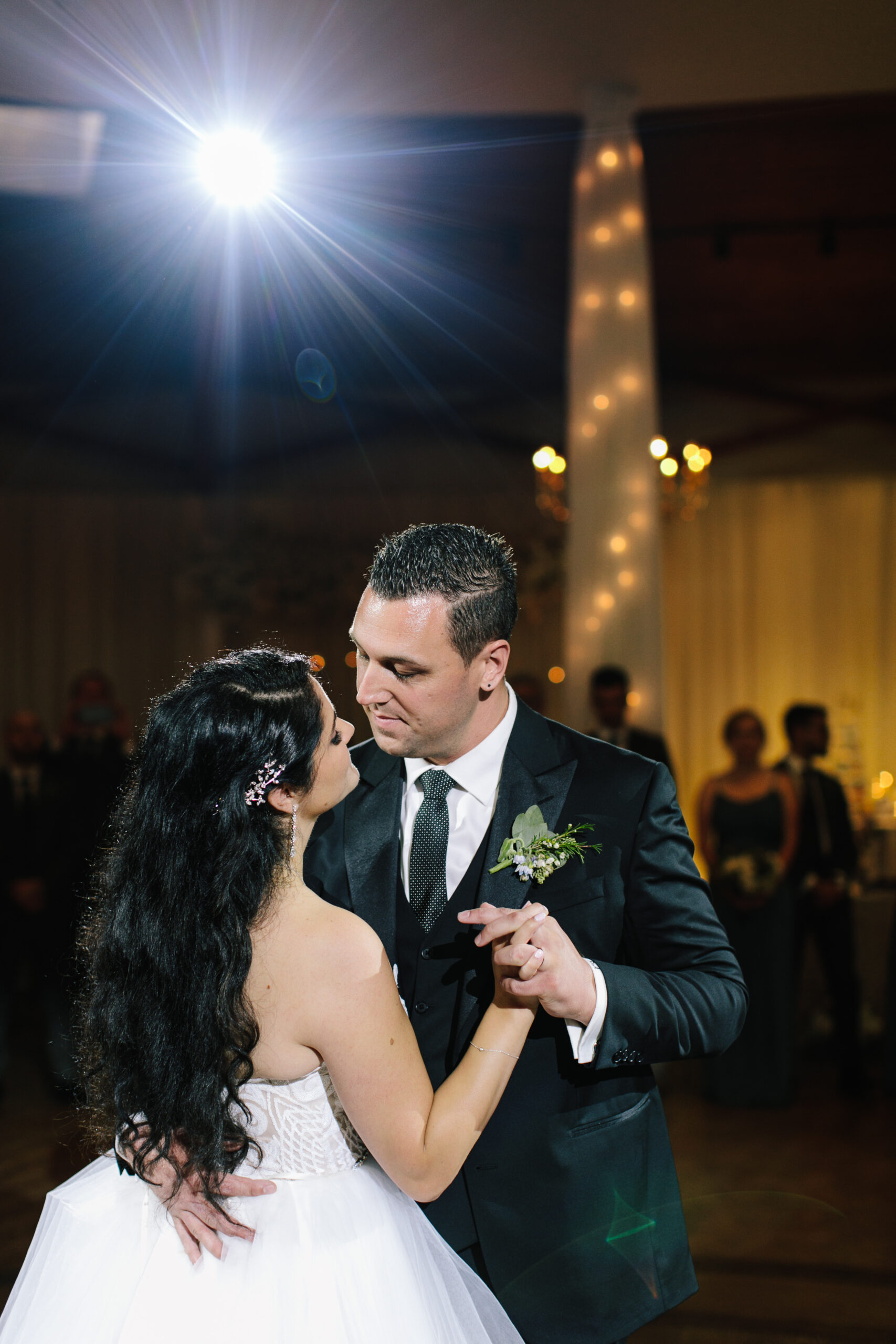 Did you enjoy the food we had?
I mean we didn't have any, so…
The poutine at the end when I was already as drunk as I was, seemed like it was really tasty.
How awesome was our Bridal Party?
100%. Awesome as can be, I mean we partied that day, they showed up to party I think even like I said, I can speak for me as far as the morning, but seeing my guys sorta in to that morning was awesome. Like they brought bottles of booze, I didn't think about that, I didn't ask them to, I didn't have that prepared for them – they did that on their own. They were ready to go, everyone made sure we were taken care of, everyone asked what we needed, everyone was looking out for us. They were partying, they were having fun, they were smiling. It was awesome.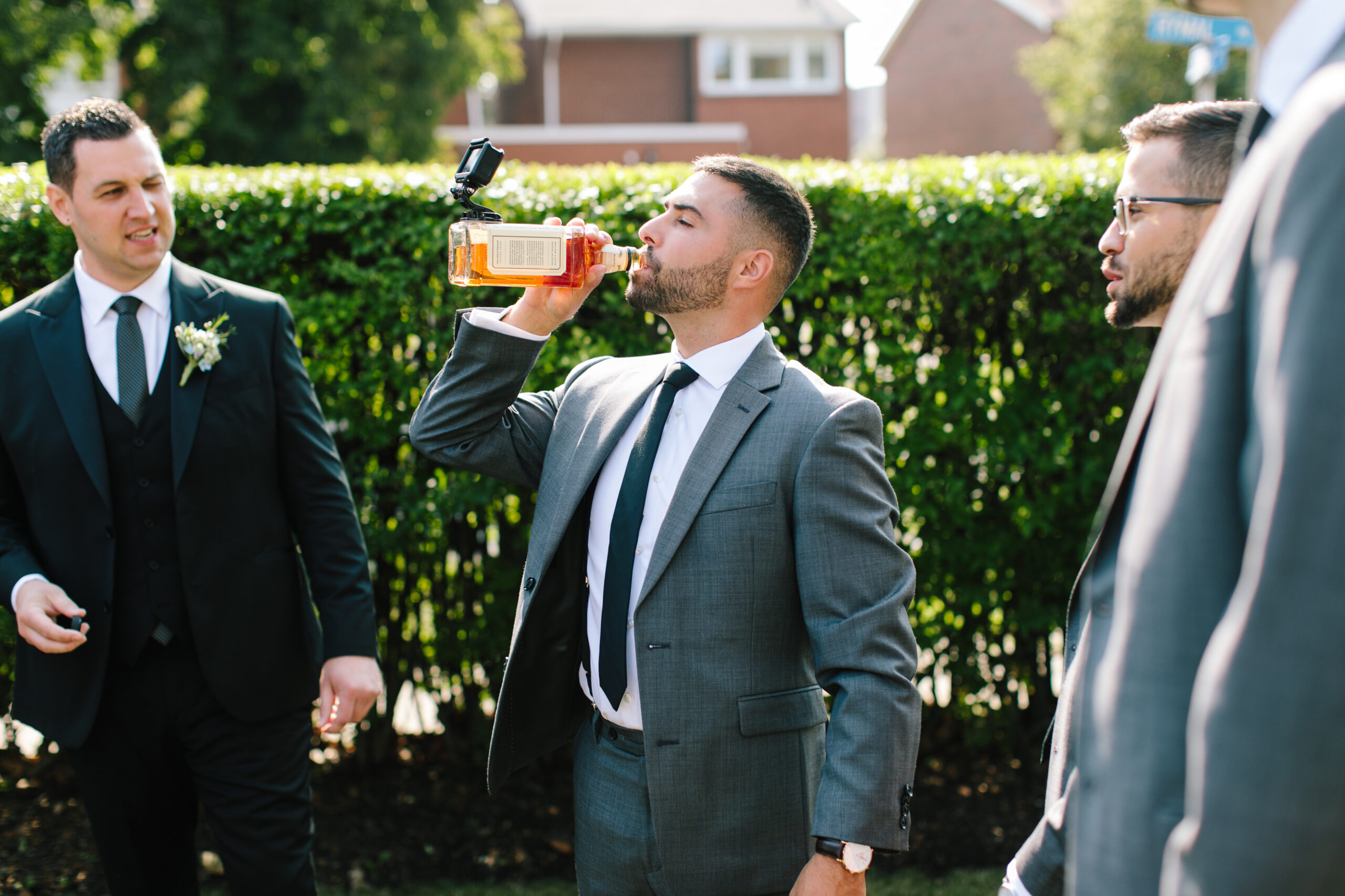 What part of the wedding did we spend more on than you feel we should have?
Invitations.
Given what we experienced, what could we have justified spending more on?
I would have been willing to spend more on flowers. Given how great she was, I would have spent more. Nothing else can I say about that. Everything else we spent what it seemed like or more.
What's a part of the day that you enjoyed that you didn't think you would?
Pictures. I was just talking to someone recently about that at their wedding and expressed how I kinda thought I'd be annoyed by all of it, but I didn't mind it at all. It was cool, it was fun. So, I'm not going to say it was the best part, but as far as picking a part that I did enjoy more than I anticipated if someone laid out the day for us, it's that. Because I would have looked at that part of our day and thought, oh f*ck, that's gonna be daunting, but it was fun, it was cool, it was nice, it was intimate. We had some fun with our group and then had some intimate moments, it was more than I expected it to be.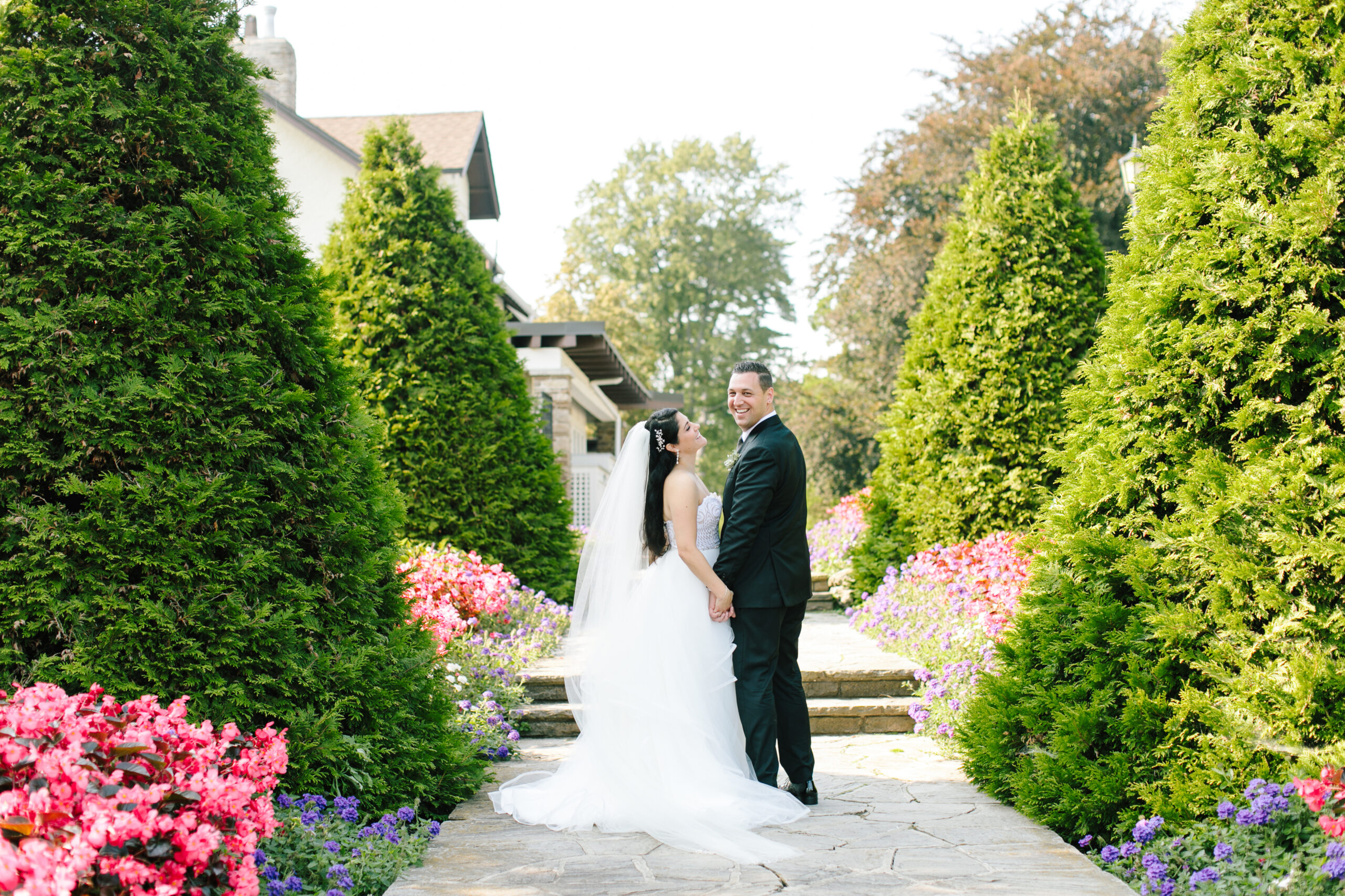 If you had to do it over again, all the long hours of planning and constant wedding prep, would you do it to experience our day again?
Yes – with the amount of enjoyment we created throughout our day, and the memories that came alongside it, I would do all that and more.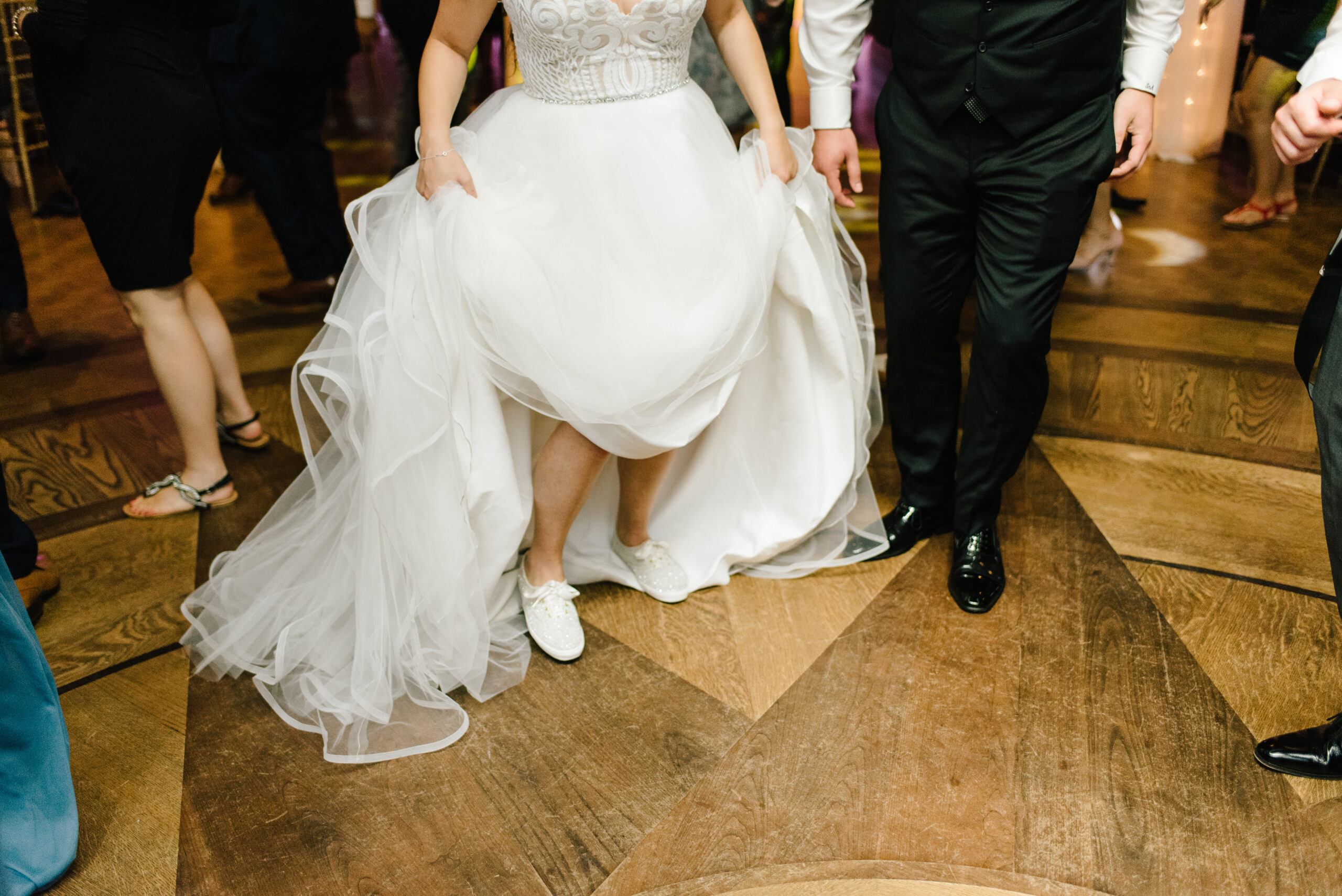 That's a Wrap!
We had so much fun doing this post, I hope you enjoyed the read!
To read more about wedding planning, you can check out this post here!
Married? What was leading up to your wedding like and how did your day transpire?