Happy Thursday, friends!
This week has gone by so slow for me and I'm not a fan. Also, it snowed yesterday and I'm not a fan of that either, lol. But here we are, nearing the end of the month already! Kinda crazy if you ask me.
There was no little thing post last week because things got busy but if you want to read the one before that, you can find it here.
Let's get into this week's though because we also have April's special guest and I can't wait to introduce you to her!
Weekly Little Thing:
Kisses from your partner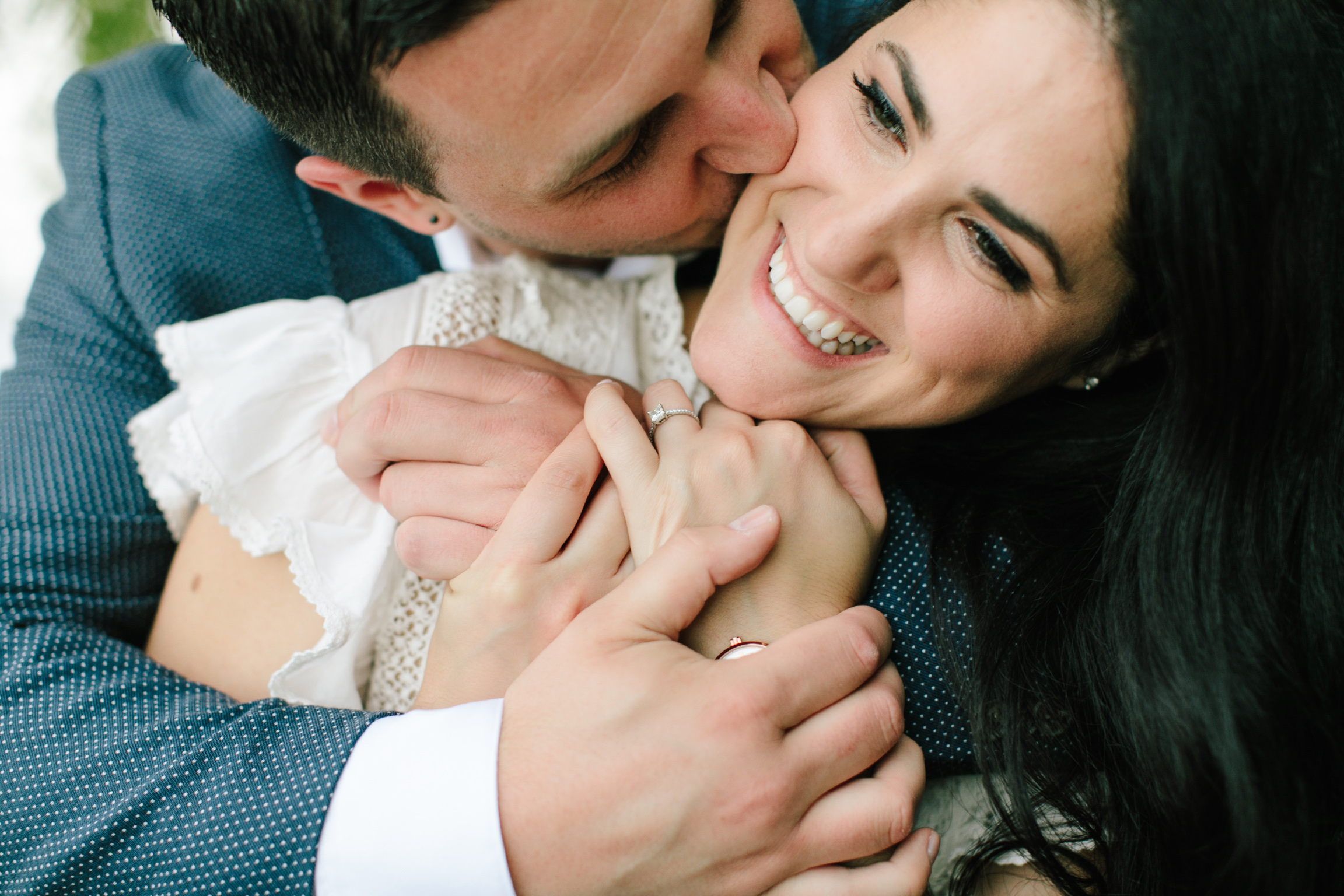 For the past year, I have continually said how much I love being able to have day time kisses with Shaun. Being home instead of at work lets us sneak in a few extra kisses throughout the day and I can't say I'm mad at it.
I love that in the middle of our day I can get up, walk over to him, and give him a hug or kiss just because the feeling struck. We can be in the kitchen clearing the dishes from lunch or sitting beside each other at the table typing away, sneaking in those day time kisses would never be possible if we were both at work.
The pandemic has taken away so much from us. However, I have come to be so grateful for being home and being able to steal these small bits of affection from my husband. Remember the days you'd be at work, constantly looking at the clock because "it's been a day" to rush home to your partner for that hug and kiss to make it all better? That hasn't existed this past year because we're already home. We're already beside our person who can give us that affection. No more waiting until 6 p.m. for them to make our day better.
When the world goes back to normal and we all return to work, 100% these sporadic, loving, and fun little kisses are what I'll miss the most.
Without getting too gushy, I want to introduce this month's guest because she's one beautiful woman that you need to be connected with and here she is!
---
I found Anika through Instagram and boy am I so happy I did! She is thoughtful, funny, and the most inspiring soul you can find on the internet. Her content is topnotch with creative and informative reels, and she's also super down to earth. She shares her mental health journey and what it's like to live with anxiety. Her content is about real-life hardships and she has this wonderful way with words, comforting you as you read that makes you feel like you're not alone. She's also your hype girl, always reminding you that you can do the hard things and love yourself while doing them.
Her blog is stunning and a place I like to frequent often these days for tips and reads about a variety of mental health topics. She also shares blog posts about self-care along with lifestyle and relationships. If you haven't checked out her blog, NaturallyNeeks I highly recommend it and you can also find her on Instagram here!
Here's what Anika had to say about this week's little thing!
Happy Thursday loves! I hope you're all doing well during this crazy season of life. Pandemic, lockdowns, isolation and so much more. It can get heavy pretty quickly so I hope you're finding joys in the little things and taking the time to check in with yourself daily.
As humans we were created for connection to others. Part of that connection is physical. But physical affection is not always the most natural thing to some people. It's not their "love language" if you will. Some cultures don't express themselves through physical touch while other individuals have experienced trauma in their life which makes it harder to feel safe and comfortable to do so. Some just don't like it. We were all created differently and our experiences shape our views.
I used to be someone who didn't speak in physical affection. As much as my parents love me, growing up they weren't the sappy, hug giving, kiss your boo-boos type of parents. Lol it was uncomfortable for them because they never had that in their childhood. But it never felt like I was missing anything because I didn't have anything to compare it to.
So when I met my Latin, spicy, affectionate boyfriend turned husband it was new to me. I thought "what is this guy's deal?" "Why is his family so touchy-feely?" "This is weird!"
Lol but soon I realized it was how he showed me his love. It was how he was raised as a child. He taught me to love freely, to express myself when and if I felt comfortable in doing so. He taught me to do what felt natural without forcing or sacrificing my own boundaries.
Today, his gentle kisses remind me of how he taught me to be free. His warm hugs; to express my feelings through my physical being. It's allowed me to explore a different side of my relationship with him but also with my family. It also taught them to break those barriers and embrace love; physically, mentally, emotionally.
It all starts with a kiss from a partner who makes you feel comfortable, safe and loved. Kiss your partner, parent, sibling or loved one today. Change the narrative about being ashamed of physical affection and embrace all the love and light it brings into life.
Love fully. Live freely.
Xo,
Neeks
Are you sneaking in extra kisses with your partner with being home more?