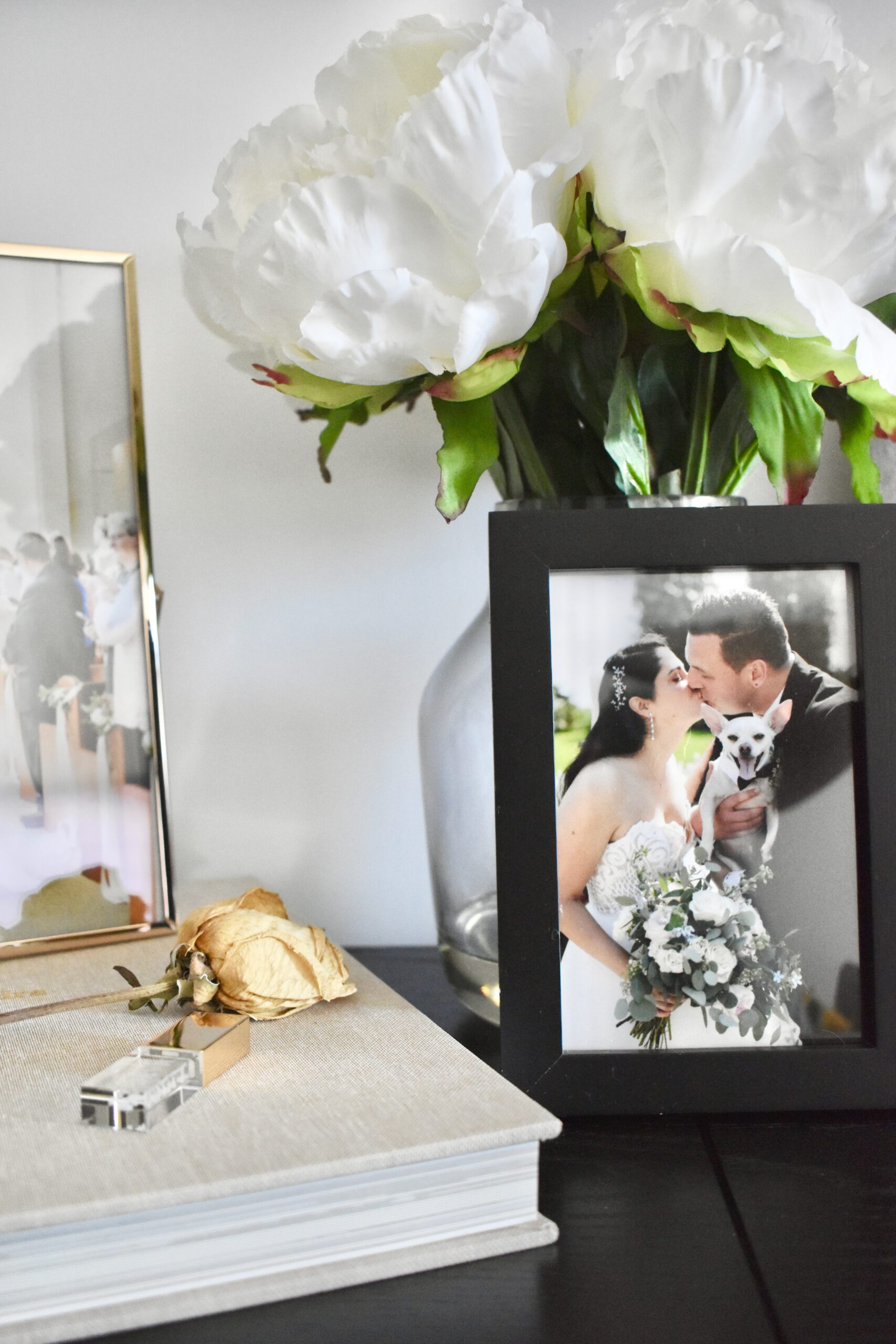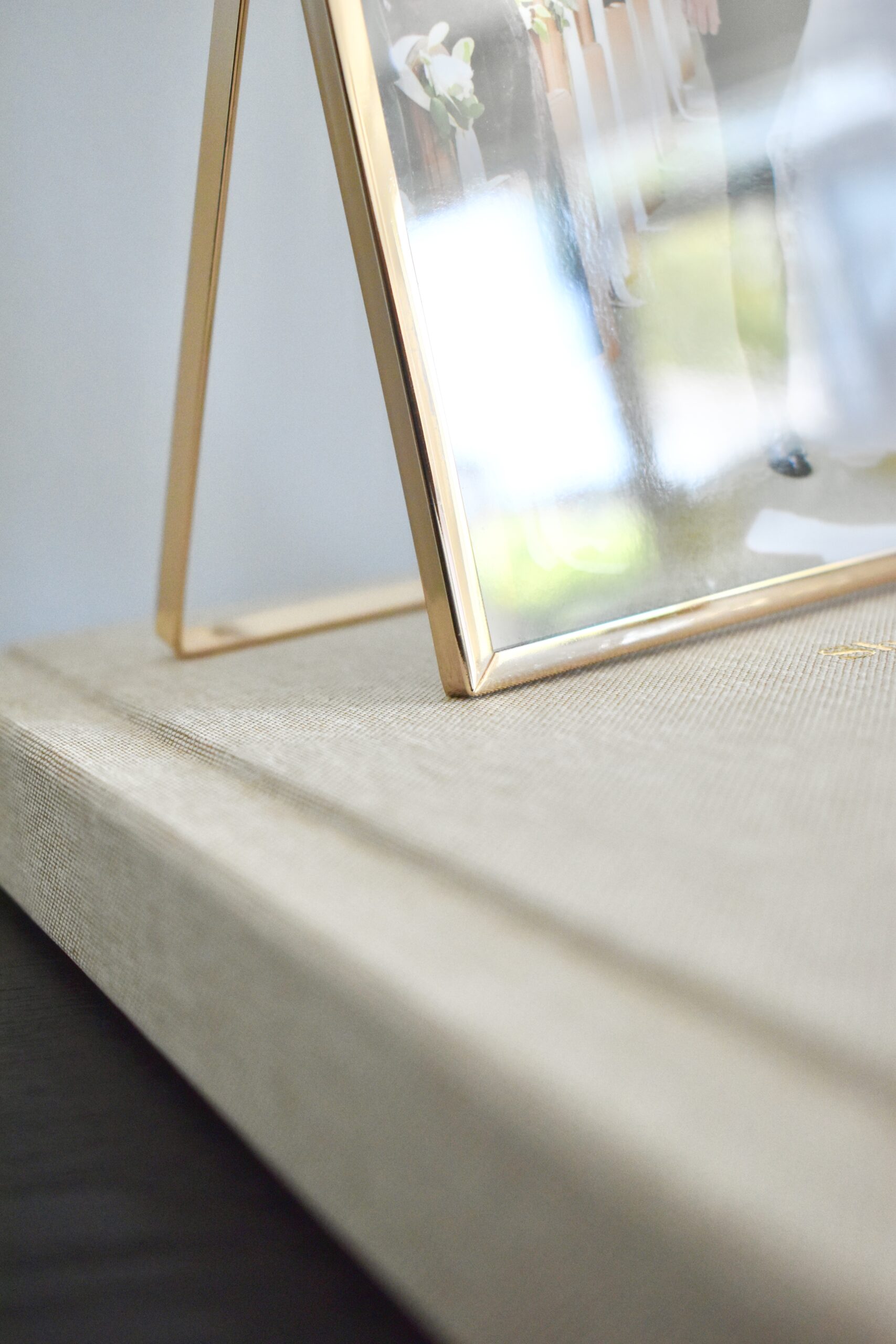 Why spend money on a wedding album when everything is digital these days, right?
I hear you and totally agree that tangible pictures are rare to come by these days but there is nothing quite like grabbing a photo album and flipping through pages. In today's blog post, I'm here to tell you why you need a wedding album and what to look out for when purchasing one.
If you've planned a wedding before, you're familiar with lists. Two in particular that you start off with are your, "must haves" list and your, "that would be nice to have" list. For myself, photography and videography were at the very top of my "must have" list. Being a sucker for good photography, our wedding day wouldn't be the moment I steered away from having beautiful memories to reminisce on. Que, wedding album.
Wedding Albums: Do Your Research
If you decide to go the route we did, most wedding photographers will offer some kind of package for an alum of some sort and you can purchase one through them. However, going this route, they may cost a little more. Do your research and understand what you're looking for in an album to help make your decision.
For myself, I knew I wanted a luxe coffee style album. One that will be displayed in our home for easy access to flip through on the occasion I want to re-live the special day. Before making the decision to purchase an album from our photographer though, I searched high and low for other alternatives that had the look I was envisioning. After months and I mean months of searching, I kept coming up short. Nothing I was finding was coming close to what our photographer offered so we decided to go that route.
Know What You Want (& What You Don't)
Our wedding photographer was one of my favourite vendors from our wedding (and you can check out my other fave parts from the wedding process here). They had the vibe that I wanted and the eyes for detail. Their attention to small special moments did not fall short for when our photos were ready to be viewed.
When we got the call in October to go and view our photos at the studio, they presented us with a black luxury box with a framed picture along with our perfect little usb that housed all of the photos both in colour and black and white. While we were there, they showed us the different types of albums they offered. If you know me, I have a knack of picking the most expensive items without even seeing price tags – it's a talent, really. I fell head over heels for the oat coloured linen cover album. It was exactly what I wanted without even really knowing what I was looking for. I knew in that moment that was the album for us.
What I didn't want, was an album that could be outdated in a few years. I didn't want a leather bound cover and I didn't want pictures just slapped together within the pages. I wanted an experience when flipping through pages and something we could proudly display in our home that would be timeless.
The vibe of your album is important. Give some thought on how you want it to look and feel in your home.
Don't Overthink What Pictures Get Selected
We have over 1200 pictures from our wedding and it was impossible to put them all in an album. For wedding albums, you have the option of letting your photographer do the work and compile the album for you, or, you can select the photos and build the album yourself. I chose the latter because there was a way I wanted the album organized.
We divided the album into "chapters" with full page images of what was to come in that particular section. I wanted the album to show like a story and that little touch was well worth the hours and days putting it all together.
Because there are so many pictures, flag the ones that speak to your immediately. Those will be easy to detect because you'll feel the emotion through the photo and that's an indication of a special picture. My advice for the filler pictures is to go with your gut. I cannot even tell you how many times I flipped pictures out for another that was simply another angle. Go with what looks and feels right to you and the album will come together. Overthinking it all will just create more stress and what for?! This is the fun part!
Tips for Purchasing an Album
If you're in the mindset of having an album immediately, then this next tip doesn't apply.
Once we decided we wanted an album from our wedding photographer, we (and I mean I) stalked their website and signed up for newsletters. Wedding albums are not cheap and I was looking to save as much as we could. Most companies will offer Christmas or New Year deals so if you're not in a rush to have those pictures, I suggest holding off to see if any offers come out. Our waiting definitely paid off and we were able to purchase a 60 page album for half price just a month or so before Christmas! We also decided that we would opt out of individual Christmas gifts for each other and gift ourselves the album for our first Christmas as husband and wife.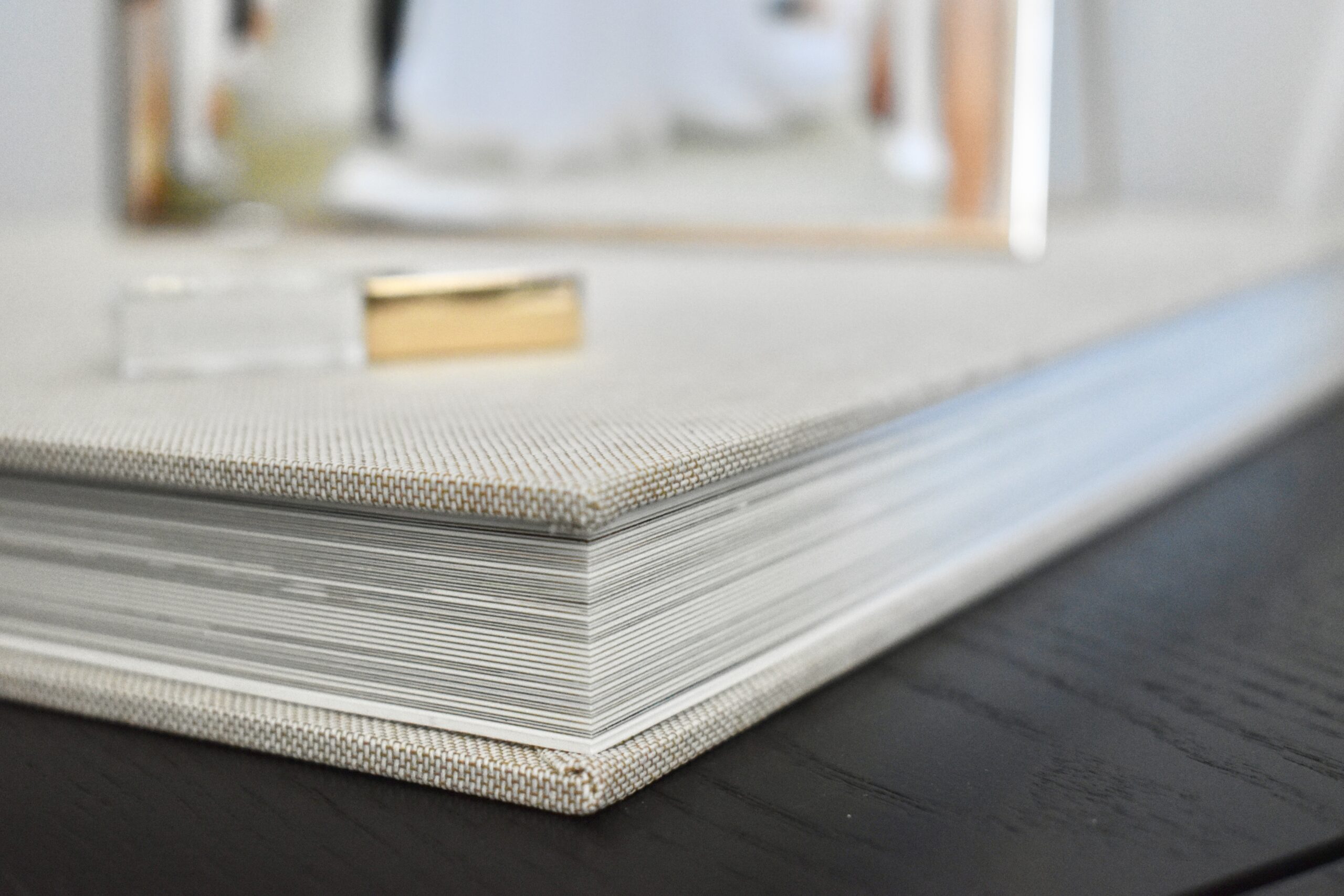 Don't Let It Collect Dust
The purpose of having a wedding album is to give yourselves the opportunity to look back on your special day. While a wedding video is also something that was super important for us to have, sometimes it's a little easier to just curl up on the couch with a cup of tea and flip through pages. I think it's also worth mentioning though that an album is a highlight of your day. It's meant for being an easy grab and way to re-live your special day. If you're interested in how I choose to re-live our special day pretty frequently, check out my post here.
Now, if you're not one to sit and flip through albums, this whole idea may not be for you. And to each their own, it's not for everyone. I grew up loving photo albums. I often flipped through albums at my grandparents' and parents' houses. I always thought it was so special to hold moments in time in one place to look back on.
If you purchase an album, don't store it away to only pull out once in a blue moon. Let it be something you look at often. Put it in a spot where you can see it – even if you don't look through the pages frequently, just seeing the bind or cover is a nice little moment in itself.
If you're married, do you have a wedding album? And if you're planning on getting married, is an album something you're putting on your list to have?