Make your own Christmas charcuterie board to snack on when baby goes to bed? Yes, please!
Picture this – you've been running around all day, keeping baby busy and occupied, doing the dishes, doing the laundry. After a busy and long day, you and your partner finally settle down for the night to unwind. I don't know about the next couple, but when that time comes for the husband and I, we like to get some snacks and dive into a show or movie. And what better way to do that during the holidays than with a Christmas themed charcuterie board?
Pin for Later: A Christmas Themed Charcuterie Board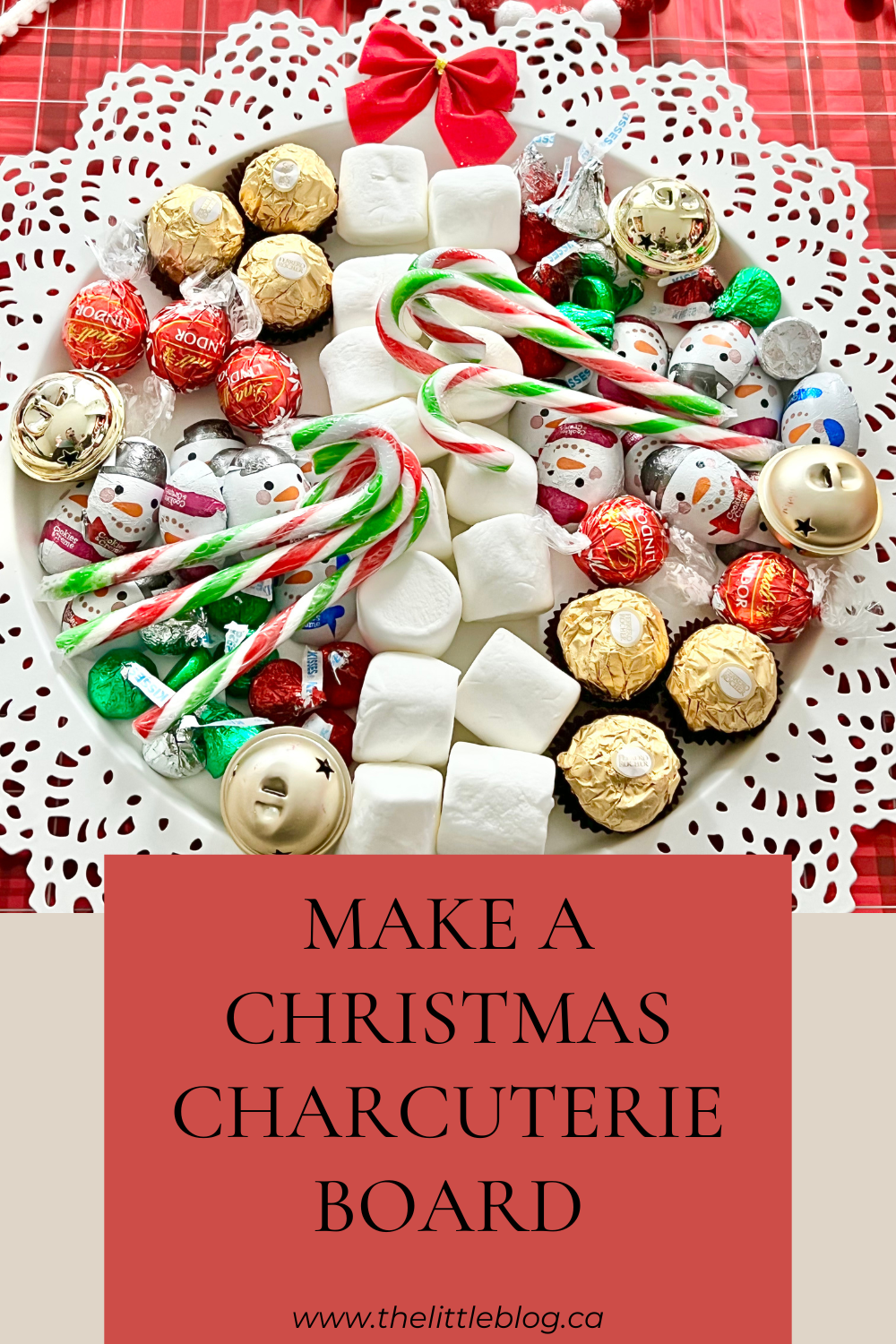 A Christmas Themed Charcuterie Board
I think everyone is pretty familiar with a charcuterie board these days. There's just so many different spins you can put on them and I'm here to give you another one. Who's to say they have to be fancy and instagram perfect? I liked doing this one because it was a cute way to divide up the snacks and have a little his/hers side, ya know? These are mine, those are his, and we can split the marshmallows.
What to Add to Your Charcuterie Board
Anything! Anything goes for a charcuterie board, whatever you're craving can go on it. Which is why I think it's so popular – the diversity you can have with a board is plenty. We like our chocolates, so I bought some classics, Lindor, Hershey Kisses, and Ferrero Rocher's. I also added in some snowman themed ones because Christmas.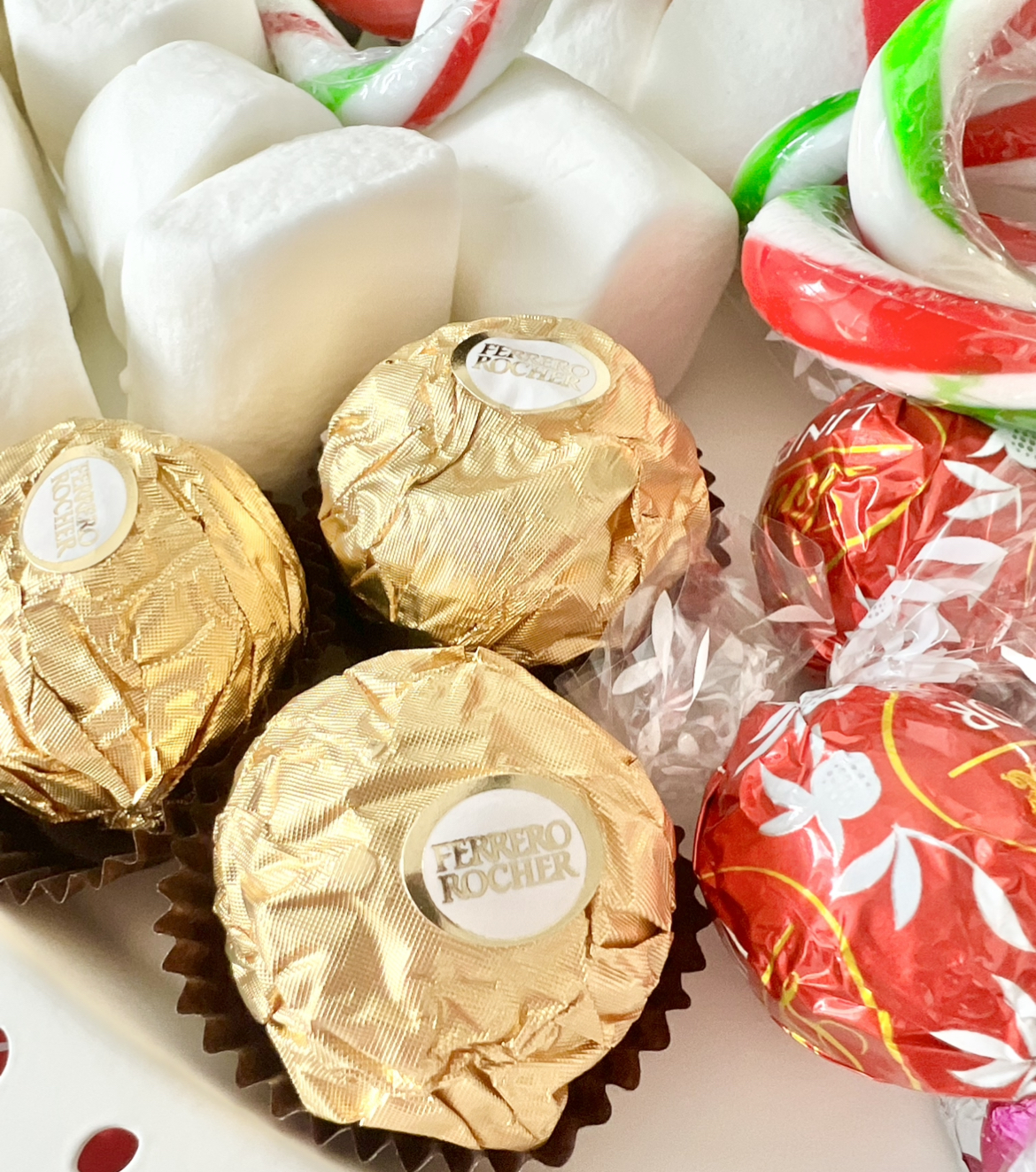 Your Board Doesn't Need to Be Fancy
What I liked about this one was that it was just for the husband and I. Nothing fancy to it, just a cute and simple way to put out your snacks. I added a few bells and a bow I had laying around to give it the Christmas feel but you don't even need to go that far. Busy parents need to keep it easy and simple, we like that best!
Have you ever made a Christmas charcuterie board before?