Safe to say that once you have a baby there's a never ending journey of learning about new things. I for one, recently learned of holiday baskets for your child. I had no idea these were a thing but it's a thing I plan on jumping on board with because they're freaking adorable. If you're like me and haven't heard of holiday baskets before, keep reading to find out just what they are!
Pin for Later: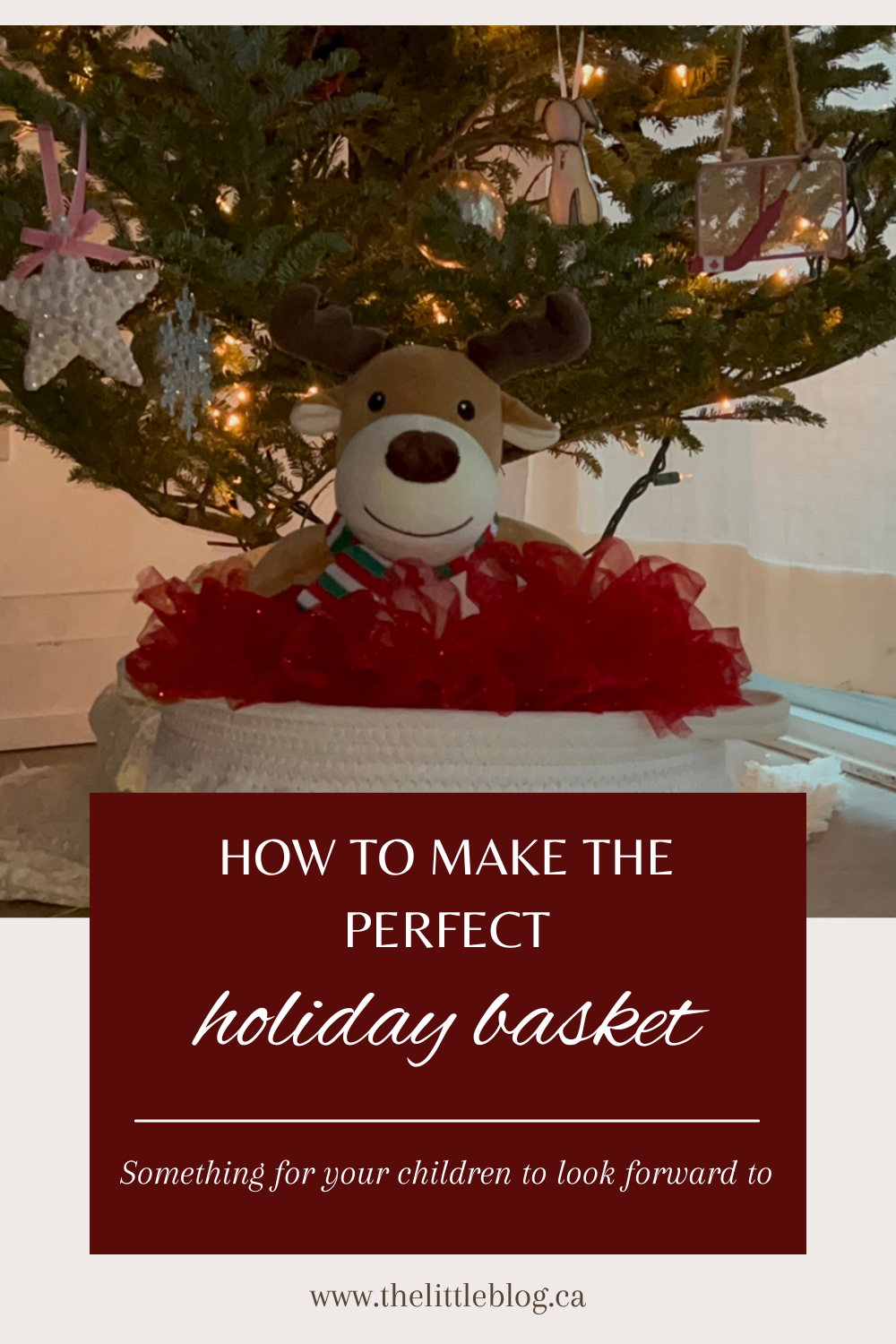 What Is a Holiday Basket?
A holiday basket is exactly what it sounds like! A basket themed around whatever holiday is coming up filled with goodies for your child(ren). You can do big baskets, small baskets, baskets filled with arts and crafts. The options are literally endless. Whatever you feel will bring your child some joy to open up is what can be added into it.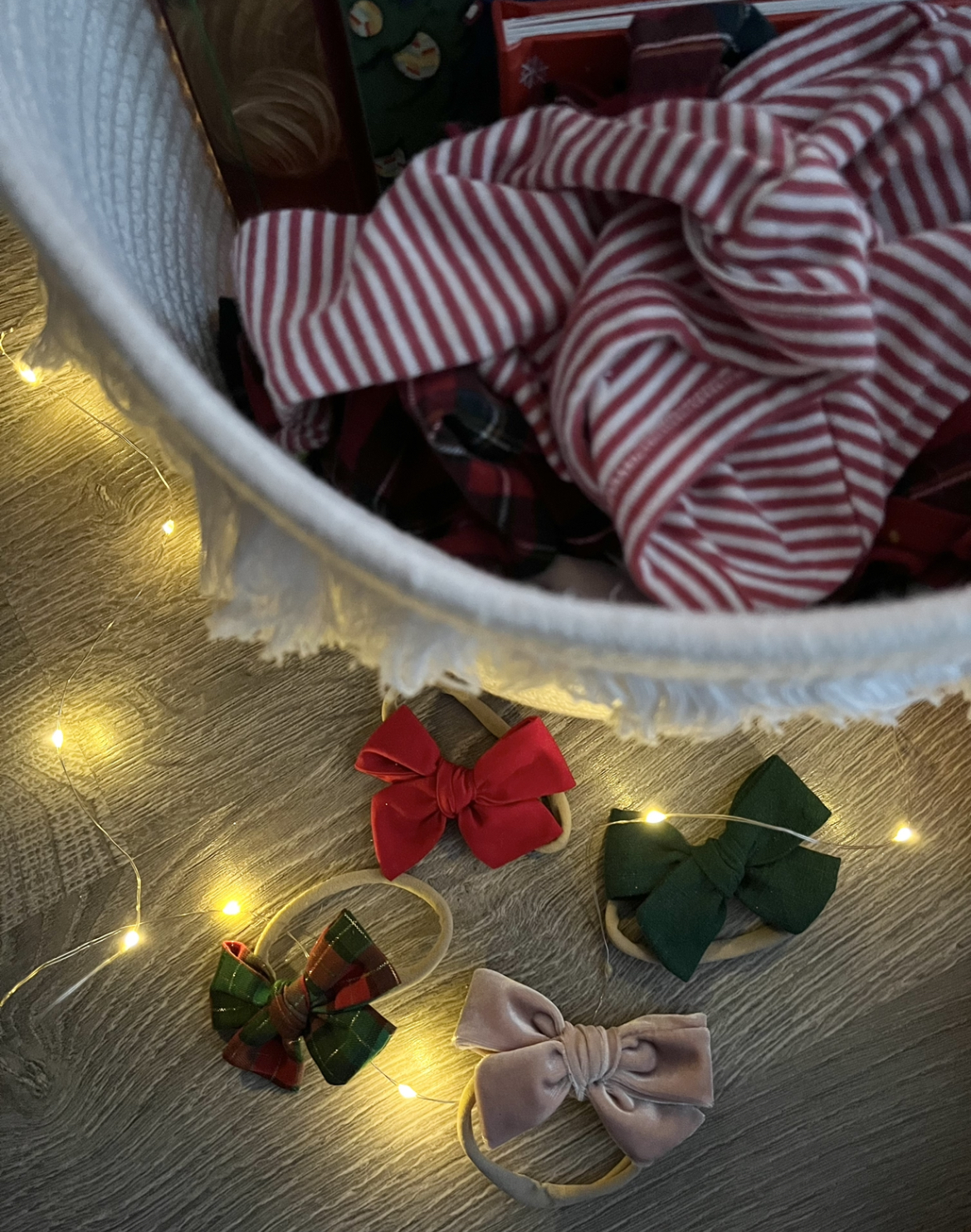 Ideas for A Holiday Basket
Here are some examples of what you can add into your child's holiday basket:
-Themed pjs
-Themed books
-Dollar store crafts
-Small dollar store toys
-Clothing accessories, like hair bows. We love our Yes Dear Co. ones
-Snacks they like
-Plush toys
What I Put Inside My Daughter's Christmas Basket
Since my daughter is 6 going on 7 months, she doesn't need much in her basket but I still loved the idea of her having one. I began collecting these pieces near the end of November and slowly amalgamated enough to fill her basket. Here's what I put inside:
-Christmas/holiday onesies. A few from H&M and Old Navy
-Holiday pjs
-Lots of Christmas books
-Christmas hair bows
-A tutu with pom pom socks
-Stuffed animal reindeer
Make Your Holiday Basket an Experience
What I've loved seeing about these baskets is how they're presented to the child. Most parents seem to surprise their child with their basket when they wake up in the morning which I think is super cute.
The holidays are all about building those core memories with your kids. There's certain things I remember my parents doing for my brothers and I and are my favourite things to look back on. Building and creating those special moments is what it's all about. Sure, it's fun to put things they'll enjoy into cute, fun baskets for them, but what they'll remember is how happy and excited they were to wake up to them.
Make holiday baskets for your children but make the experience just as big as what's in the basket!
If you want to see an example of one, check out my Instagram reel for my daughter's first ever Halloween basket!
Would you make a holiday basket for your child?