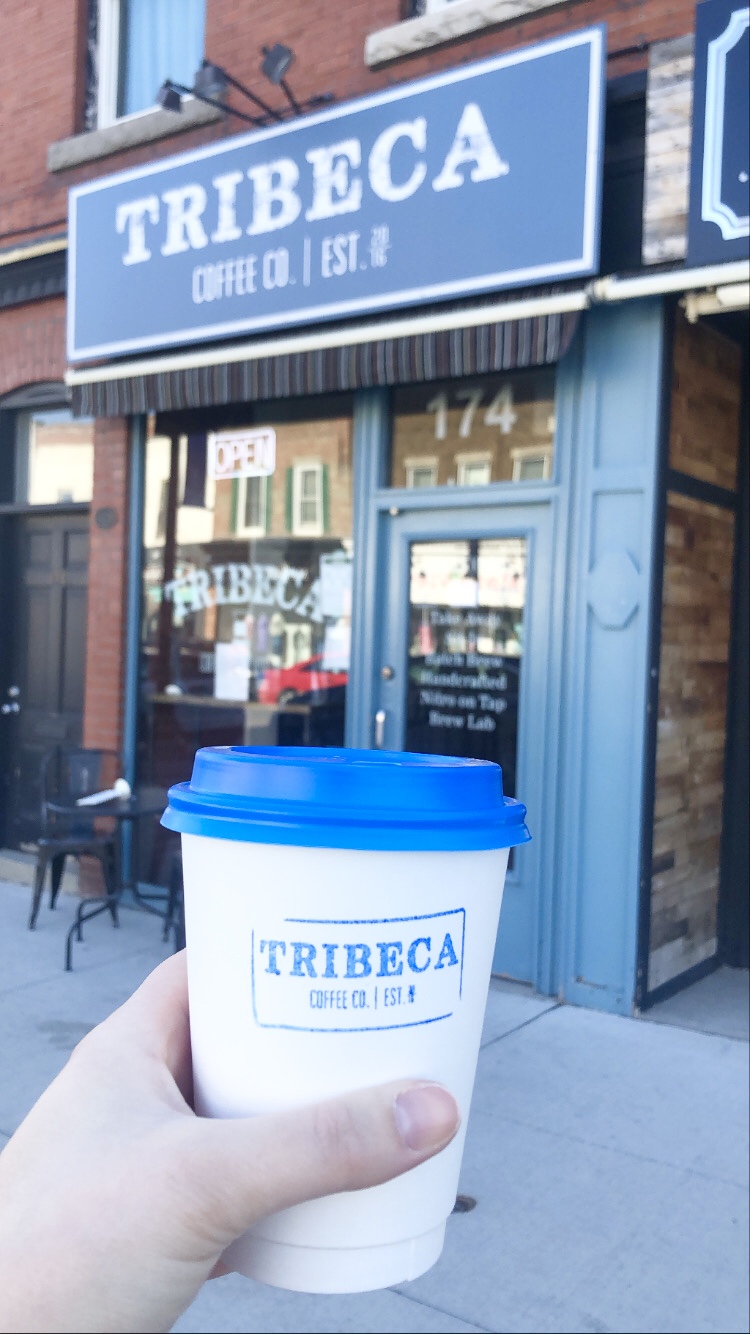 Top 3 coffee shops in Oakville? Seems hard to choose just 3 and trust me it was!
Who doesn't love a good cup of hot coffee? Personally, I love a well made cappuccino or latte as opposed to straight coffee. But the wonderful scent of coffee beans will honestly never get old.
Our beloved artisan coffee shops have been closed for quite some time because of the pandemic. Which is super sad because if there's one thing that people have missed, it's coffee dates with friends!
There's just something about sitting in a café with the world buzzing around you that brings peace to the heart. Although there's nothing I'd want more these days than to sit in a coffee shop, it'll unfortunately have to wait a little longer. But! That doesn't have to stop you from going to your fav spots and purchasing a cup. You can support local coffee shops and enjoy that wonderful taste from home.
In this post, you'll find my top three coffee shops in Oakville! There are so many more that you can try but I've zoned in on these three.
In no particular order, we have:
Vereda Central Coffee Roasters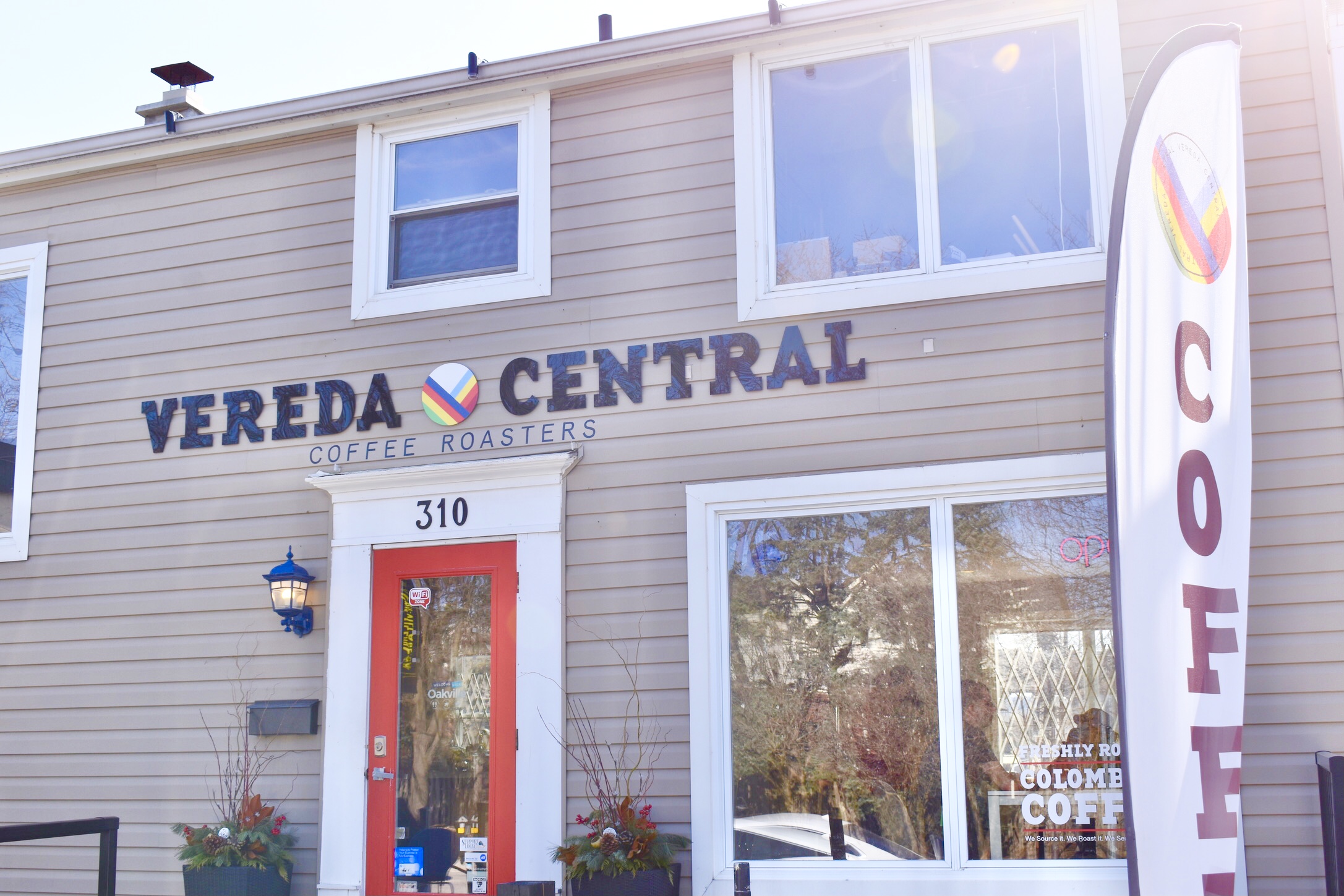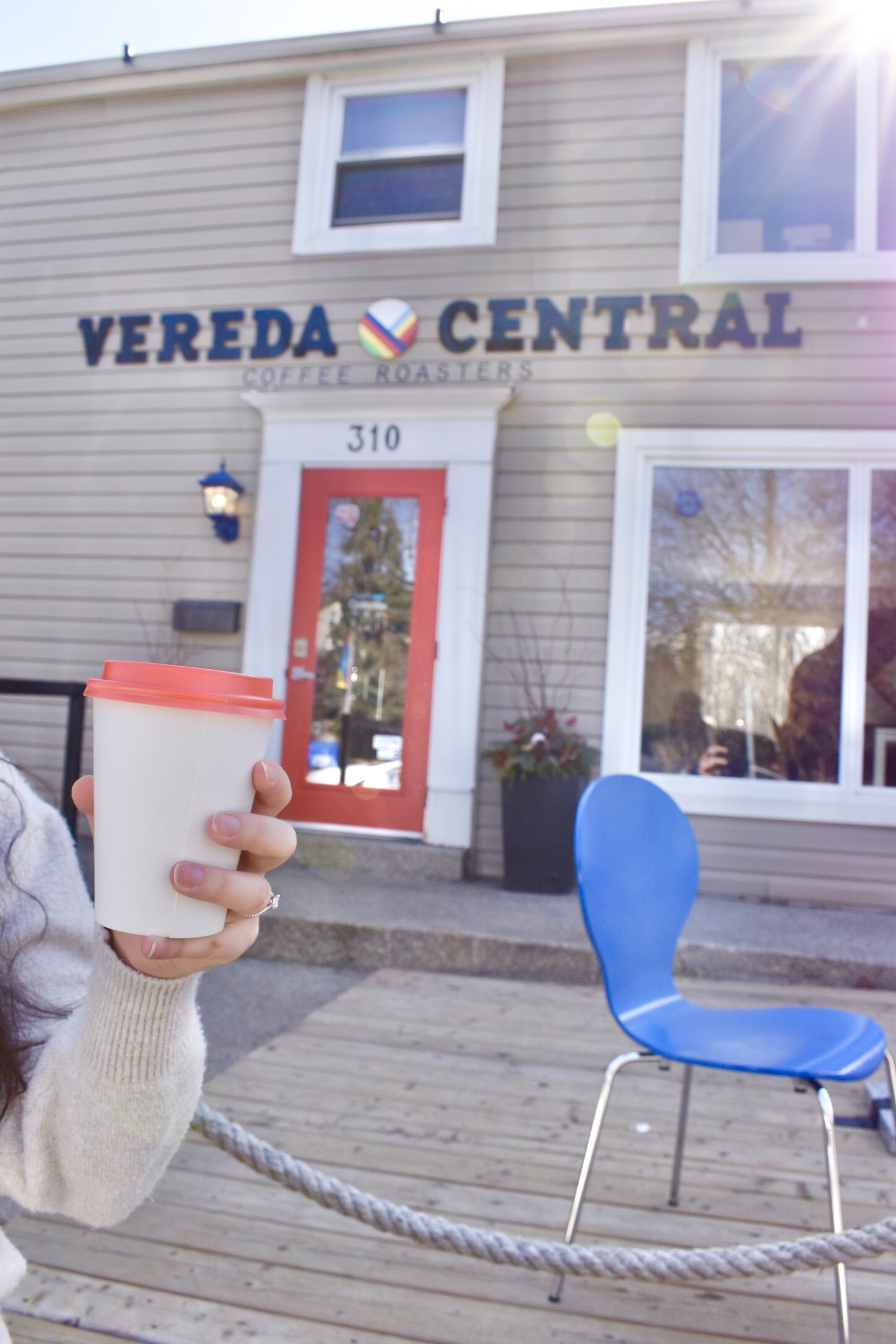 With Vereda in the heart of Kerr Street Village, it became a place I would frequent often before the pandemic. It is a welcoming and cozy coffee shop with exceptional cups every time. The staff have always been very friendly and this place has been a go-to for me anytime I wanted that local, feel-good community vibe. Starbucks dates are great, but I highly recommend a seat in Vereda.
They have big, beautiful windows that let in so much natural light. The vibe inside is light and airy, while also being warm and cozy. The main level is filled with a wonderful coffee scent that you get right when you walk in. Upstairs, they have a beautiful loft with a large table to work on. Or they have a couch with chairs for a more comfortable chat. You really can't go wrong with any spot in there.
Their classic red lids are the perfect artisan accessory for strolling through Oakville's streets and shops. I know times are different right now but grabbing a cup from Vereda and walking to Lakeshore really makes for a wonderful day.
Just down the road from Vereda, you have Kerr Street Café. This little gem is an Oakville staple in my opinion. I've heard people come from Toronto (which says a lot with all of their coffee shops) that have gone to KSC for a brunch or just a cup of coffee. And all I can say to that is worth. it.
It's a millennial dream in there. They have large, curbside windows that allow for all the sunlight to pour in. With it's all white inside, the vibe is light and modern with the touch of greenery on tables and shelves. It truly is such a beautiful place to go for a Sunday brunch. Although in these current times, they're offering *Kerrside* pick-up only. Which I think the play on words is amazing on its own. But you better believe KSC is on my list to venture to when we're allowed to do so again.
Their coffee is so tasty and highly recommended. They also have a lovely food menu to choose from that is currently offering pick up options as well. Delicious coffee with delicious meals – win win!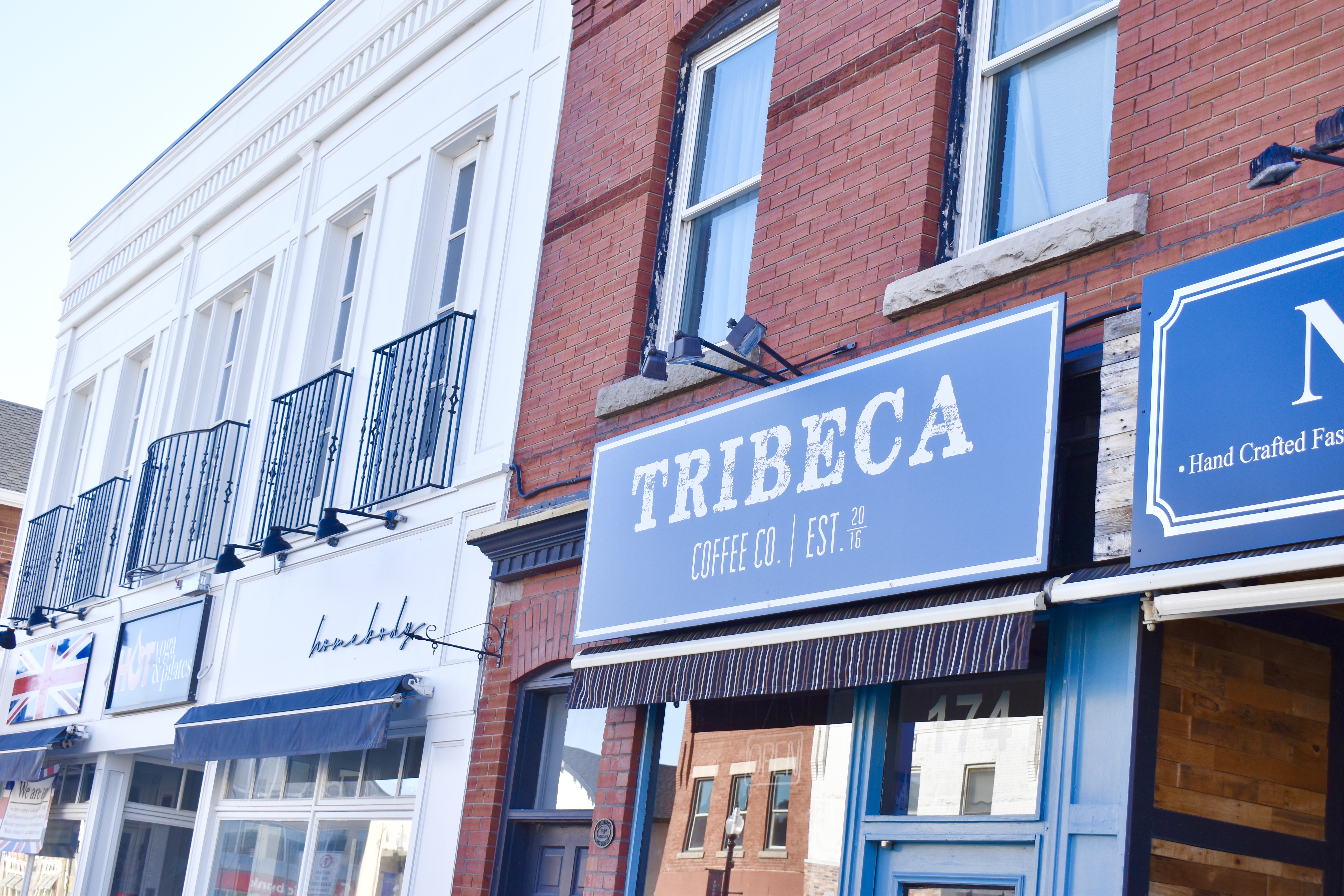 This place is small on the outside but mighty on the inside. The first time I walked in there I was pleasantly surprised with how much room was actually in there. You don't get that sense from just seeing it on the outside, but it's super cozy. They have a great menu with a bunch of different treat yo-self coffee and bakery options. Smacked right in the middle of downtown Oakville, it's a great spot for a coffee lover to get their fix while they shop the strip. It's truly a little gem in the core of downtown.
Although I haven't had the chance to stay and dine in with my lattes just yet, it's definitely on my list. It's warm and rustic vibes with a buzzing energy is exactly what you didn't know you needed.
If you live in the GTA or Oakville, have you tried any of these coffee shops?
In case you missed my last post, you can find that here. All about how to help someone who's having a panic attack.