Grandparents. When you're younger, they seem to be "just your grandparents" but when you get older, something changes. I don't know when exactly the change happens or what that change really is, but something happens to your relationships with them.
For me, I feel like my shift of appreciation towards my grandparents came when I began living with my Nonna when I started university. At first, it was a huge adjustment. Like huge. Learning to live with your grandparent is definitely a change – and for both parties, not just me. After adjusting to the co-habitating phase though it became really fun. We established our morning and night routines but it was our nights on the sofa that were my absolute favourite.
Living with my Nonna gave me a new sense of appreciation for my grandparents. She shared so many stories of how her and my Nonno made their living in Canada and how hard they worked for their life here. It warmed my heart on so many levels and it was more often than not that I went to bed fully and completely grateful that I was able to have those moments with her.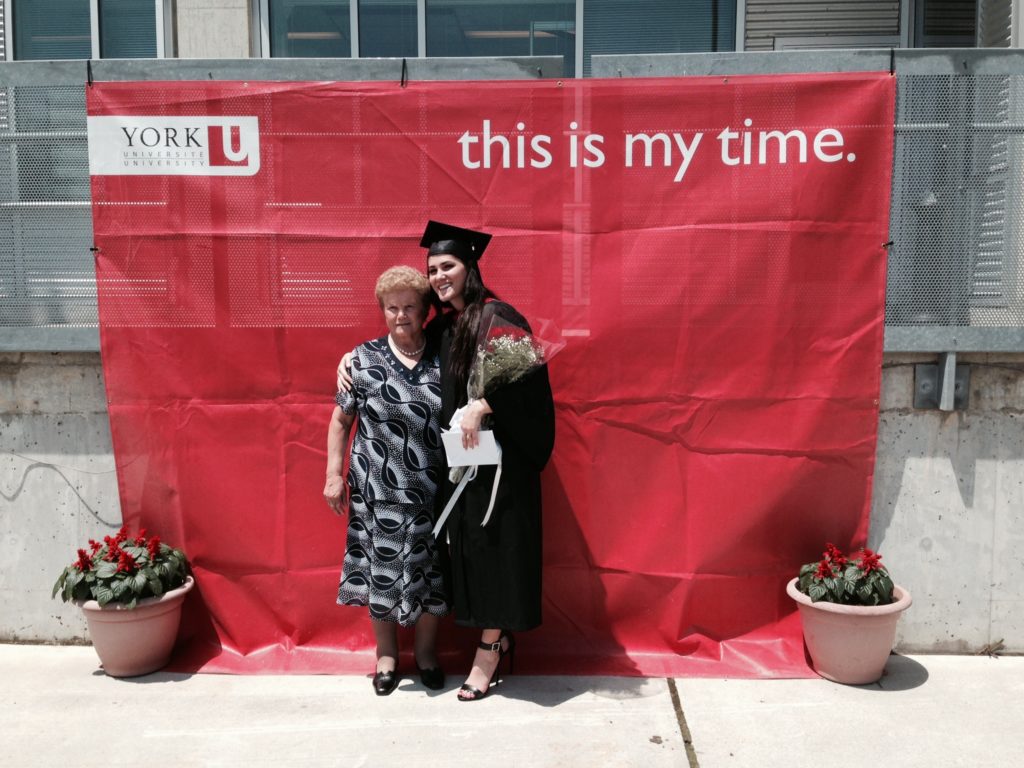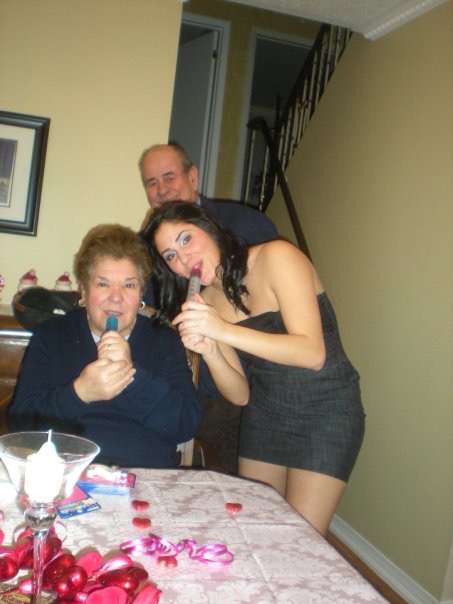 My Dynamic Duo
My other grandparents, my Vavó and Vavô – they're freaking hilarious. For most of my childhood, my grandmother was soft spoken, often picking and choosing her moments to shine. My grandfather though, was very outspoken and often told you what he was thinking. Those ripped jeans – why did I buy them like that? He could a) make them himself, b) I should have paid half price since material was missing, and c) they're just too tight and he could probably see the outline of a toonie in my pocket if he gave me one.
These two have been inseparable since I can remember. Where you found one, you found the other. Never a part, and always together. My job has made my appreciation for these two grow an infinite amount. They've overcome so many obstacles and seeing their relationship grow and change over the years warms my heart that Shaun and I will be like them someday. 
Fast forward to the last few years, I made a switch in my career from working with youth to working with older adults and what a switch it was. I chat with so many of them on a daily basis that I started to get to know them personally – how long they've been married, how many kids they have and where they all live, and of course, how many grandchildren they have and what their names are. And do you know what the one thing is that always comes up in conversation? It's that they don't want to bug the kids because they're so busy with their everyday life and doing things with the grandkids that they don't see them too often – and my heart shatters every time I hear it.
Putting Your Words into Action
Each day that goes by, I can honestly say my grandparents cross my mind. It could be because of my job in that I see and talk to seniors all day, but I always think about how their day is going and what they're doing. And then I fall into the trap of looking at my calendar to see when I'm free next to go visit them to then getting busy again and putting it off. I'm guilty of the "things are so busy right now" mentality, but seriously, what the heck?
I get so angry with myself because there shouldn't be anything that's more important than visiting my grandparents. Of course there's work and those things you actually have to do, but we make time for what's important to us and my grandparents are very important to me so what's wrong here? I'm holding myself accountable to make more time for them moving forward and I complied a list of things you can do for your grandparents, too.
However, with all this being said, Covid-19 has put a real damper on family functions these days and it makes me so angry that we can't be together as a family, let alone go for random visits. Just last week we celebrated my grandmother's 80th Birthday from the sidewalk. No hugs, no kisses – nothing. I had a ball in my throat singing her Happy Birthday from afar. But like I keep saying to myself, this too shall pass and we'll eventually get that moment back.
Below I listed 5 things you can do with your grandparents once this is all over. Hugs and kisses eliminated for the time being, they can all be done with no or limited contact.
1. Call Them
It doesn't need to be a long conversation, but just a quick, "hello, I'm thinking of you" means the world to them. Trust me on this one.
2. Make Time to Visit
It seems so obvious, but following through with it is a different story. Put it in your calendar – if it's already scheduled in, you're most likely to actually go. And when you do go – bring flowers. I won't tell you why to do this, but do it and then you'll know why.
3. Take Pictures Together
Why you ask? Because most of the pictures you have with your grandparents are probably from when you were younger and in a time where technology is literally everything, make silly faces and snap away. These will be cherished even more now that you're older. 
4. Go For Walks
Go for a walk together or if they can't, sit outside in the backyard. It's amazing what fresh air can do. And even if you're sitting in silence, the company itself will make your heart (and theirs) more full than it was before.
5. If You Have a Pet, Bring Them Over
If you have a pet, bring them along for your visit. Pets (I'm mostly referring to dogs here) can bring an abundance of love and laughs. They're great companions and love to be loved so why not let the grandparents in on that?
6. *Bonus – Visit All of Them
If you have grandparents upstairs above the clouds, schedule a visit with flowers in for them, too. They'll appreciate it just as much as your ones, earth side. 
Love Your Grandparents & Love Them Hard
Grandparents come with an abundance of love and knowledge. Give them the opportunity to give that all to you. Since writing this post, my grandfather has passed. It was by far one of the most challenging times in my life. I wrote this post in the middle of the pandemic and was doing my best to keep my distance from my grandparents. Having my grandfather pass away in the middle of this turmoil and not getting a proper goodbye has been hard to swallow. But here's a post I did at Christmas time in reflection of my times with him.
Love and appreciate them, our time together seems so short.