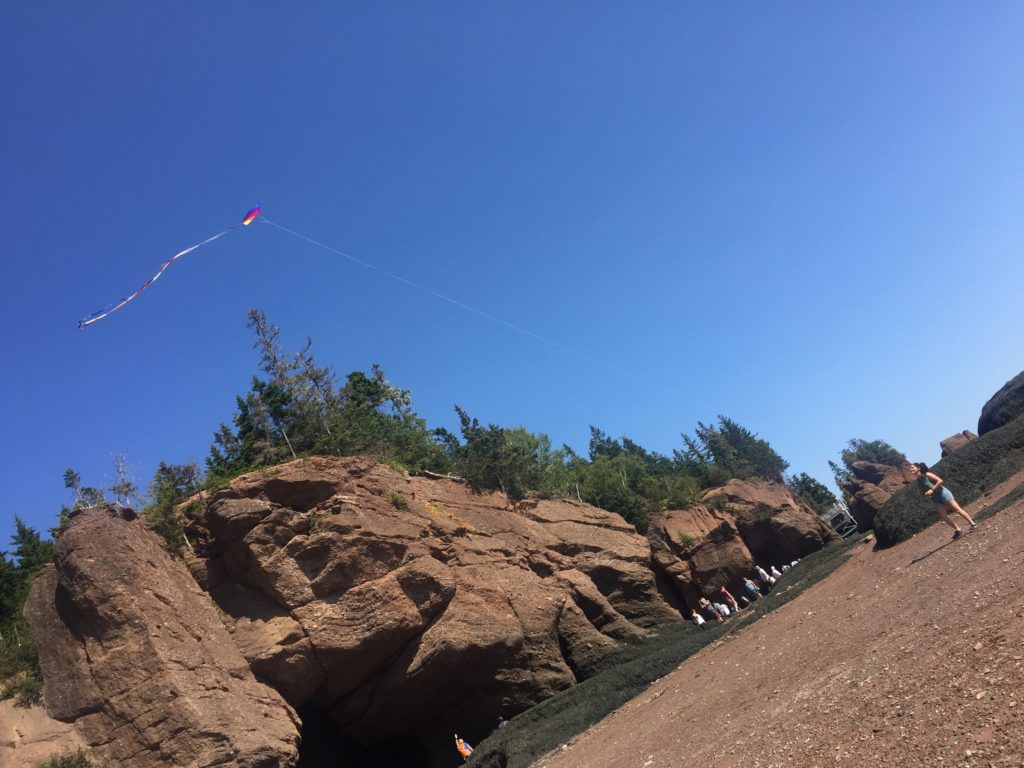 So many travel plans have been cancelled for 2020, ours included. There has been so much conversation about where people want to travel once Covid is over. It seems like most Canadians are taking the opportunity to travel more of Canada and that makes me so happy.
All the travel talk got me thinking about the many trips my husband and I have been on throughout our dating years. We've been on about 1 trip a year and they've all been kind of different.
About 3 years ago, Shaun and I decided to pack our bags and drive to the East Coast. We had nothing planned and had an open road ahead of us. Although it was a long drive there, it was one of our bests. Our peak destination was PEI and my oh my, how beautiful it was. Everywhere you turned there was natural beauty. It really, truly made me appreciate my country more than ever before. But today's post is all about the last place we went which was in New Brunswick, Canada.
Below are some tips and tricks to keep in mind for traveling to the Bay of Fundy in New Brunswick, Canada.
Research The Tide Times
When we made our travel plans for our trip to PEI, we actually didn't plan too much. We wanted to leave all our stops (both getting there and back) open-ended and see what the days brought us. We did do some research as to what we wanted to see and the Bay of Fundy was on our list to stop at on our way home. The night before we were set to leave for New Brunswick, we looked up what time the park opened and the time we needed to be there for low tide (when you're able to walk on the ocean floor).
Because we were driving from Halifax, we needed to leave quite early in the morning to make it there. You have a few hours to experience the ground before the high tide comes in, but we wanted as much time to explore as possible so we made sure to get there early. The tide times change daily, so be sure to check the website for peak times when you plan to go. You can plan to visit high tide first as well, but we chose to see low tide first – it's all up to you!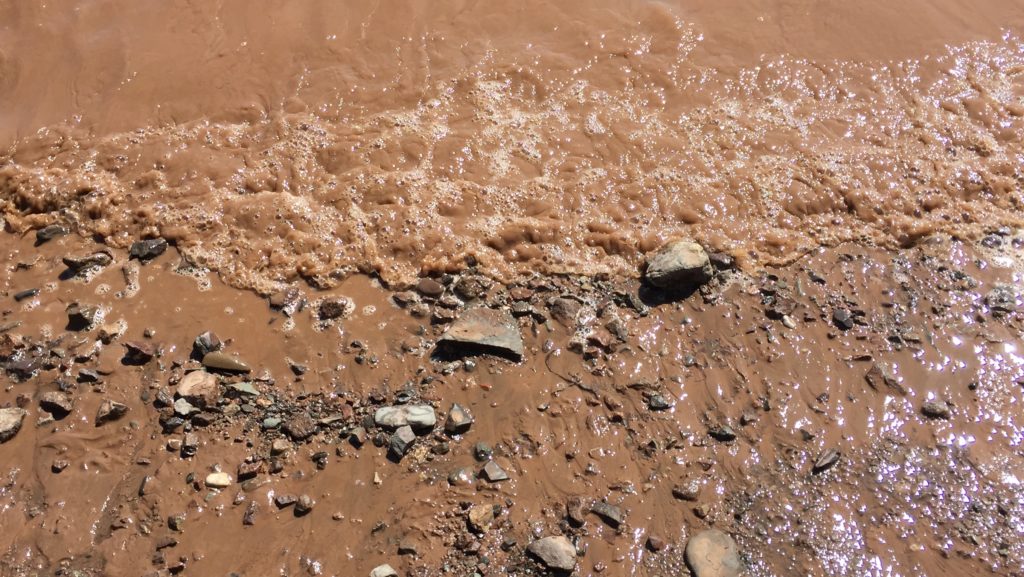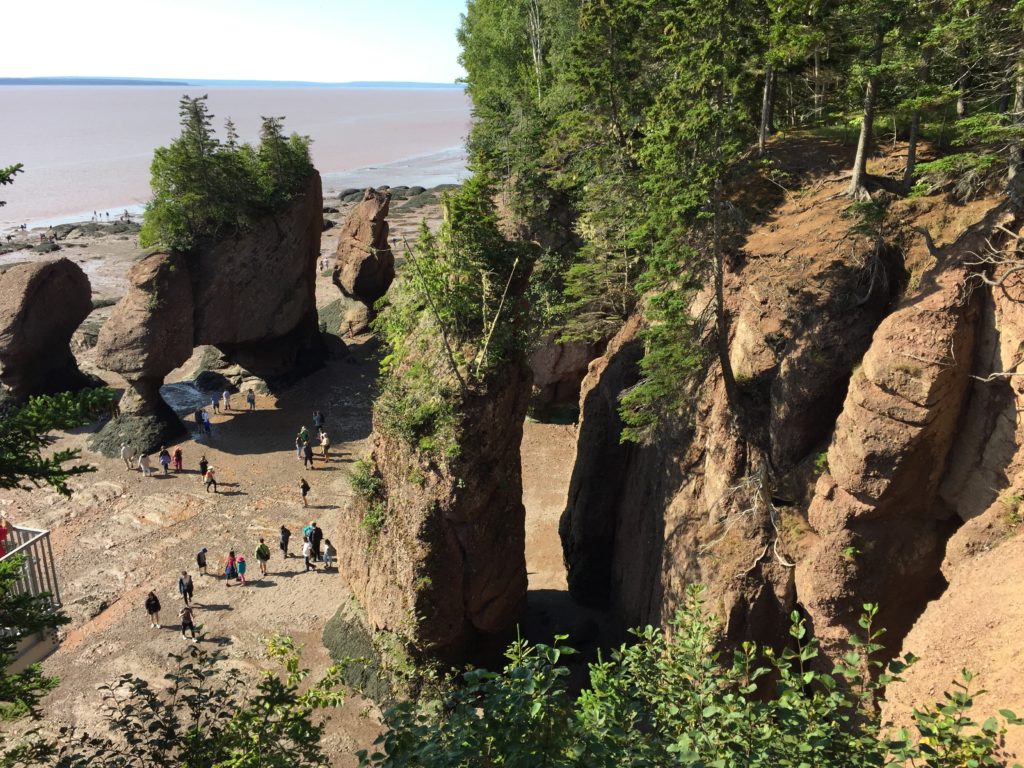 Dress Appropriately
Take a lesson learned from me, that cute shoes are not for this type of adventure! I wanted to be able to take cute Instagram pictures, so I left my sandals on and big mistake, lol. Shaun was laughing so hard at me as my feet literally sunk into the ocean floor. Needless to say, we made the trek back to the car so I could change into my running shoes. And even those got ruined. Just wear boots or water shoes, it'll save you the hassle. Be prepared to get a little dirty down there though, because after all, you are walking on ocean floor.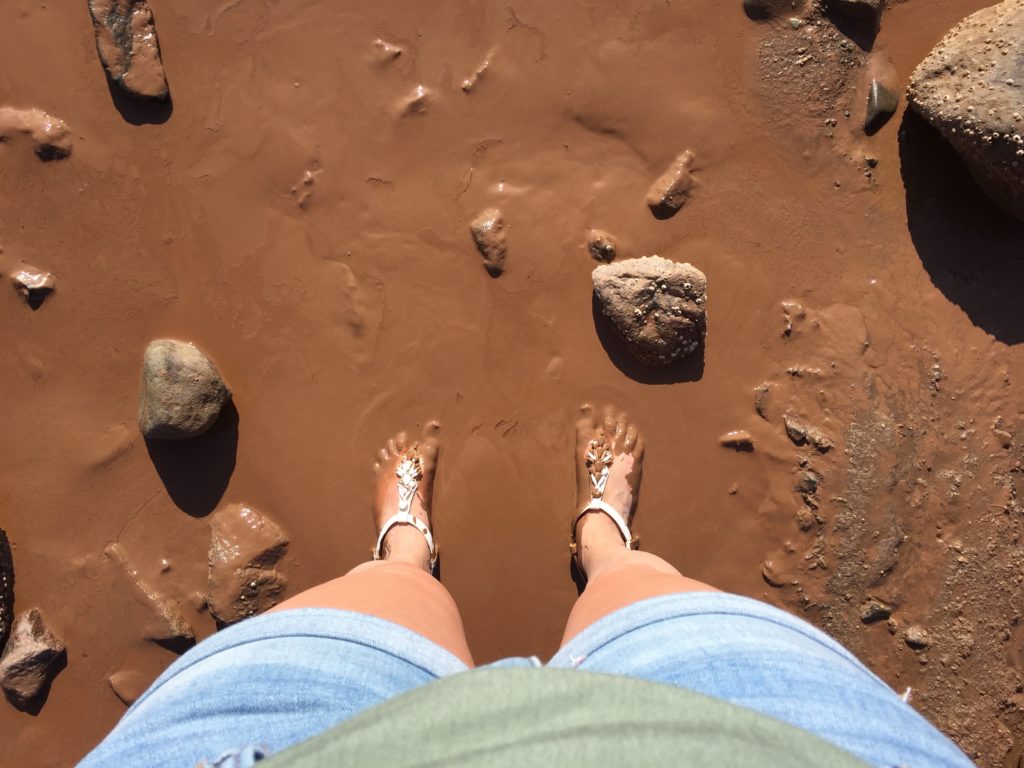 Have A Blanket To Sit On
In between tides, you have some time to kill. The tides are in a National Park and you're able to further explore it. There's beautiful hiking trials and such that you can venture to. There's also High Tide Café where you can buy burgers and hotdogs for lunch which is what we did. They have a picnic table area along with lots of grass in case the tables are occupied. Like I mentioned, there is plenty of time to explore the park in between tides. Since we has an early start to the day, we brought our sleeping bag to lay on and enjoy the scenery. We had a mid-day snooze and it was absolutely wonderful.
Camera, Sunscreen, & Water
Put your sunscreen on before you head out for the day, but bring your water bottle and camera with you. For this trip, I really wish we had a high end camera instead of just our phones. Although the phones took great pictures, they would have just been more elevated with a DSLR camera. Plan on bringing your water if it's a hot day out like it was for us. However, be willing to hold it for the duration you're down there. If you're not okay with that then definitely opt out. Just something to keep in mind as you can be down there for a few hours with the hot sun.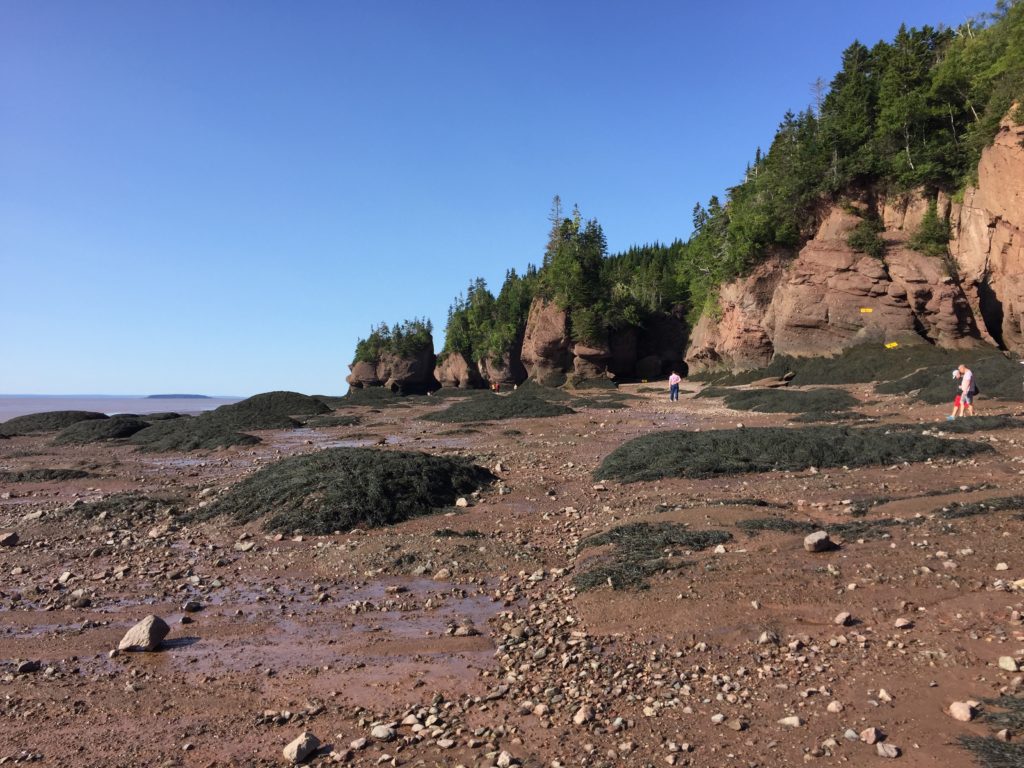 Visiting Hopewell Rocks was an experience of a lifetime! I highly recommend adding the destination to your travelling bucket list, it will not disappoint. We had so much fun exploring the ocean floor and really taking in the beauty of the world. We stood in silence at the edge of the water watching the tide inch closer and closer with each new wave. It was incredible.
Have you ever been to the Bay of Fundy? If not, what's a unique destination you have been to? Travel to any amazing ones in Canada?
---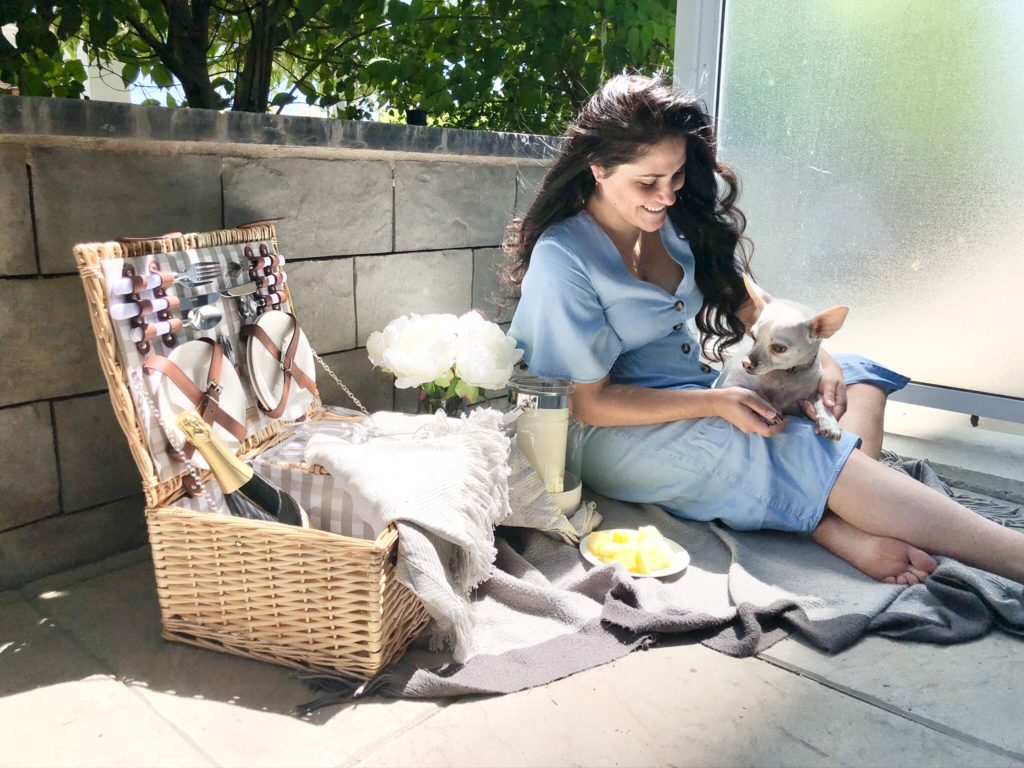 In case you're in the same boat we're in with our trip getting canceled, take a look at my latest blog post on how to have a picnic at home! You can check that out here!