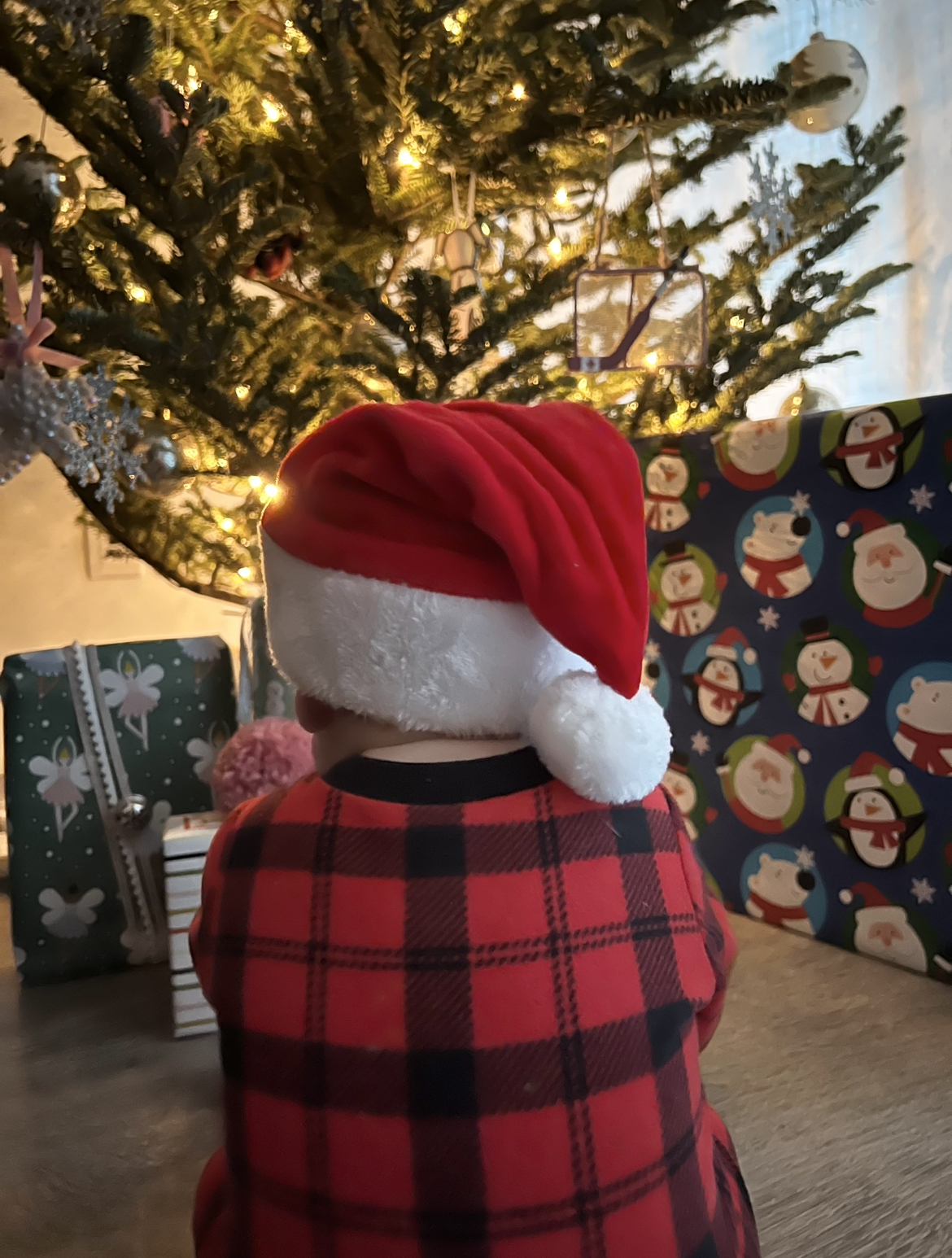 What does Christmas mean to you? What gets you in the holiday spirit and what makes you excited about it all? In my 33 years of Christmases, this one has been my favourite without a doubt. If you take away the Christmas hustle and bustle and peel away the layers of gifts, what are you left with? What makes this season special to you?
How Do You Feel Christmas Magic?
Christmas magic is a feeling. It's something that hits you in the heart and it's something that most definitely can't be bought. As a kid, it's all about the presents, there's no denying it. However, once you reach a certain age it becomes to mean so much more than wrapping paper and gift cards. Christmas magic begins with you. How you approach the holiday season, whether you choose to see chaos or calm.
Without a doubt Christmas is a busy time of year, arguably the busiest. There's houses that need to be decorated, traditions that need to be explored, and holiday parties a plenty. But when do you slow down and sit to think, how lucky am I to be experiencing such joy around this time of year?
One of my absolute favourite Christmas songs is Christmas Time by Bryan Adams. It just perfectly depicts that feeling of Christmas. I always loved being with my families at the dinner table, all gathered under one roof. I used to love watching and observing my grandparents, seeing them so happy we were all together. For me, that has always been my Christmas magic.
See the Joy Through the Children's Eyes
This is my first Christmas as a mom – a first with my daughter. Words quite literally can't begin to explain what this Christmas means to me. She's approaching 7 months in age and starting to explore the world around her. She's taking longer to look at things and take them in, touch and feel what's beside her. Watching my baby grow is pure joy but watching my baby observe Christmas for the first time has me in a puddle.
The way she feels the tree and touches the needles with her tiny finger. Or takes a moment to look at the lights on the tree when the rest of the home is dark. It's like I'm experiencing Christmas for the first time right there with her.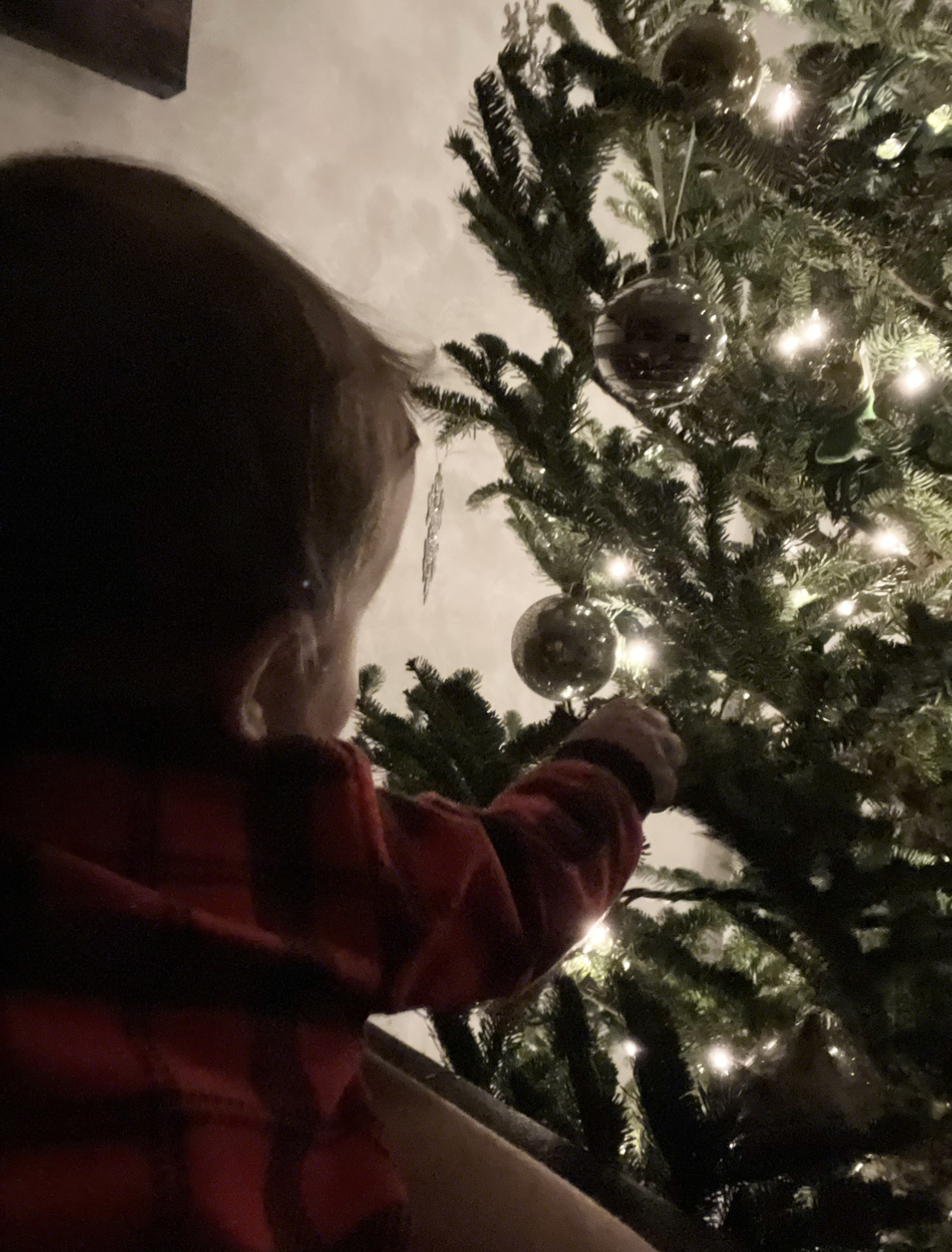 When we had our first real snow fall, the husband and I bundled her up to go outside and play with her. Mind you, she's still a baby so she just laid there, lol, but watching her watch us as we showed her what snow was was the warmest feeling, despise it being rather cold.
I want her to feel that Christmas magic. Even if she's still a baby, I want her to be happy and smile as we show her these new things. I want her to explore the things we've loved for so many years. I want her surrounded by her family, just like I was growing up and be able to feel the immense love around and for her. My beautiful little angle baby, I want it all for her.
Mix Together, Gratitude & Christmas Magic
If you take anything away from this post today, let be the feeling of gratitude mixed in with Christmas magic. Let it be your sign to sit back, take 5 minutes, and reflect on all that has brought you to this very moment. What moments have you experienced in your life that have brought you peace and joy. When the days are over, what's inside your heart that makes you grateful for another day? Grateful for another Christmas?
What brings you your Christmas Magic feeling?