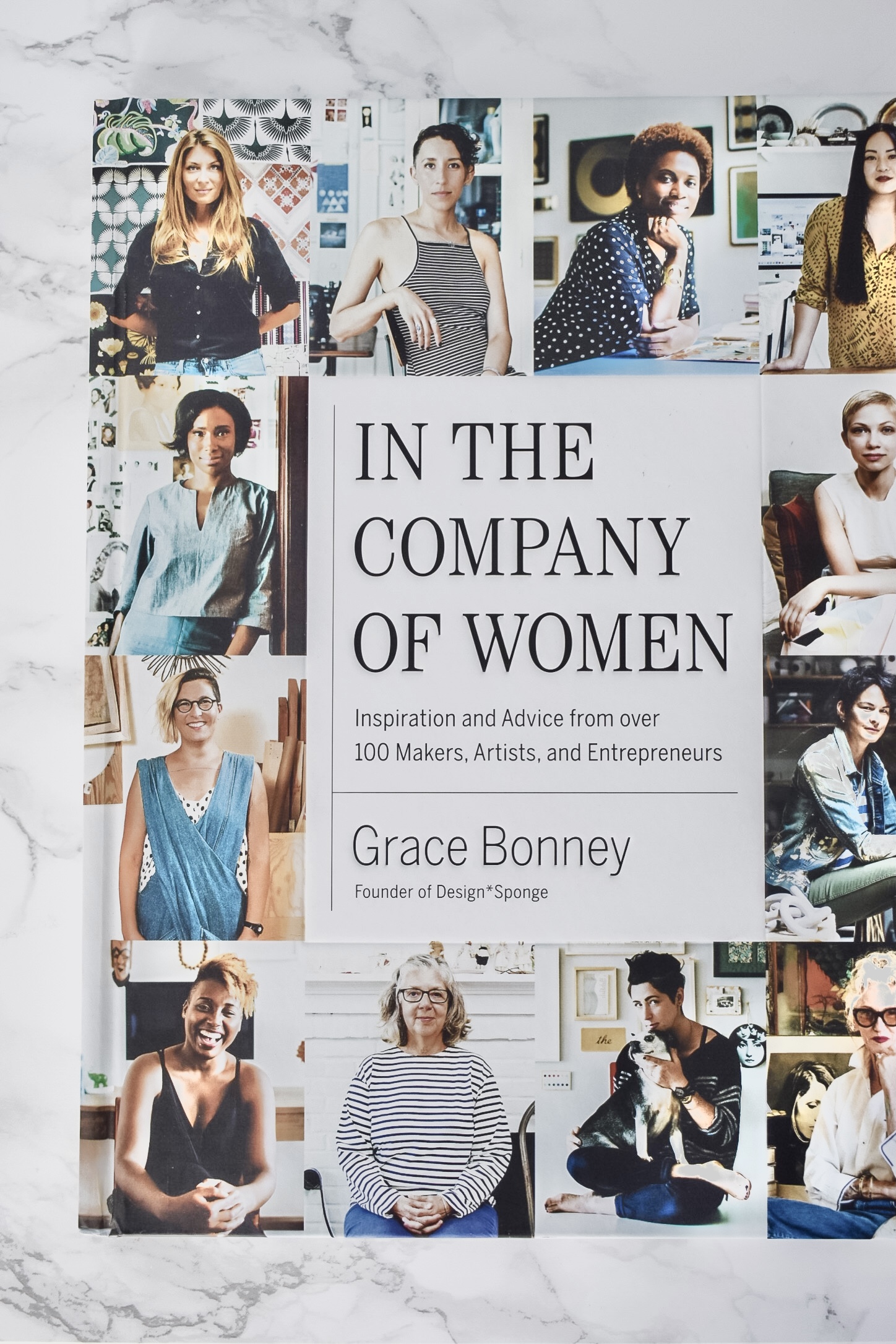 How is it February already?! I know January always seems super long for everyone but it notoriously flies by for me. Crazy that we're already in the first week of our second month!
Without rambling on too much today, let's get straight to it!
This Week's Little Thing:
Reading a book you can't put down
If you're a reader you know this feeling all too well. There's something about a good book that brings you so much joy. I for one, can never put the book down when I'm truly enjoying it.
Whether your book is fiction, non-fiction, self-help, or a simple coffee table one, you can't underestimate the value of joy it brings you when you're loving what has to be said.
Shaun bought this book, In The Company of Women by Grace Bonney, for me a few years ago. Hands down, it's probably one of my favs ever. So inspiring, motivating, and humbling to read about the beautiful stories women share about creating their own paths and destinies. I purposely have it on my night stand so I see the cover everyday. It's a nice visual reminder for me of what's in it and what I'm capable of chasing for myself.
In a time where we're reading on screens or even listening to audio books, there's just something about physical copies. Flipping through pages of a coffee table book or excitedly turning the page to see what adventure awaits. Whenever I can, I opt for hardcover books because call me old fashioned, but I love having physical books in my hands.
Snuggling up with your favourite drink all warm under a blanket and reading something that you love or are inspired by is truly one of life's smallest pleasures.
What does a good book do for you? Do you read it all at once or savour the pages and do a little each day?
If you missed last week's little thing on cuddles with your pet, you can find it here!