Hello and happy Thursday, everyone!
How's everyone doing? Holding up okay? I hope this little things series is bringing you a sliver of happiness during these times. It's hard to believe that this is already my fifth post for the series. Time is flying!
This Week's Little Thing:
Watching your favourite TV show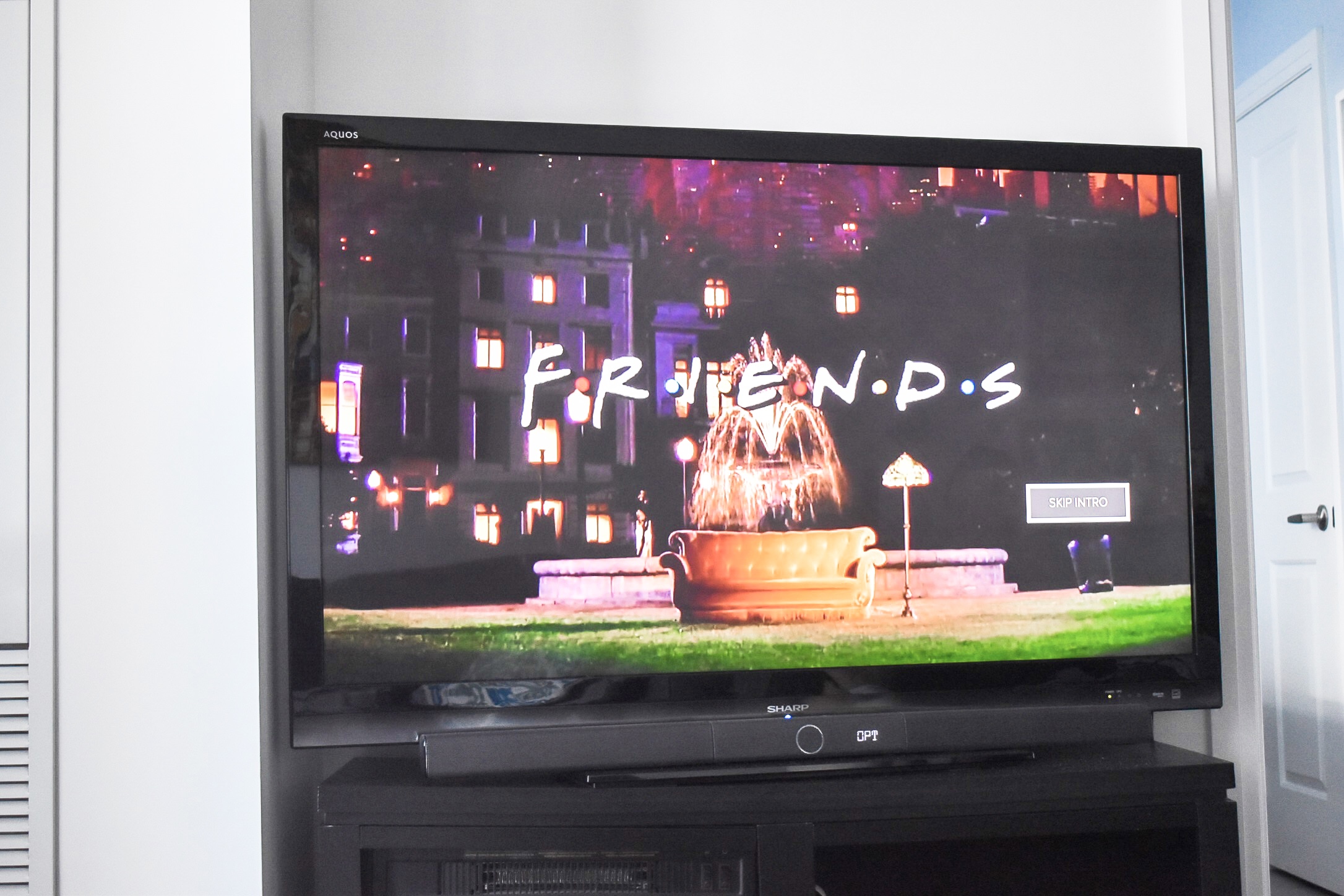 Do you ever just have days where your energy is low, motivation is close to zero, and all you want to do in snuggle up on the couch and watch something that will make you happy?
There is nothing quite like not feeling your best and allowing yourself to take things at a slower pace and just chill out to watch a fav tv show. A show tried and true that never fails to lift your spirits.
For me that show hands down is Friends. It's a very polarizing show in the sense of either you absolutely love it or absolutely hate it. For me though, it's always my go-to. I can't tell you how many times I've put it on this past year to bring out some laughs and feel good emotions. It never fails to put me in a better mood and have some great belly laughs. It never fails to help shake whatever sadness I may have been feeling prior.
If you haven't watched it before or you're looking to re-watch, Friends is now streaming on Crave!
Also, season 6 episode 9 – The One Where Ross Got High is my favourite episode ever. Like, ever.
"Then beef
sautéed with peas and onions"
Do you have a favourite show that makes you feel good?
In case you missed last week's little thing post, you can catch up on it here!